Being a busy mommy, I am finding less and less time to coordinate my jewelry and accessories. I mean, I love jewelry, but I'm often lucky if I have two or three minutes to look through my jewelry box to find something that matches my outfit. Since Balian loves to pull on my necklaces and bracelets, I've pretty much stopped wearing them, unless it happens to be something that would be pretty difficult for him to destroy. I usually just go for my
earrings
(which are a must- I feel naked without them!), and let that be it for accessorizing! I love, love, love earrings, and love to add to my collection, often- but never have the opportunity to shop for jewelry anymore. If I'm out shopping, it's usually for a household item, for for clothes or shoes for B... not for new jewelry for mommy!
I'm sure there are lots of other busy moms who are in the same boat- no time to shop for jewelry, or too few bucks in the bank to support the habit! I have great news, though- you can have a brand new pair of beautiful
earrings delivered right to your door
every month for a ridiculously low price!
Diva Dangler
is an
Earring of the Month Club
for women, offering a gorgeous set of earrings each and every month for just $9.95/mo. I had the opportunity to review a lovely set of Diva Dangler earrings- their popular silver chandelier earrings. I couldn't wait to see them in person! They looked so pretty on the Diva Dangler website! The Divas at Diva Dangler follow the latest trends in fashion and jewelry, so they know what their members are going to want!
LOVE the package my earrings arrived in!
I felt like I was opening up a birthday present or something,
after finding this pouch that held my earrings!
When my package arrived from Diva Dangler, I had a pretty good feeling that I just might be hooked on this club! I loved the packaging, which had the sassy
Diva Dangler
logo on the back. The package itself was padded to protect my beautiful new earrings!
Silver Chandelier Earrings by Diva Dangler
Once I opened the package, I found a super cute satiny draw string pouch in a golden leopard print fabric! When I opened up the pouch, I found my new earrings- the gorgeous Silver Chandelier Earrings that all new
Diva Dangler Club
members receive for free, upon signing up for their monthly membership. I couldn't wait to try them on!
I feel like a princess in my new earrings! Aren't they pretty?
I have worn my lovely new
Chandelier Earrings from Diva Dangler
a few times already, and I've received numerous compliments on them. I can't wait to show these to my sister-in-law, because these look like her type of earrings! I know she'll be thrilled to learn about the Earring of the Month Club from Diva Dangler, too! I am happy to report that I have had zero issues with sensitivity to these earrings. A lot of people can't wear certain types of metal, but I just wanted to let you know that I have worn these very comfortably, each and every time.
Check out some of the gorgeous earrings from the Diva Dangler Earring Boutique...
Antique Silver Flower...
Brushed Copper Green Medallion...
Scalloped Shell...
Gorgeous, right? You'll have to head to the
Diva Dangler website
to check out all of the pretty earrings available in their boutique! I love that there are styles suited for girls of all ages- from cute studs for girls, to sassy danglers for the young ladies, and sophisticated styles for more seasoned mommas! This fantastic monthly club gets two thumbs up from this mommy!
Looking for a unique gift? This is the ultimate birthday gift for your daughter, niece, mom, sister, cousin, friend, co-worker, etc. Hey guys- go ahead and jot this down now. You'll want to remember Diva Dangler come birthdays, anniversaries, Christmas, etc. Do you have a daughter heading back to college this year? Why not surprise her with Diva Dangler? She'll receive a special package every month while at school! Talk about a care package!
Want It? Buy It!
Want to get your jewelry collection from Diva Dangler started today? Just head over to their website and
sign up
! Everyone who signs up for the monthly membership will receive a free pair of the Chandelier Earrings, just like the ones I received! But wait- Diva Dangler has a special offer for all MBP readers! Use the code
PARTY
at checkout, to receive free shipping and 2 free months of the club when you join! What a great deal! Connect with
Diva Dangler on Facebook
and follow
Diva Dangler on Twitter
to stay up to date on the latest news and promotions! Want to learn more about Diva Dangler? Check out their
YouTube Channel
!
Special thanks to Irene over at Diva Dangler for allowing me to share this wonderful club with the MBP community, and for offering up this fantastic coupon code!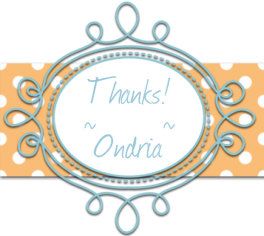 I received one or more of the products mentioned above for free using Tomoson.com. Regardless, I only recommend products or services I use personally and believe will be good for my readers.