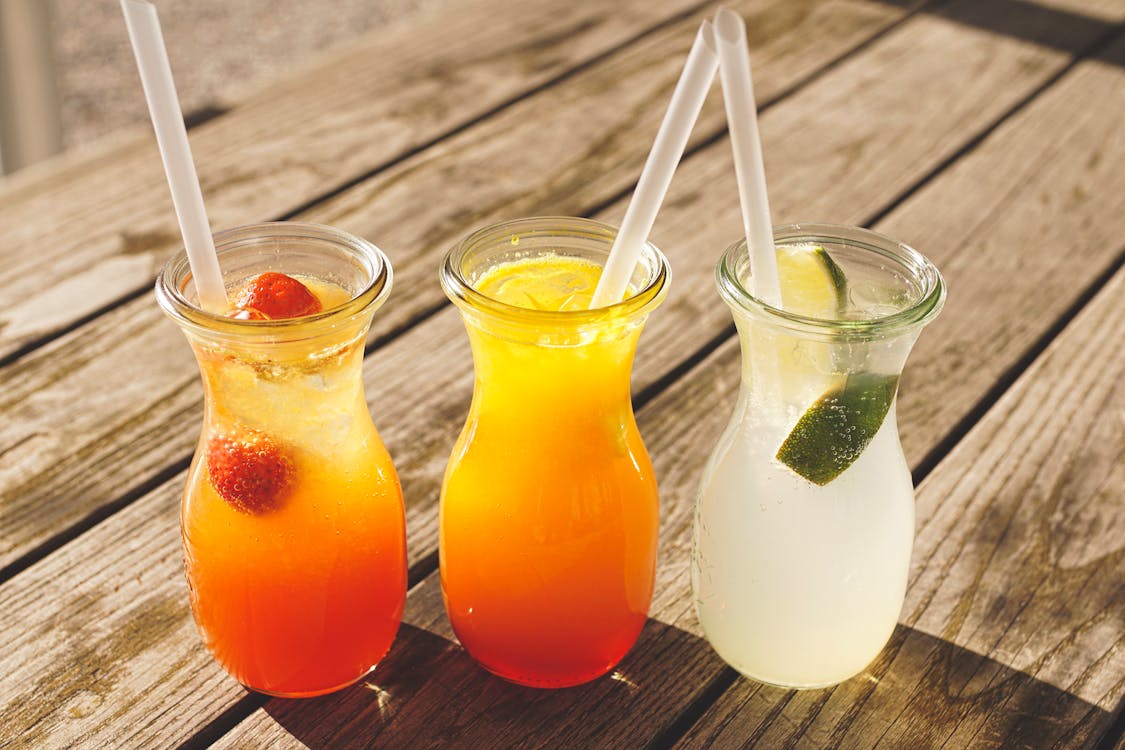 Do you like fruity summer cocktails? I've never considered myself to be creative in this area- leaving the bar-tending to those with more knowledge of liquors and syrups to create wonderful concoctions, sticking solely to my rum and cokes or red wines.
While celebrating holidays over the past few months, I've found myself getting acquainted with online recipes and my blender using up what I've found in my freezer and cabinets.
A couple weeks ago, I decided to make something resembling a rum smoothie with frozen fruit from my freezer. Throwing some pineapple, cantaloupe, and strawberries together with some good rum, I found myself with a great Friday evening drink. It seems like an odd combination, right? Yet.. it was extremely satisfying! Not only are you having fun being creative while staying in- you are also saving money from expensive food and drinks at local restaurants (especially if your favorite North Carolina bar is still shut down due to Covid-19!).
I also recently had the opportunity to revisit a favorite distillery now located in North Charleston, SC. Introduced to the company about eight years ago, I love all of the variations of vodka, moonshine, and other liquors they offered. Bringing home an early birthday gift of Sweet Tea Vodka, I'm excited to see what kind of creations that will bring out. Doing a quick google search shows that I will have some fun with Sweet tea Vodka, Vodka Lemonades, and other summery drinks to beat this hot weather!
What are some of your favorite summer spirits and cocktails?