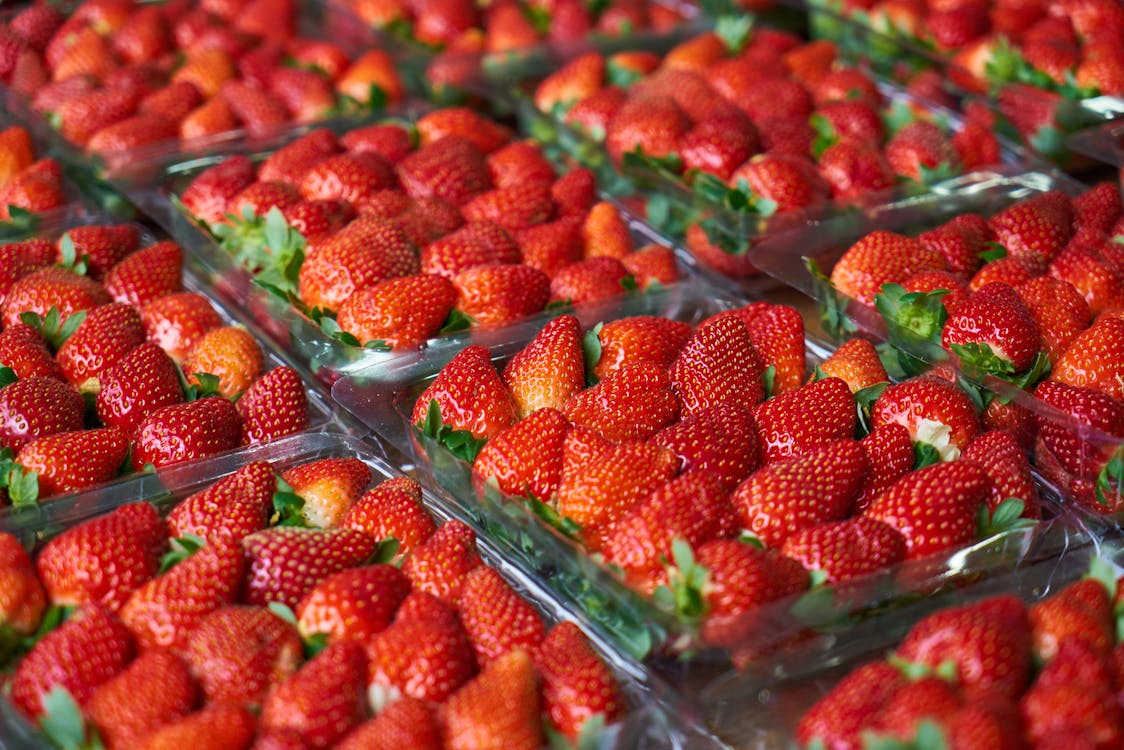 Do you love Strawberries?
Although summer technically doesn't begin until June 20th, I've always viewed strawberries as the first official sign that summer is coming. Growing up in Maryland, strawberry season arrived in June. I remember many trips to our Great- Uncle's farm to romp in the fields, picking and eating berries until the hands and faces of my sister and I were both stained red from fresh berries! Often times, we ate so many that our mom had to take the buckets away just so we could have some when we returned home!
Living in the south, I've had to remember strawberry season comes earlier here, usually in April/ early May. Although it's earlier, the season still reminds me that summer is near- as one knows that fresh strawberries often leads to warmer weather, beach days, and later evenings.
Here in Wilmington, I've already had my fair share of fresh strawberries and fresh ice-cream from our local farm, allowing the workers to pick for me and leaving U-Pick for families in my community. Just for the sake of something to do, and to get my hands in the plants again, I might go out and U-pick before the season is over though.
Of course, after picking strawberries, one has to eat them! Growing up, we often just ate them sliced and sprinkled with sugar, with maybe some cool whip on the side. Perhaps, if it was for a BBQ/ cook-out, we would make strawberry cobbler orr strawberry shortcake. As an adult, I've loved being creative with my strawberry usage: scones, biscuits, and even sauteing in balsamic vinegar! I love balsamic so I've tried zany recipes with fruits and veggies!
I've never used a written recipe for sauteing strawberries, but have attempted to create one below. I often use my sauteed strawberries as a glaze for pan-cooked chicken boneless chicken breasts.
Since it's just me cooking, this is what I use for one person. I'd probably try it out before introducing your entire family- balsamic isn't for everyone! After cooking chicken in a skillet, remove the meat.
Sauteed Strawberries
Ingredients:
1 Tablespoon of Butter
1/4 cup Strawberries
2-3 Tablespoons Brown Sugar
3 Tablespoons Balsamic Vinegar
Directions:
Add butter and strawberries. Simmer on low-medium heat for approx. 3-4 minutes until strawberries have softened. Add in sugar and vinegar, cooking for another 2-3 minutes until the sauce is slightly thicker. You don't want to cook for too long, or it will just be a thick tough sauce. Pour sauce over chicken, or eat on side, and enjoy!
You can also leave out the chicken and just enjoy sauteed strawberries too.
Do you like Strawberries? Other fresh fruits?
What are your signs of summer?