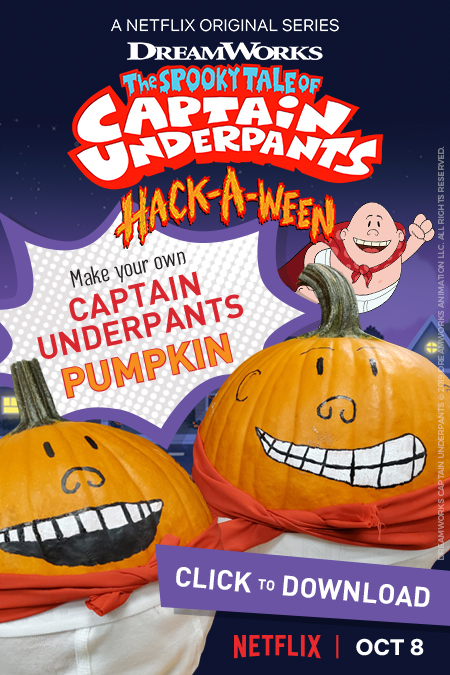 It's Spooky Season and to celebrate, we have a perfect pumpkin decorating activity button for you in theme with tohe release of DreamWorks The Spooky Tale of Captain Underpants: Hack-A-Ween on Netflix!
Tra-La-Laaaaaaa! It's time to make your very own Captain Underpants pumpkin! Perfect for Halloween, download the instructions now at
http://bit.ly/CaptainUnderpantsHackaweenPumpkin
THE SPOOKY TALE OF CAPTAIN UNDERPANTS: HACK-A-WEEN is on Netflix right now!
We can't wait to see your creations!