Join best friends Pip and Freddy, delivery birds for the Tiny Ones Transport Service (T.O.T.S.), as they take cute and cuddly baby animals to their forever families, including a big batch of bouncing baby bunnies, a baby panda who's almost TOO adorable, a trip to the ocean with one whale of a baby, and much more!
Plus, with 6 music videos and so many baby animals that are too cute to count, these hilarious adventures really deliver!
Make your own adorable T.O.T.S. friends at home!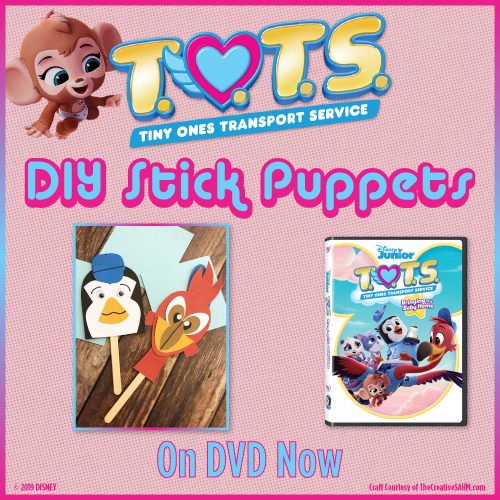 Time to put on a TOTS puppet show with your very own DIY Freddy the Flamingo and Pip the Penguin! Download the instructions now at http://bit.ly/TOTSCraftSheet T.O.T.S.: BRINGING THIS BABY HOME is On DVD Now!