In addition to trying to find the perfect gifts this holiday season, I've also been looking for the perfect treats to enjoy. Don't get me wrong, I have a few favorites that have become a tradition to make and are well loved (be sure to check #3), but there's always room for more. Because I don't want to go overboard, I've only selected 5 recipes (4 really, because we always make #3) to test out. Check them out and let me know what you think!
1.
Baked Oatmeal Casserole
. Okay, so I will really only be "testing" 3 recipes because we've actually made this before too. This is one of my all time favorite breakfasts. The recipe serves 6-8 people, but if you have any left-over it tastes just as good heated in the microwave the next day. This would be a great treat if you are expecting guests Christmas morning or even if you're not.
2.
Red Hot Popcorn
. I've been meaning to try this one since Ondria posted it back in 2015. I love popcorn and red hots candy, so this year it's definitely being made at Wigglesworth Manor. We'll probably enjoy this while watching movies in our matching pjs on Christmas Eve, but it would be a nice snack to have ready while people are waiting for dinner to be done cooking. It would also make a nice addition to the dessert table for people who are too full for pies, but would still like a little snack.
3.
Five Minute Fudge Wreath a la Rachael Ray
. If you've watched her talk show, no doubt you've seen Rachael Ray making this around the holidays.
It....is....so....good
! Seriously, my ten year old has been asking to make it again, since October.
If you make one thing from the list this holiday season, I'm going to say make the fudge!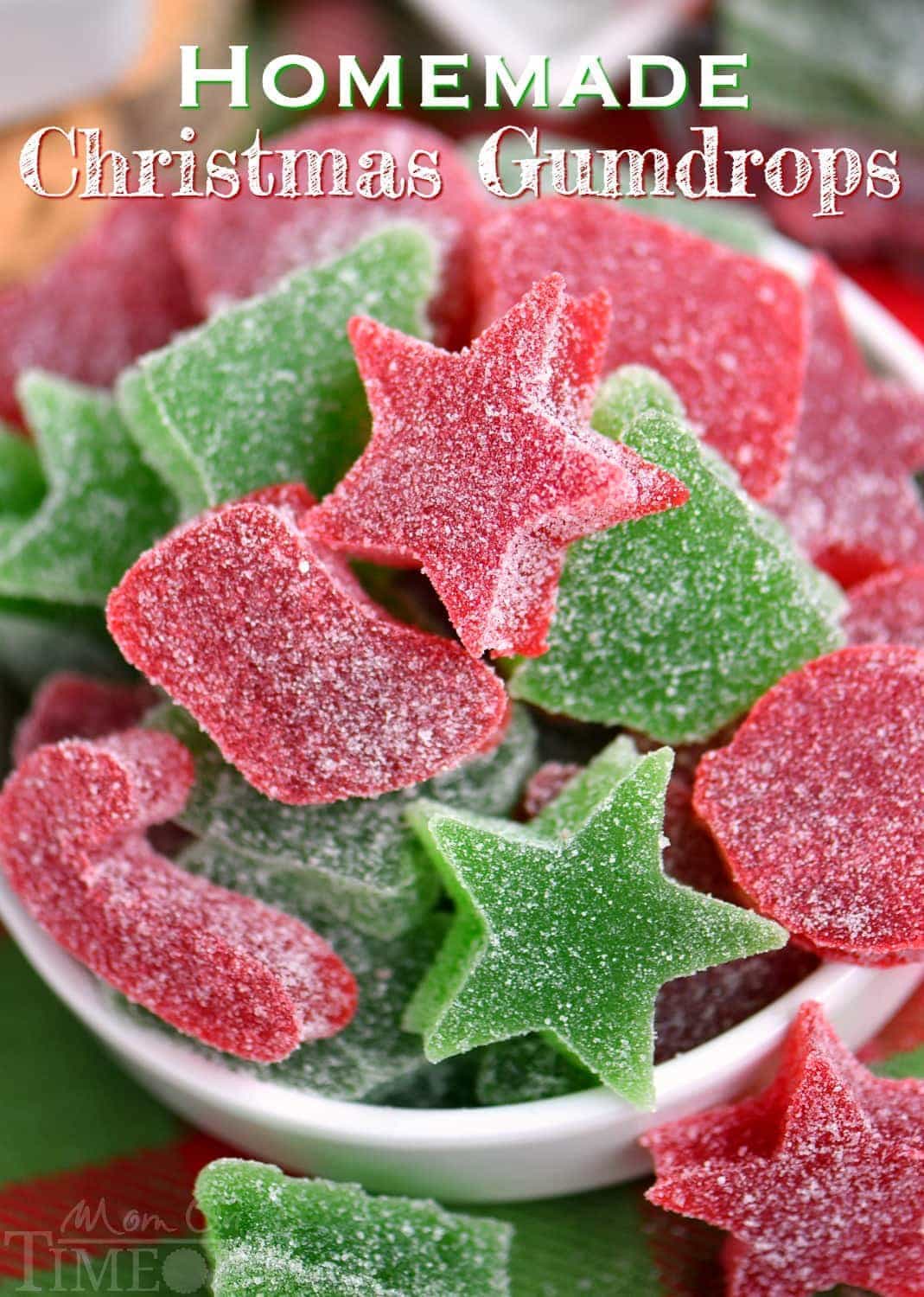 4.
Homemade Christmas Gumdrops
. These gumdrops, from
Mom on Timeout
, popped up on my FB feed the other day. Definitely something I'll be trying out with the girls, likely this weekend. They look so delicious and the recipe seems like one the girls and I would be able to follow pretty easily.
5.
Slow Cooker Butterscotch Hot Chocolate
. This recipe, from
Will Cook For Smiles
, also showed up in my FB feed the other day. My girls, who are hot chocolate fanatics, will undoubtedly love this. This is another one we'll be testing, I'm aiming for this weekend, and I'm sure we'll make batches of it throughout the winter season.
Which recipes from the list are you most likely to try? Have any holiday recipes you'd like to share for us to try? Leave your favorites in the comments!