Thank you to Brighton Beach Designs for providing me with product in exchange for my honest review. All thoughts and opinions shared are my own.
Coffee is a must for me. I'm not sure how I would get through the day without it. Here's a little confession- I'm still nursing Baby S, so most of the time, I am drinking decaf. It's totally a mental thing for me, but I have got to start my morning off with a hot cup of coffee, preferably accompanied by a few minutes of alone time before the big and little feet in our house hit the floor each morning. I don't mind sharing my coffee mugs with my husband, but lately, we've been on the go a lot, and I have had to take my coffee with me on the road. Not just any travel coffee mug will do- mine has to stand out.
Brighton Beach Designs
is just the place to find those stand out gifts, including coffee tumblers. Now, I love heading to Starbucks when I have the time. What I don't love is lots of paper waste, and the constant misspelling of my name on my cup. Sometimes I think they come up with the wackiest spellings on purpose! With a Personalized Starbucks Cup, I don't have to worry about my name being misspelled anymore.
I was thrilled for the opportunity to work with Karen, owner of Brighton Beach Designs. Karen sent me a beautiful
personalized Starbucks cup
with name name right on it. These are authentic Starbucks cups which can be washed and use again and again. The personalization is added by a decal, in your choice of color or pattern.
I am so pleased with my personalized Starbucks cup! I take it everywhere I go.
The cup is a plastic coffee cup with a lid. It's an authentic Starbucks design, featuring the Starbucks logo. The personalized decal fits right around the Starbucks logo, making it look like the personalization really belongs there. It's easy to hold, and it's the perfect size to hold my morning coffee. The best thing is that when I take it to church on Sunday mornings, there's no confusion- everyone knows it's mine.
Enjoying breakfast and my Starbucks coffee cup is right alongside my plate!
My personalized Starbucks cup is so fabulous! I have had so many people ask me where I got it from. It's the perfect cup for me- to use at home or on the go. It makes a great gift for any Starbucks lover, too! I love taking my personalized cup into coffee shops and having them fill it up for me. That way, there's no waste, and they never get my name wrong!
The cups can be personalized with a name and then the type of beverage the person enjoys the most. For me, it's coffee. For my husband, it would be cocoa. My mother-in-law is a tea drinker, and would love the personalized tea cup!
Enjoy drinking your coffee or tea from this personalized 16oz BPA free Starbucks Cup. Available in your choice of color with the name and drink of your choice (coffee, tea, cocoa, etc.). Or if you prefer you can order Pumpkin Spice Everything for Fall. These are authentic Starbucks cups, the logo in the middle is original green and you choose the color and style of the outer ring.
Handmade item
16oz tumbler
Quality outdoor vinyl
Made to order
**HAND WASH ONLY**
$9.50+
Brighton Beach Designs also has lots of other fabulous gifts and decals!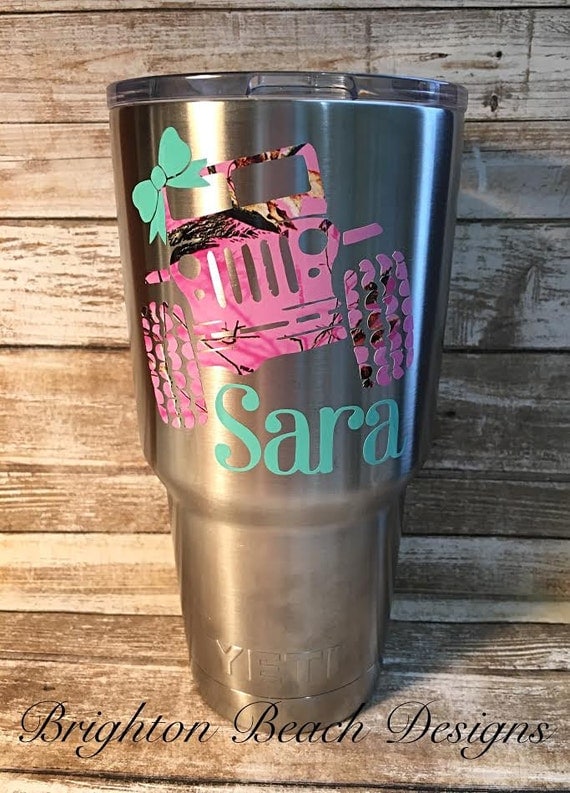 Jeep Decal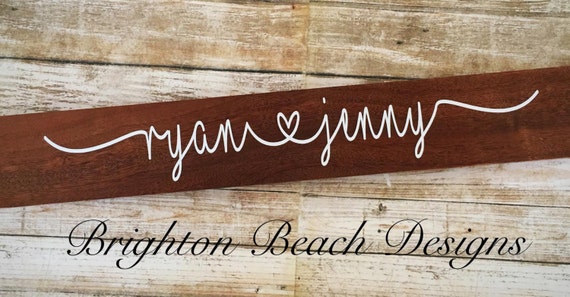 Custom Name Sign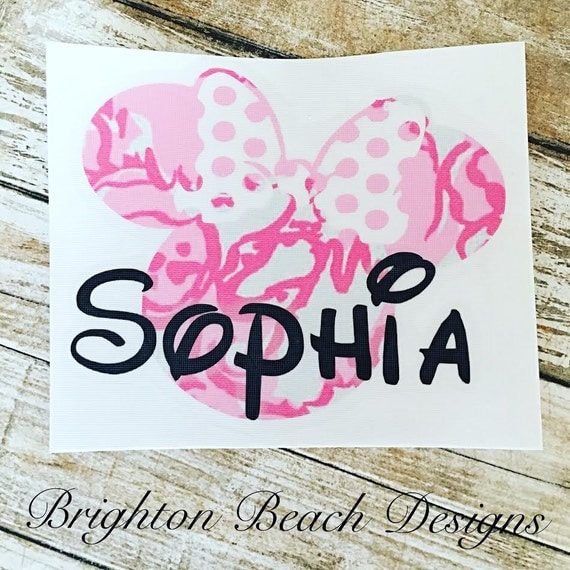 Minnie Decal
If you love to personalize your belongings or love to give personalized decals as gifts, you'll love Brighton Beach Designs. I know my sister would love the JEEP decal, and I can't wait to buy that one for her. The Personalized Starbucks Cup would make a fabulous gift for Mother's Day, graduation, a teacher appreciation gift. etc!
Want it? Get it!
Special thanks to Brighton Beach Designs for allowing me to share about their fabulous products! Look for them in our 2017 Mother's Day Gift Guide.