Moms are notorious for juggling it all- from kids and carpool lanes to grocery store trips and running board meetings, and then heading to PTA meetings later the same day. Moms really deserve some extra special gifts to make their lives a little less stressful, and the holiday season is a great time to show your appreciation for the special mom in your life. Moms spend a lot of time in the car, so why not give them some fun and useful things that they can use in the car and on the go?
A small travel cosmetic case of bag is a great gift idea for mom! Even if mom doesn't wear a ton (or any) makeup, she could certainly keep items like extra contact lenses, re-wetting drops, sunscreen, etc. in the case. You could get crafty and make your own cosmetic holder out of an old eyeglasses case. Simply line the inside of the case, and add pockets for a handy holder. Mom will be able to store loose items like lip gloss or lip balm, makeup brushes, tweezers and the like in it, and she can keep it in her purse, or in the car for quick and easy access. She'll certainly appreciate such a thoughtful gift, and it will be all the more special if it's hand-crafted by her children.
A wheeled business bag is the perfect accessory for working moms. Many moms have work from home jobs in direct sales. They often cart along catalogs, info sheets, inventory, and more when they meet with customers and clients. For professional moms on the go, this style bag is perfect for keeping their laptop, portfolios, and any other business documents they might need to cart between home and the office.
Give mom a cute pair of canvas shoes that she can keep in the car. Sometimes moms have to go straight from the office to soccer practice or dance lessons, and don't want to be stuck in their uncomfortable heels for longer than they need to be. Mom can keep a cute pair of comfy canvas flats in the car and slip them on at the end of the work day. They'll be much more comfortable to drive in, and run around in, as well. Go with a basic color, like black, so that they'll go with whatever mom is already wearing.
Packable rain boots are a great gift option for mom. She'll love being able to slip these rain boots onto her feet when she gets caught out driving in the rain. Trying to get from the car to a building and having to cross a flooded parking lot in dress shoes is no picnic. Save her shoes (and pant legs) from being soaked!
Why not gift mom a handy jewelry case that she can keep a few pieces of inexpensive jewelry in? Moms are so busy, they often leave the house forgetting to put on a pair of earrings (something many women with pierced ears feel naked without). With a simple jewelry case, mom can stash a few pair of cheap earrings in the car for those jewelry emergencies!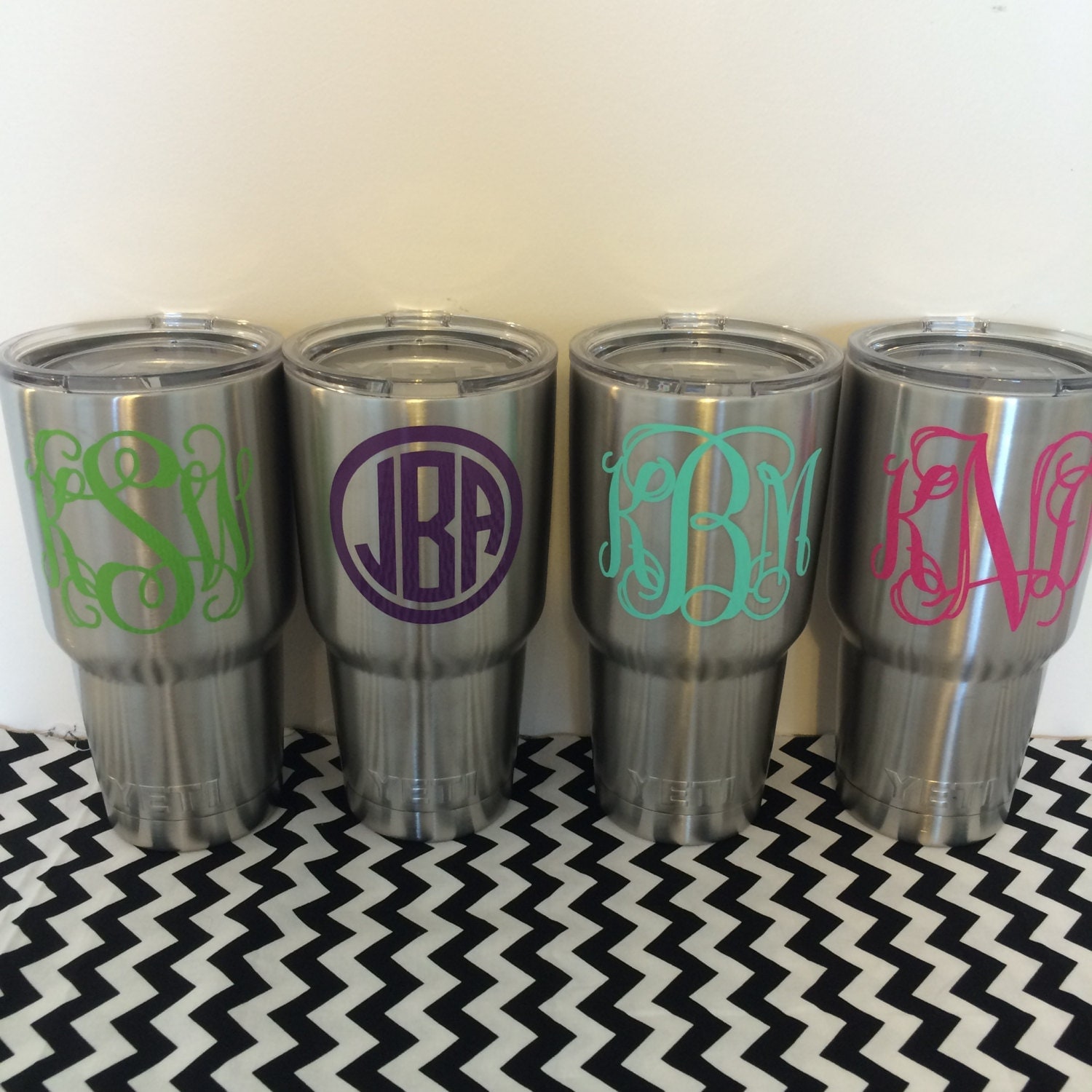 Personalized beverage tumblers make great gifts, too! The Yeti tumbler keeps your drink hot or cold! You can ad personalization by ordering a custom monogram decal from one of the many monogram shops on Etsy, or from a local monogram boutique.
Even though moms often say that they just want time to themselves, nothing is more important to them than spending time with their family. Why not plan a family day trip, and leave mom out of the planning? Surprise her with a pre-planned trip that she doesn't have to stress over or think about. Even an afternoon spent at the annual
Bridgeport Christmas Parade
would be time cherished by mom. Make it extra special by packing warm scarves and blankets for the family, and bringing hot cocoa and a picnic basket along. Use camping chairs for comfy seats, and be sure to bring the camera to take lots of pictures. After the parade, take the family out to dinner, or plan to go see a movie together for even more quality family time.