Thank you to Campus Connection for providing me with product, free in exchange for my honest review. All thoughts and opinions shared are my own.
This time of year is so crazy. If you're anything like me, you're constantly running around, wishing that there were more hours in the day to get everything done. I am a multi-tasking mom. I work while I cook, and while I nurse Baby S. I play with my kids while I clean the house or do yard work. I answer e-mails on the go... I rarely sit down to do one thing, and one things alone. One of my biggest challenges is making sure that I am getting enough water. I'm still breastfeeding Baby S (she's 7 months old), and it's my job to make sure that I drink enough water to produce milk for her. Sad to say. there are days where I just sort of forget, and have barely downed 3-4 glasses of water. I do much better if I have a water bottle that I can refill a few times during the day. I'm picky about water bottles, though. I want a nice design that's easy for me to hold, and one that looks pretty, too!

When I found
Campus Connection
and their cute personalized products, I knew that I would be able to find what I was looking for. Based in NOLA, Campus Connection specializes in personalized gifts, apparel, and more! They also have Lily Pulitzer products and prints! I am a big fan of Lilly Pulitzer, so when I saw that Campus Connection had LP prints for water bottle decals, I was super excited! I was able to connect with Campus Connection for our Holiday Gift Guide, and they offered to send a personalized water bottle for me to check out. I couldn't wait to see it in person.
I love Camelbak Water Bottles, and this purple color was the perfect choice for Cousin L. Cousin L is in college at WCU, and purple is their color. I thought that a personalized water bottle would make an awesome holiday gift for a college student who is always on the go. I remember taking water bottles with me to class and all over campus when I was in college, but it was easy to get it mixed up with my friends' water bottles, too. This water bottle includes a gorgeous script monogram in a Lily Pulitzer decal. The colors are just beautiful and really pop against the purple background of the water bottle!
Check out this beautiful, bold monogram!
I love the monogram on this water bottle. I chose the Crown Jewel design, because I thought it was best suited for Cousin L. It's so fitting for a young lady, and will allow Cousin L to stay hydrated on those long walks from her dorm to her class buildings on campus (her school is in the mountains). It's the perfect gift for any teen or adult who likes to take a reusable water bottle along wherever they go, like I do.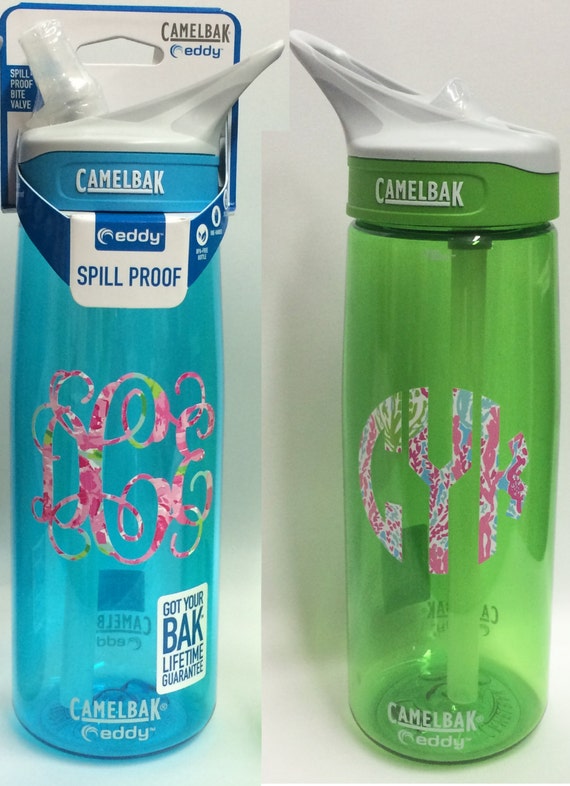 About the water bottle:
-Convenient portable size for on-the-go hydration that fits conveniently in most cup holders.
-Redesigned cap and bite valve provide faster flow and enhanced durability
-Flip, Bite and Sip. No tipping required (though possible: just remove the straw)
-New, sleek shape fits in the hand and most cup holders
-Dishwasher Safe: All parts are top-rack dishwasher safe
-Durable and spill-proof
-Easy to carry: Integrated loop handle makes it easy to clip a carabiner or carry with the crook of a finger
-100% BPA-Free
-Wide-mouth opening is easy to fill with ice and water and a breeze to clean
-All monograms are applied using sign vinyl in our circle outline font
$20.00
Pattern Choices for the Personalized LP Water Bottle
**Please specify the following under "notes" when you check out.
-FIRST Name Initial or Sorority Letter (Left letter)

:
-LAST Name Initial or Sorority Letter (Center letter):
-MIDDLE Name Initial or Sorority Letter (Right letter):
-Lilly Pattern (see photo #4):
This is such a nice holiday gift option, and I know that Cousin L is going to love it. I can't wait to see her face when she opens it! Campus Connection has lots of other great gifts for the holidays, as well!
Check out some of my favorite gift picks.
..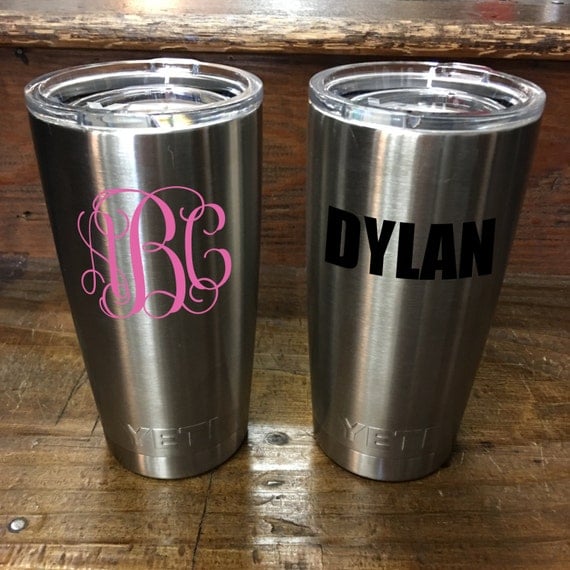 Yeti Rambler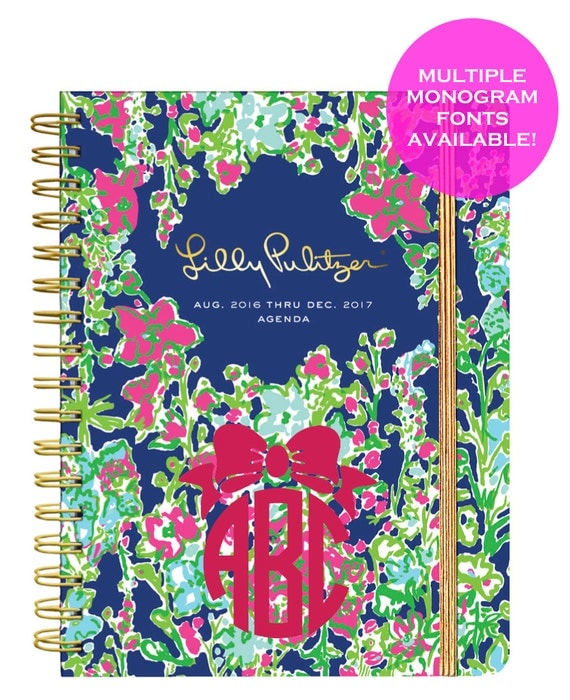 Lilly Pulitzer Agenda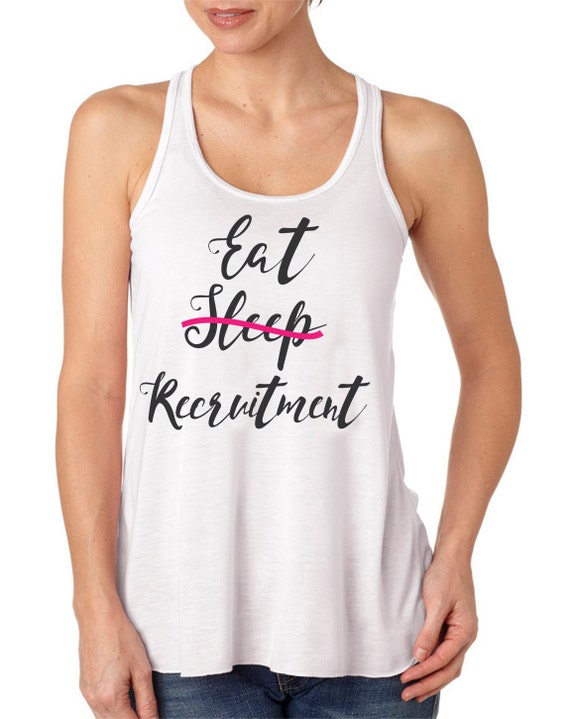 Sorority Tank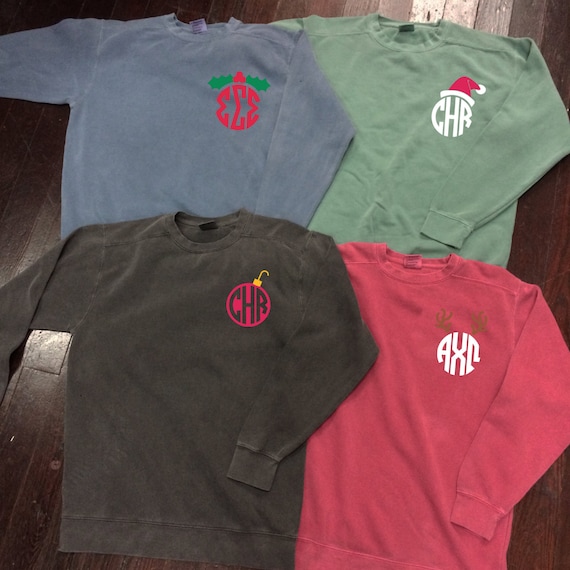 Christmas Shirts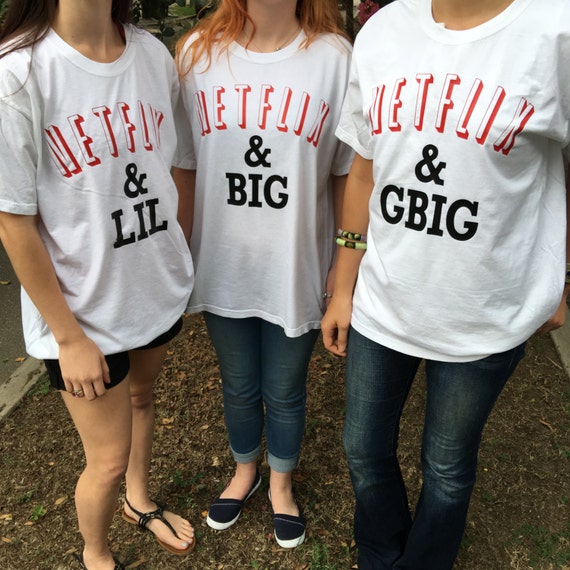 Big and Little Shirts
If you're looking for a cute gift for a college student, or perhaps a sorority sister, check out Campus Connection for personalize gifts with a lot of heart!
Want it? Get it!
Special thanks to Campus Connection for allowing me to review and share about their wonderful gifts this holiday season!