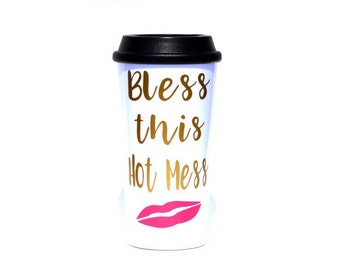 With the holidays quickly approaching, you may be wondering what to get for the car lover in your life. There are so many fun auto gifts and car accessories to choose from these days, and with drivers spending even more time on the road, they'll want to make their car a cozy, comfortable space that they can enjoy. Here are some top gift ideas for car lovers...
A travel coffee mug is always a great choice for a gift. Most drivers are also coffee drinkers, and if they have a long commute to work in the mornings, being able to take coffee on the road and not having to worry about it getting cold within minutes, is a huge deal. Invest in a really nice travel coffee mug that will actually keep their beverage hot while traveling. Make sure the travel mug has a tight fitting lid to prevent spills and potential burns from hot liquid. Add a special touch to the travel mug by ordering a monogram decal and adding it to the mug before you give it as a gift.
Top Gear DVDs are a fantastic gift option for die-hard car enthusiasts. Anyone who loves cars has probably seen this hit show, and would love to be able to binge watch some of the past episodes. Car lovers will get thrills and chills from seeing beautiful cars on this awesome program.
Driving accessories can be a fun gift for those who love to spend time behind the wheel. Driving shoes, gloves, hats, and more can be gifted as gag gifts, or as true gifts for the car lover. Car accessories are also great gifts. You can find gifts like garbage pails, back seat organizers, floor mats, steering wheel covers and vanity plates to match a favorite sports team, hobby, etc.
GPS systems are perfect gifts for those who spend lots of time on the road, or love adventure and travel. You may not always be able to rely on the GPS that comes on your smart phone, and not everyone has a smart phone. GPS systems are great for new drivers who may need a little help getting from here to there, for older drivers, and for anyone who isn't so great with directions.
Go Kart Tickets- who wouldn't love to spend an afternoon zooming around a race track in a fun little go kart? Bring out the kid in your gift recipient by gifting them some tickets to a local go kart track. Why not get tickets for the whole family, so they can enjoy a fun day together?