Thank you to Birdie Baby Boutique for providing me with product, in exchange for my honest review. All thoughts and opinions expressed are my own.
I can admit that I sort of have an addiction to
baby headbands
. Everytime we go shopping, I am looking at baby headbands. As much as I love them, and love to put them on Baby S, after a while they can all sort of start to look the same. I love to dress Baby S up, and love for her clothing and accessories to be unique. My personal style is a little less modern and leans more toward vintage and shabby chic. Every now and then, I am able to covey my love for this style through what Baby S wears.
Birdie Baby Boutique
specializes in beautiful handmade headbands for girls. Katy founded BBB in Feb. of 2010 after she began custom designing hair pieces for her daughter. She's loved every minute of creating for others and is dedicated to creating quality products and providing excellent customer service. Katy puts care and time into every single design for every single order. All of Katy's items are hand crafted by Katy with lots of love & attention to detail.
Katy is a happily married mom of 2 spirited kiddos & resides in beautiful St. Petersburg, Florida.
I was thrilled to connect with Katy. She offered to send me a few goodies for Baby S from Birdie Baby Boutique!
I wasn't sure what Katy was going to send, but honestly, I was excited about that. I enjoy being surprised sometimes, and from looking over the beautiful headbands available from Birdie Baby Boutique, I knew that I wouldn't be disappointed. When I opened up our package from Birdie Baby Boutique, I was greeted by colorful birdie tissue paper!
Check out the gorgeous headbands that Katy sent to us!
Two beautiful designs!
I simply love the colors and fabrics used on these headbands!
I couldn't wait to play dress up with Baby S and take some fun photos of her modeling her new headbands from Birdie Baby Boutique. I din't know which one I wanted to see on her first, but went with the pretty blue and purple floral design. It seemed so summery and light- the perfect addition to a cute summer outfit that my sister had purchased for S,
Baby S looked so beautiful in her lovely headband! We received many compliments on this pretty headband.
Another pretty headband- a simple, yet striking gold and burgandy bow.
One of my favorites- a pretty blend of autmn colors- yellow and firey orange against a floral fabric and polka dots.
I also love the gorgeous vintage purple style headband. It's so stunning, and looks beautiful paired with a simple outfit, or fancy ensemble.
Birdie Baby Boutique headbands are so pretty. I would love to have a whole collection of them, but am happy to have these few to coordinate with outfits as S continues to grow. The headbands are thin and easy for baby to wear, and the backs of the embellishments are covered with felt, so that baby's head won't be rubbed or become irritated, S loves these headbands, and I have been surprised that she hasn't tried to pull these off of her head as she has with other headbands we have used. Each headband is unique and is a true treasure.
There are so many gorgeous headbands to choose from.
Take a look at some of my favorites...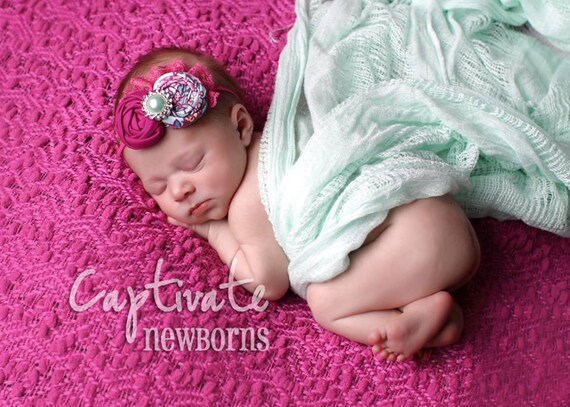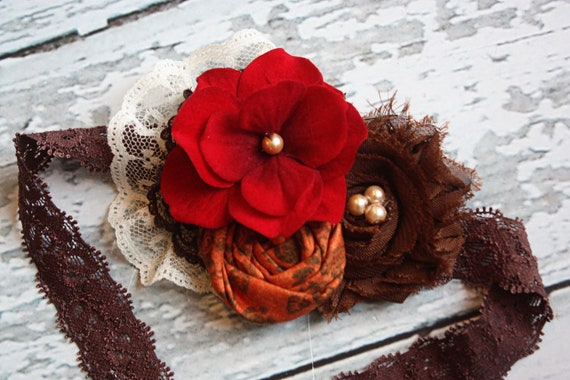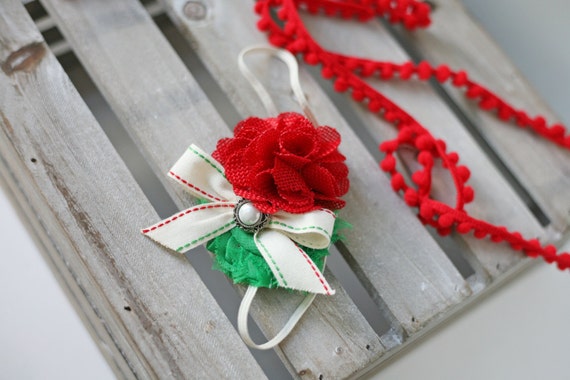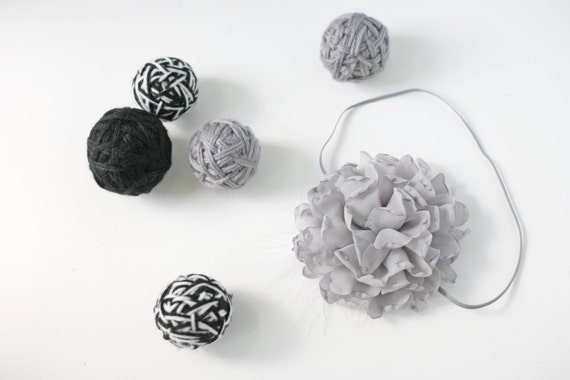 I love the
holiday headbands
, and I'm sure that I'll be placing an order with Katy for some new ones before Thanksgiving and Christmas. I am so excited to have a go to boutique for gorgeous headbands. There are over 1,000 products to choose from!
If you love stylish, unique headbands for babies, you will absolutely want to check out what's available at Birdie Baby Boutique. You'll be blown away by the selection and the beautiful craftsmanship. If you're looking for a special baby gift, or a special occasion headband, you'll surely find one (or several) that you'll love at Birdie Baby Boutique!
Want them? Get them!
Head on over to
Birdie Baby Boutique
to shop for beautiful headbands, bunting, photo props, and more. You can also shop
Birdie Baby Boutique on Etsy
. Connect with Birdie Baby Boutique on
Facebook
and
Instagram
.
Want them? Win them!
One lucky MBP reader will win a Grab Bag of Headbands valued at $50.00 from Birdie Baby Boutique! This giveaway is open to US residents, 18 and older. Just use the handy RC entry form below to enter for your chance to win! Mommy's Block Party is not responsible for prize fulfillment. Please see our policies page for details.
Special thanks to Katy at Birdie Baby Boutique for allowing me to share about her gorgeous boutique headbands, and for offering this fabulous giveaway for our readers!
Good luck!