I have a confession- I love movies, but I have the hardest time sitting down to watch them. My husband is convinced that this is because I don't know how to relax, and he's probably right. He gets absolutely irritated with me when we settle in to watch a movie at home, and every few minutes, I am checking my e-mail, or jotting down an idea for a pitch, a project, remembering a worship song that I heard and would like to sing in our own service of worship at our church, etc. I feel that if I'm not being productive, and if I'm not doing twenty or more things at once, I'm just wasting time.
I need to learn to chill out. I'm not good at it, though, I think I used to be. It doesn't happen often, but there are times every now and then (usually when I'm sick) when I feel like doing nothing but curling up on the couch, being a total 'slug,' as my mother-in-law would lovingly say, and watching a movie (though, truth be told, I'd rather binge watch a TV series). I definitely have a long list of favorites, but there are a few movies that have been favorites since my childhood, and some that I have come to love as an adult, and to this day, watch over and over again.
Here are my top five favorite movies...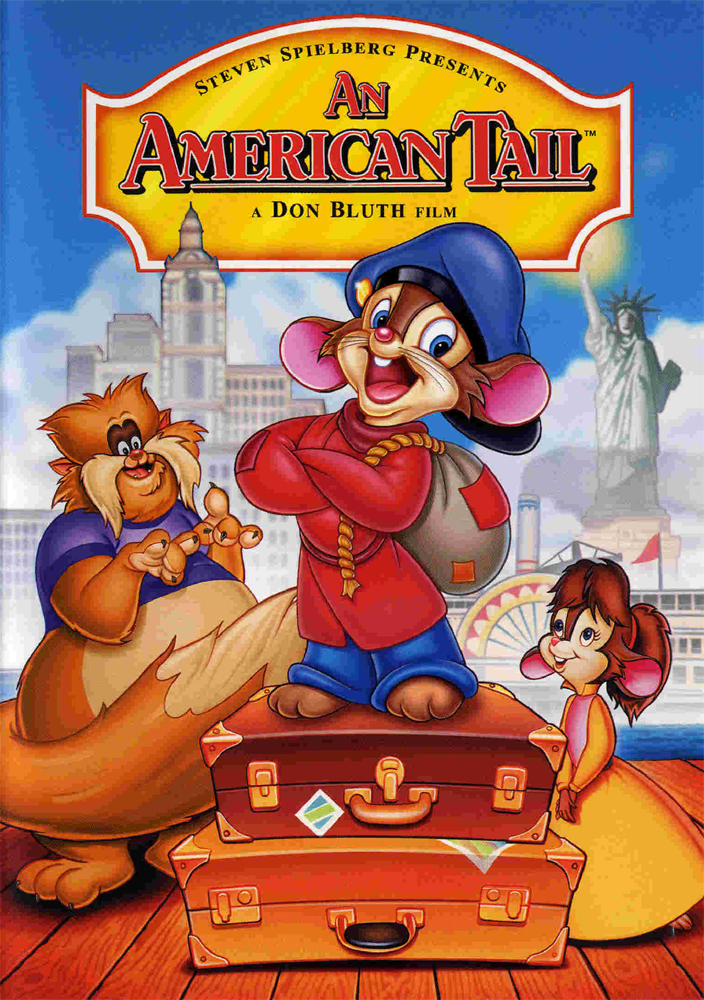 #5 An American Tale
What's not to love about the Mousekewitz family- and Tiger? Favorite moment: Fievel and Tanya singing 'Somewhere Out There,' of course! Close second- 'There Are No Cats in America,' and I can still picture myself with my sister, being so silly, and singing this song together.
#4 The Little Mermaid
The Little Mermaid is my favorite animated Disney movie. I remember when it came out, and still remember the first time I saw it... and still know all of the words to 'Part of Your World.'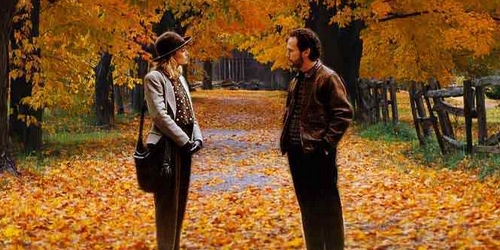 #3 When Harry Met Sally
The ultimate story of two friends who sort of couldn't stand each other at first, falling in love and living happily ever after- good for a laugh, and a cry, and a great 'romantic movie' fix. Man, I wish I could still find Godiva's Chocolate Raspberry Truffle Ice Cream... that stuff paired with this movie, followed by a nap just might be my idea of indulgence!
#2 The Birdcage
This movie is so close to being my favorite movie of all time! The first time I saw it, I was in stitches the entire time. Robin Williams is at his best in this movie, and he and Nathan Lane make such a fantastic comedic pair! Hank Azaria- hilarious! 'Come on, Gloria!' Christine Baranski (love her!)- a class act! Any time I feel that I need some cheering up, this is what I watch.
#1 Return to OZ
Don't get me wrong, I love the Wizard of Oz, and it's really tied in with Return to Oz as my favorite movie. The 1985 Disney production Return to Oz is described by many critics as one of the most terrifying children's movies ever made, and if you know anything about, or have read the Oz books (14 of them), this movie continues Dorothy's story, and introduces more characters and themes from the books. Looking back on it, yeah- it's still creepy (the Wheelers and the Gnome King still terrify me), and I still love it. So weird, I know.
What are some of your favorite movies?