When it comes to gift giving, I feel that you cannot go wrong with a good piece of jewelry. I love jewelry, especially jewelry that tends to be unique, yet still reflects my personality. I don't like big jewelry, and am not a huge fan of gold, either. I like for my jewelry to make a statement without being too flashy. Jewelry is a wonderful gift that can be treasured and enjoyed for years to come!

I recently connected with Monica, owner of Vintage Stamp Jewels. Monica is a wife and mom to three beautiful children, and loves to create gorgeous jewelry. Monica enjoys creating everyday jewelry, and bridal/special occasion pieces. She welcomes custom orders, as well!
I was excited to receive the opportunity to select a pair of earrings from
Vintage Stamp Jewels
. While all of Monica's creations are super gorgeous, I was definitely looking for something that was unlike anything else in my jewelry box. When I came across a unique set of earrings, I knew they were right up my alley!
Wouldn't these look beautiful, wrapped up under the tree?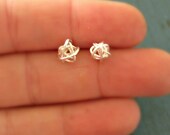 Monica calls these beauties her 'beautiful mess earrings.' At first glance, they definitely look interesting, but the closer you look, the more you can see how truly intricately designed they are. No two earrings are exactly the same, making each one unique. My earrings came packaged in a jewelry box, nicely wrapped, and with a business card from Monica.
I couldn't wait to put these earrings on- I knew they would be a conversation piece, and would look great with just about anything.
These small, yet nicely sized post earrings are so lightweight- you can't even feel them!
I love the twisted sterling silver, forming the love knot.
Lovely, right?
I love how the silver catches the light, and how the earrings shine!
These pretty love knot earrings are so comforable to wear. I have been noticing some sensitivity to some of my earrings, and am so pleased to report that these sterling silver earrings aren't bothering my sensitive ears one bit. I love wearing them with a casual top, or dressing up a nice tunic or dress with them, too.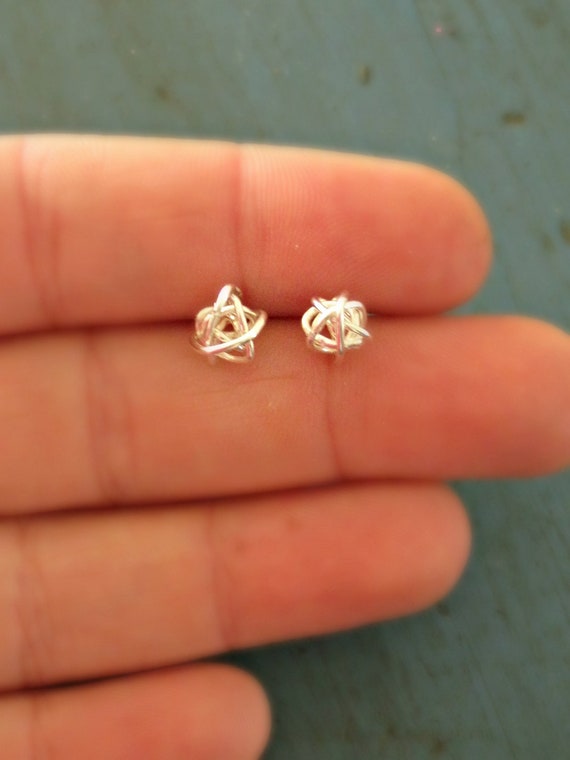 Details of the Sterling Silver Love Knot Earrings from Vintage Stamp Jewels
This represents our unique and beautiful lives and how all those we love are woven into our hearts and are forever intertwined!!
These are handmade by myself out of SOLID Sterling Silver 20 gauge wire. These are the perfect little gift! Small touch of jewelry! It is perfect for every day wear! They are great size for second hole pierced ears as well. They are lovingly tangled and woven to create a Beautiful Mess!
For Brides, a cute printed note stating "Thanks for helping us "Tie the knot"!" is available as well on the gift wrapping. Just make note of it at check out!
Each will be unique and gorgeous! Buffed to a beautiful shine!
Also available in gold and rose gold!
Monica has a gorgeous collection of jewelry that any lovely lady would be pleased to receive!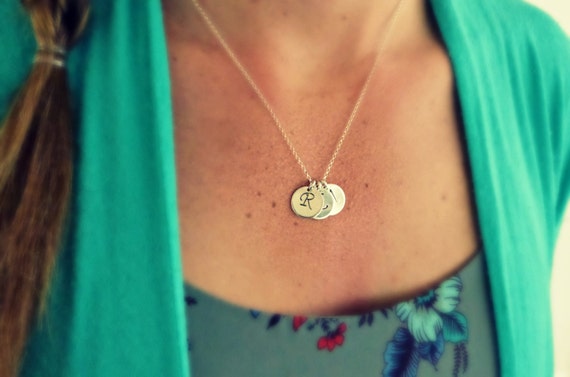 Personalized Stamped Necklace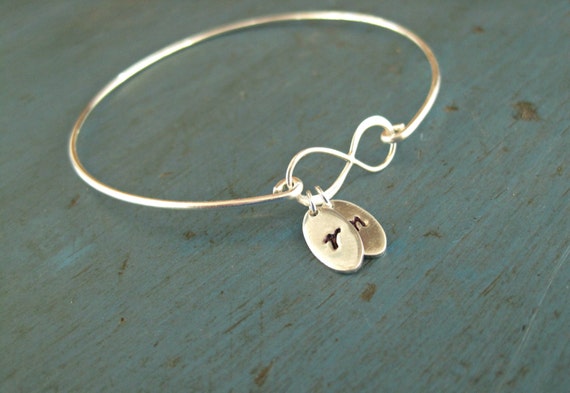 Infinity Bracelet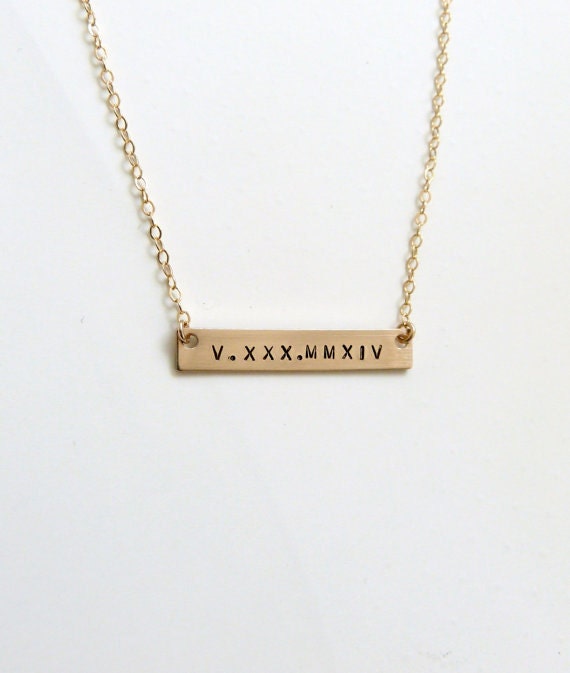 Personalized Bar Necklace
Vintage Stamp Jewels offers so many beautiful
handmade jewelry
options for gift giving! The shop is temporarily on break, fulfilling holiday orders, but will be back open soon after Christmas. If you know someone tying the knot in 2015, you may want to share Vintage Stamp Jewelry with them! Plus, Valentine's Day isn't that far off- just a couple of months away! If you've wrapped up your holiday shopping and want to get a jump on the next gift giving holiday, be sure to visit Vintage Stamp Jewels soon!
We have lots of birthdays and weddings coming up between family and friends of mine, and I will definitely be doing a little shopping with Monica for some very special gifts- I hope you will do the same!
Want It? Buy It!
Head on over to
Vintage Stamp Jewels
(after the holidays) to browse all of Monica's beautiful creations! You can also connect with Vintage Stamp Jewels on Facebook and Twitter for updates!
Special thanks to Monica of Vintage Stamp Jewels for allowing me to review and share about her gorgeous handmade jewelry!