With the holidays upon us, I am definitely looking for ways to save money. This year, I was able to completely finish my son's Christmas shopping in mid-late October, and that's the first time that has ever happened! I want to stay ahead of the game, and get great deals in the process. Part of my money saving plan for the holidays includes taking advantage of store offers and deals. The more I can get out of one trip to the store, the better!
My pantry is fully stocked, after a recent trip to the grocery store! Bring on the holiday cooking and baking!
I love cooking and baking for the holidays. I enjoy spending time in the kitchen with my husband and son, preparing meals that I know they will enjoy, as well as special treats for family and friends. This time of year can be super stressful, so I like to stock up on the items needed for some of our favorite dishes and meals, like homemade chili (which I make a huge batch of and freeze into 1-2 person servings), homemade pasta sauces, baked corn, pineapple casserole (to go with all of that leftover ham), green bean casserole, etc.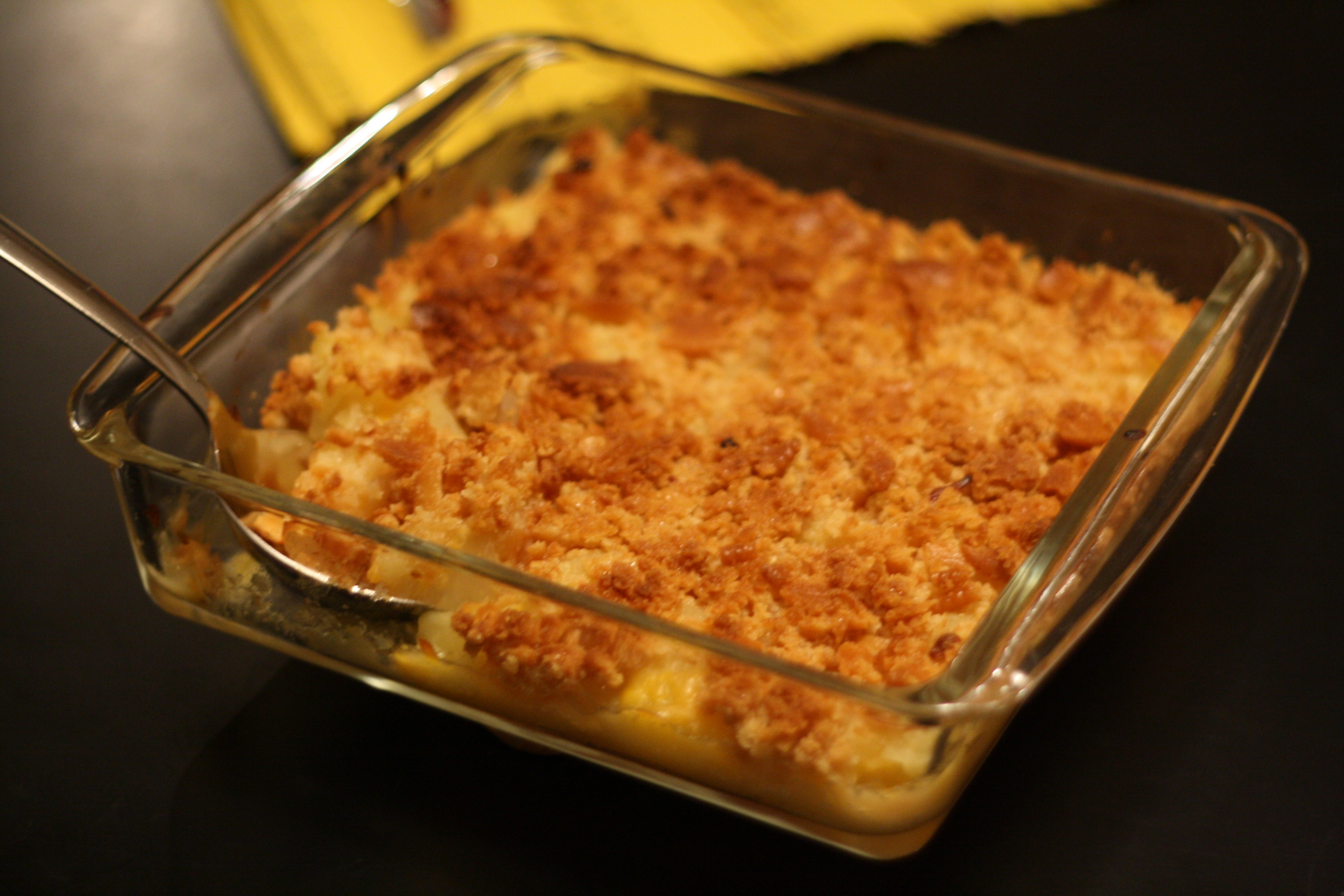 Pineapple Casserole, a holiday favorite!
Having the needed items for our favorite dishes already on hand makes it so much easier for me to throw together a home cooked meal during the busy holiday season. I don't want to run into the trap of not having what I need, and having to run out to the store for one of two ingredients. Being able to save on everyday pantry items allows me to put more money toward holiday giving, which is dear to my heart. Nothing brings me more joy than to see the face of a friend or family member open a special gift, or to be able to bless someone in need with a special gift during the holidays.
Check out some of these great ways to save this holiday season!
Use gift cards like cash when you shop and dine this holiday, and save even
more! Now at BiLo you can save almost $20 when you buy $100 in select gift
cards.
Here's how:
Promotional Offer: Through 12/9, get a $15 off INSTANTLY when you buy
$100 or more in select gift cards! (Note, you must purchase at least $15 in
groceries in the same transaction.) Participating gift cards include: Darden
Restaurants, Steak and Shake, Jiffy Lube, Dinner & A Movie, Catherine's, and
O'Charley's.
Fuel Rewards: Get 3x fuel rewards on the ENTIRE Gift Card Mall!
Credit Card Rewards: By using your favorite rewards credit card to purchase
gift cards, you can earn points, miles or a percentage back on your purchase.
Some credit cards even offer increased rewards for purchases made at grocery!
See how the savings add up:
$15 off: instantly when you purchase $100 in participating gift cards, and $15 in
groceries.
$4.50 off fuel: with your 3x fuel rewards (on a 15 gal tank)
$3 back: If you earn 3% on grocery purchases through your credit card rewards
program. (Head to the store for full details!)
That's what I call amazing savings! Who wouldn't want to stock up on groceries, do a little gift card shopping for the holidays (because you were going to get those gift cards, anyway, right?), save money, and earn rewards!?
Giveaway Time!
And to brighten your holidays even more, we have a special giveaway! Our friends at Tatu Digital are sponsoring a $200.00 Amazon E-Gift Card Giveaway! Think of all of the gifts you could cross off your list with that! What would you spend $200.00 on Amazon on? Endless possibilities!
This giveaway ends at noon on December 15, 2014.
Good luck & happy saving!