I have sort of been at a loss over what to get my dad, and my husband for Father's Day this year. Sure, there are a ton of options, but both of these special guys in my life are picky. My husband has a lot of hobbies and interests, and my dad is so busy, that he doesn't have time for hobbies. I've been on the hunt for the perfect gift that they'll think is wonderfully awesome, as well as something that they'll actually want to use and enjoy.
Introducing COGITO, by ConnecteDevice. If you're looking for a
Father's Day gift
that will truly wow the recipient, this is it! ConnecteDevice Limited is a global technology company specialized in design and manufacture of accessories for personal portable devices, including watches, charges, and Bluetooth headset. Their amazing
COGITO Watch Collection
is a must-see for those who love all things tech!
The beauty of a Cogito Watch lies not only in its sleek design, but in its functionality and performance, as well. This handsome watch is a must have fashion accessory, with a connected twist, if you will. How many times have you walked away from your phone and missed important calls, texts, social network notifications, etc? With a Cogito Watch, you'll never have to miss a message, call or update again! With the use of the Free ConnectedWatch App, you'll be able to get smartdevice notifications right onto your wrist! Cogito fearures Bluetooth connectivity, and offers a fashionable timepiece and message center for the guy (or gal) on the go!
Just by glancing at the Cotigo Watch worn on your wrist, you can see...
- Incoming and missed call alerts (See Caller ID or phone number on the digital display),
- Email alerts,
- 3rd Party messenger app alerts (Viber, WhatsApp, Skype, etc.),
- Calendar Reminders and;
- Device Low Battery Alerts.
I don't know about you, but I think that's pretty darn amazing! Never in my life, would I have dreamt that one day, we'd be able to stay connected via timepiece. Of course, I never would have thought that we'd be using smarphones, either! Isn't technology amazing?
COGITO Watches are available in a variety of colors!
The list of the what you're able to do with the
COGITO watch
continues. Check out even more amazing features, like You can also use COGITO as a remote control to :
- Skip, pause and play music, and,
- Trigger your device camera at the push of a button.
And that's not all, folks- the COGITO never has to be charged! I know, I know- you were thinking that you'd probably wind up having to plug this in and re-charge at the end of the day, like you do with your devices. Not so! With the COGITO, you never have to worry about charging it. The watch comes with a button cell battery that lasts for up to 1 year. Plus, COGITO watches are water resistant, up to 10ATM. Please note that water resistant and waterproof are two different things, but you can wear the COGITO watch when doing the following activities: Shallow snorkeling or swimming, bathing/showering, washing up, water spashes/rain.
COGITO Compatibility Notes...
Compatible with iPhone 4S up, iPad 3rd & 4th Generation, iPad Mini Running iOS 7 and Android 4.3 upwards on Samsung S3, S4, S4 Mini S4 Active, Note 2 & 3 & HTC One
I invited my husband to check COGITO out with me. Truthfully, he's hardly ever surprised by gifts for birthdays, Christmas, or Father's Day, because I want to make sure that my gift idea for him is something that he'll truly love. Like I said, he is so, so picky! We checked out the features of COGITO together, and he was so super impressed, and thought that it was the coolest thing he's ever seen! He's put a COGITO watch at the top of his wishlist, and he put a bug in my ear that my dad would love one of these, seeing as how COGITO has a handy little feature that can find your phone! My dad is always leaving his phone (and keys) in places, forgetting where he left them.
If you're looking for a
Father's Day gift that will wow
your husband, father, or another special guy in your life, look no further! COGITO will help your special guy manage tasks, keep his calendar, keep track of calls and messages, all from his wrist! I don't think I know a single guy who wouldn't love one of these watches! This is the ultimate Father's Day gift for the fashion-forward, technology-loving guy, and will free him up from being constantly tied to his phone!
Want One? Buy One!
Head on over to
COGITO
to browse their COGITO Classic and COGITO Pop Collections. A full user manual, specs, and tech support are also available on the COGITO website. In celebration of Father's Day, COGITO is offering MBP readers 15% off their COGITO purchase! Just use the code
15off
at checkout! COGITO is social and would love to connect with you through
Facebook
,
Twitter
, and
YouTube
!
We'd love to hear what you think of COGITO!
Leave a comment if you think your guy would love this watch- or why you'd love to get him one!
Special thanks to ConnecteDevice for sharing this special coupon code with out readers for Father's Day!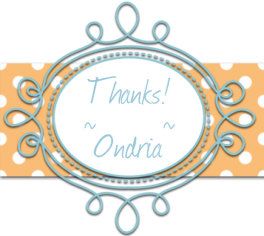 Disclosure: This is a sponsored post on behalf of ConnecteDevice, written by me. All thoughts and opinions shared here are my own. I received compensation, and sample product for sharing this information. For more information, please see my site-wide disclosure policy.