Once upon a time, I had all the time in the world to plan out my family's meals and spend hours in the kitchen, making delicious meals. These days, our family is busier than ever, and I am looking to put some new spins on old favorite recipes, to make them seem new again. The trick is, they have to be fast, easy, taste great, and my picky family has to be willing to try it!
One of our favorite meals, particularly my husband's, is creamy pasta alfredo. We have made it a million different ways, and when we were issued a challenge to try a new Tra-Dish and share our spin on a classic recipe from Ragu, we were up for a new cooking adventure!
Check out our recipe for Chicken Tortellini Carbonara!
You will need:
2 TBSP Pesto
1 package of fresh or frozen tortellini
1 package of thinly sliced proscuitto
Use fresh tortellini or tortelloni for a fresh pasta taste.
Boil the pasta...
We decided to swap traditional fettucini noodles for fresh cheese and chicken tortellini/tortelloni. We used two packages, because we wanted to have enough left over for a second meal, later in the week. To cook the pasta, boil water in a large pot, and then carefully add the pasta. As soon as the pasta floats to the top, it's done cooking, so be sure to remove it from the water. If you don't, your pasta will turn to mush.
So many Ragu alfredo sauce options to choose from!
For our sauce, we went with the Ragu Classic Alfredo. We really didn't want a bunch of other flavors, because we were going to add a dash of something else to this dish. To warm the sauce, we poured it into a sauce pan, and heated it through on low. As the sauce warmed, my husband added 2 Tbsp of pesto directly to the sauce. The combination of basil and pine nuts swirled right in with the alfredo sauce and begged us to dip chunks of bread into it! It smelled so amazing that I had a hard time waiting until we plated our dish to taste it!
Sauce is heating on the stove and smelling delicious!
Pasta is plated, and ready to be sauced!
After the pasta cooled slightly, and the sauce was fully heated through, we portioned the tortellini into our pasta dishes, and spooned the sauce over top the pasta with a ladle. My husband likes less sauce than I do, which is why we did not combine the sauce and pasta in one pot. If everyone in your family likes the same amount of sauce, I would recommend gently tossing the pasta in the sauce in a large pot.
Add your prescuitto and voila- you have a brand new tra-dish!
To add the proscuitto, gently tear it into bite sized pieces, and sprinkle a top your pasta. The nice thing about using prosciutto as opposed to bacon or pancetta, is that there's no need to cook it. Prosciutto is enjoyed raw, because it's cured, so there's no need to make a mess by cooking it on top of the stove.
A traditional carbonara would include alfredo sauce, pasta, peas, and bacon. Our twist was using the tortellini, adding a bit of pesto, and fresh prosciutto!
Dinner is served! Chicken Tortellini Carbonara, made with Ragu Classic Cheesy Alfredo Sauce!
Thanks to Ragu, and a little imagination, we have a fantastic new dish that we can make in about fifteen minutes. We served this with a tossed Caesar salad and garlic bread. I love the spin on an old favorite recipe. It's elegant comfort food that's perfect for the entire family. This dish is great for any night of the week, and it's definitely one that we'll look forward to serving to family and friends in the fututre. They'll think we slaved away over it!
Connect with Ragu!
Head on over to
Ragu on Facebook
for more easy and delicious Authentic Italian recipe ideas. You can also enter the
Ragú Sweepstakes
for a chance to win great Authentic Italian themed prizes, including a grand prize trip to Italy for a family of four!
What would you put a spin on for a new Tra-Dish, using Ragu?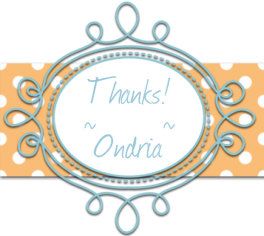 Disclosure: I was provided with coupons for Ragu sauce to make this recipe. All thoughts and opinions shared are my own. Your experience may differ.