Part of MBP's St. Patrick's Day Guide
Not only am I decking out my house in green for St. Patrick's Day, I am also wearing a lot of green. That's not really out of the norm for me. Green is one of my favorite colors, and since I have green eyes, I tend to wear green pretty often. Did you know that the color blue was originally associated with St. Patrick's Day, though? That's right! Wearing green for this holiday came about after shamrocks were used to explain the Holy Trinity to the Pagan Irish, because of their three leaves. Green uniforms were also worn by the Irish to make a political statement in the 1798 rebellion, and wearing a shamrock on your clothing became known as 'wearing of the green.' Today, the color green is widely associated with St. Patrick's Day.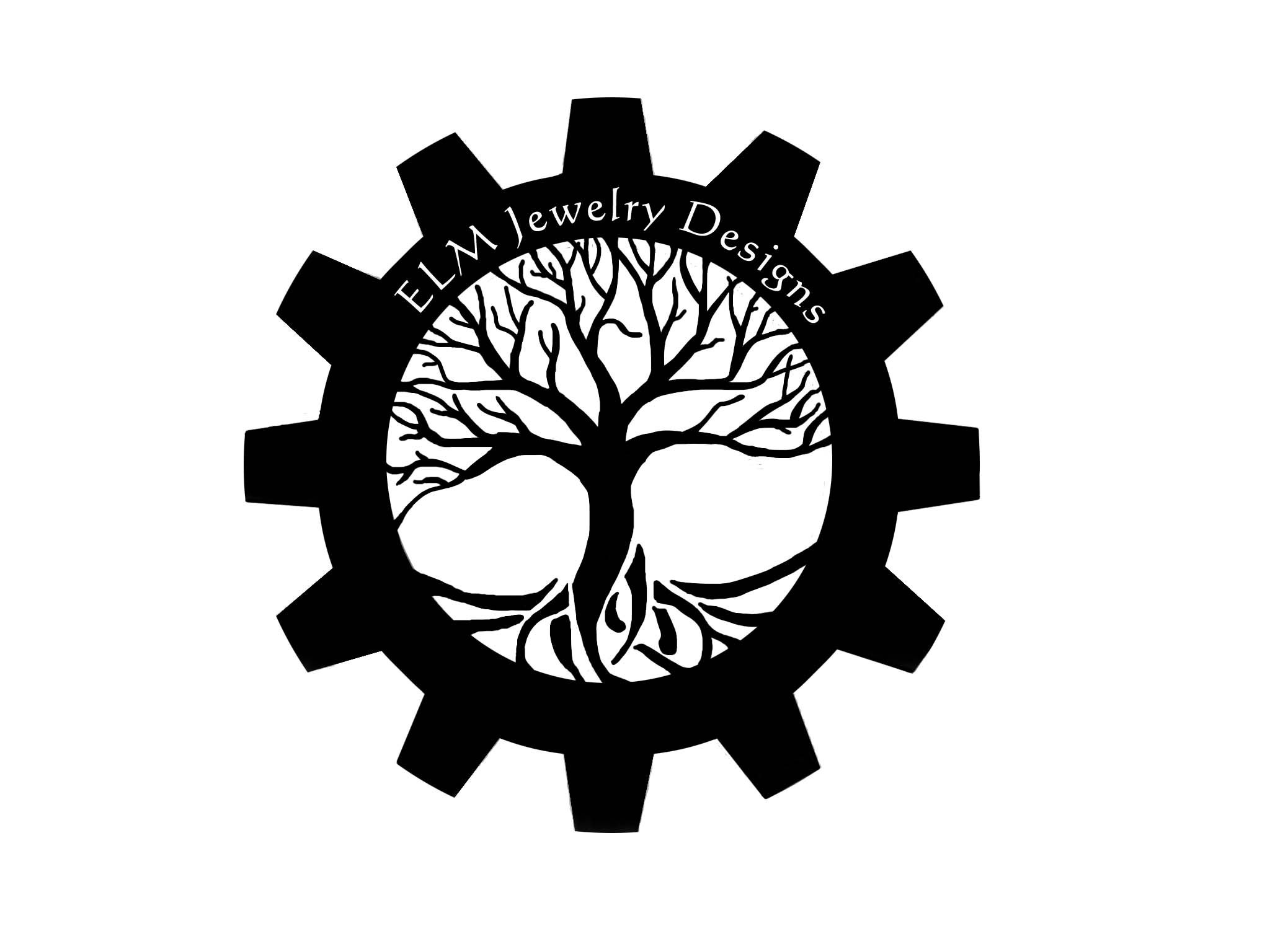 I love wearing green, even though I'm hardly Irish, and also love Celtic symbols. Celtic knots elude to there being no beginning or end, reminding us of a timeless nature of our spirit. Celtic knots are beautiful, and said to even be mystic- given as gifts of luck, love and longevity.
I have been wanting to add a Celtic knot piece of jewelry or two to my personal collection for qute some time, and thought that St. Patrick's Day would be an appropriate time to find the perfect piece and show it off! As luck would have it, I found
ELM Designs
a few weeks ago, and fell in love with some gorgeous
Celtic-inspired jewelry
pieces. ELM Designs is owned by Erin-Lynn McAleer, an NYC girl, living in Columbus, OH. Erin knows a thing or two about jewelry, as she is a graduate of the Fashion Institute of Technology and has a degree in jewelry design.
Erin and I teamed up to showcase some of her beautiful jewelry designs here on MBP, and I was thrilled that she wanted to send me a piece of jewelry to review and share about!
My package and a personal note from Erin of ELM Designs.
My package came bubble wrapped, and also induvidually packaged in a plastic zip bag.
Just by taking a sneak peek of the beautiful piece of jewelry that Erin sent to me, I knew I was going to love it. Erin sent me a gorgeous
Celtic Knot Necklace
, which features four green beads, and the Celtic knot charm on a wire chain with clasp.
Beautiful necklace, featuring a gorgeous Celtic knot charm, and different colored green beads on a lightweight chain.
The necklace is strung together on tigertail wire, a thin, yet heavy gauge wire that is often used in jewelry-making.
Green malachite beads along with smaller silver beads are used on either side of the Celtic knot charm.
The necklace looked beautiful laid out against the green runner on my dining table, but I knew it would look even more beautiful, adorning my neckline! I couldn't wait to wear it! I pulled out one of my favorite olive green colored tops, and paired the Celtic knot necklace with it. The top is pretty simple, so to add the necklace to my outfit really added another layer.
The green beads match my shirt almost perfectly- don't they look great worn together?
The necklace is truly lightweight, which I love, because it sort of makes it feel like the charm and the beads are just sort of floating against my body. The silver and green combnation is striking, and beause the tigertail wire is so thin, the eye is really drawn to the charm and the pretty beads.
The necklace is eye-catching, and compliments my eye color very nicely!
When I wore this necklace for the first time, I wasn't feeling my best. I have been fighting a nasty cold for several days, and when I feel like this, I don't want to fix my hair, or put on any makeup. To tell you the truth, for a couple of days, I didn't want to do much of anything but snuggle and nap with my three-year-old son. I knew, however, that if I made an effort to make myself up a bit, I might feel a little bit better. So, I put the Celtic knot necklace on from ELM Designs, and it really did make me feel pretty (even without the makeup and hair), and more like myself, amid the sniffles.
My husband really loves
Celtic symbols
, so it was no surprise to me that he really took to this pretty necklace and began asking me questions about where it came from. I was excited to share about Erin and her business, and even hinted that a necklace like this would make a great gift for my mother-in-law, who also loves green, and Celtic symbols.
ELM Designs features all sort of beautiful jewelry!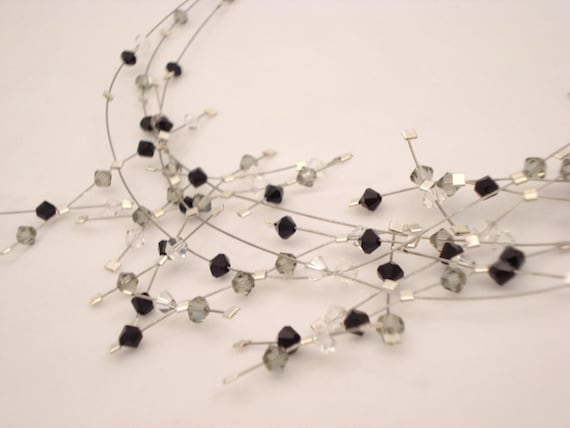 Black Tie Fireworks Necklace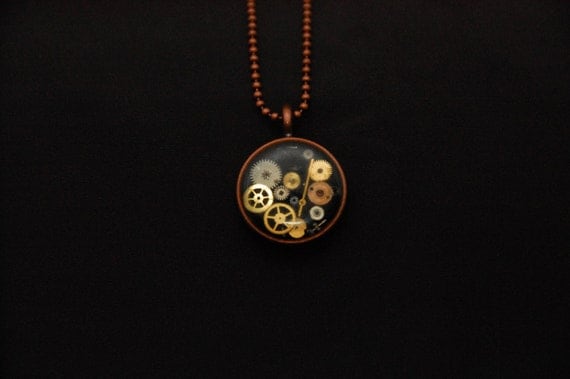 Stuck in Time Necklace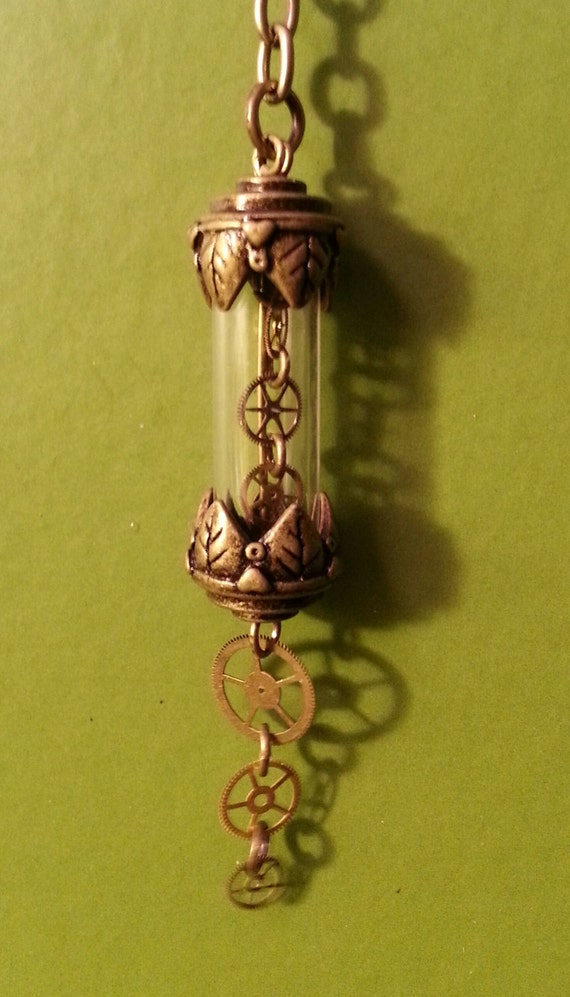 Glass Vile of Gears Necklace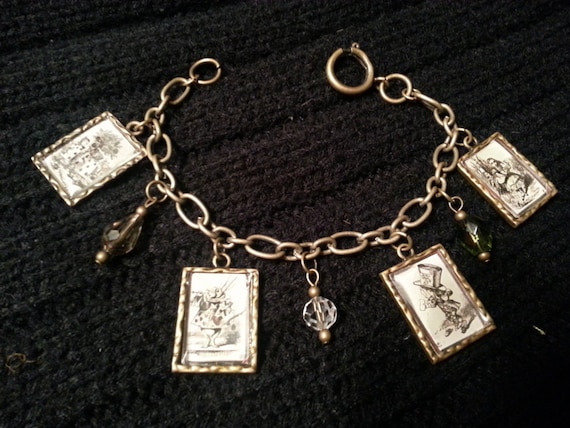 Alice in Wonderland Charm Bracelet
Fairy Coat
All of Erin's designs through
ELM Designs
are original and unique. Even with the Celtic knot necklace that she sent to me, the coloring in the beads are all different, so no two necklaces would be exactly the same. Erin's Steampunk line is really fun, and all of her designs are timeless pieces to be treasured by their owners. Jewelry is undoubtedly a go-to gift, and there are lots of special occasions around the bend, such as Easter, and Mother's Day, and even graduation! If you're looking for a one of a kind gift to give to someone special, be sure to check out all of the gorgeous options from ELM Designs. Many pieces can be customized to your liking!
Head on over to
ELM Designs
to look through all of Erin's beautiful jewelry, and gorgeous Fairy Coats! You can also connect with
ELM Designs on Etsy
and
ELM Designs on Facebook
! Can't find exactly what your heart desires? Just contact Erin and strike up a conversation- she'd love to hear from you and would be glad to assist you!
One lucky MBP reader will win their own beautiful Celtic necklace from Erin and ELM Designs! Just use the Rafflecopter entry form below to enter for your chance to win! Giveaway is open to US residents, 18 and older.
Special thanks to Erin-Lynn McAleer of ELM Designs for allowing me to review and share about one of her beautiful designs, and for offering this fantastic giveaway for our readers!