We're buried under several inches of snow here in NC, and though it's quite beautiful, I know that it's going to start melting and look like a big mess within the next couple of days. I am longing for springtime like you wouldn't believe, and late last night, I was on Pinterest, pinning photos for gardening, front porch and patio living!
It occurred to me, however, that I'd better get a jump on finding some great pieces for my spring and summer wardrobe! I have a lot more winter apparel than spring and summer apparel, so I've been on the hunt for some affordable,
versatile women's apparel
to carry me from spring to summer.
One of the things I love most about spring and summertime, is wearing dresses. Dresses are fun, flirty and feminine, and are generally more comfortable to wear than a lot of other clothing items. I find that it's much easier to move around in a dress, and when I wear one that I really love, I feel a recapturing of a fun, youthful spirit. Dresses are wardrobe staples for women, and the great thing about them, is that they are truly versatile.
Dresses
can be dressed up or dressed down, for a more casual, everyday look. They can carry a gal from the office to playtime to date night, depending on how you style it up.
Having a sweater to wear along with your dresses is a must. My arms tend to get chilly in air conditioned spaces, and a sweater helps to keep my arms warm. A sweater also adds another color to your ensemble, as well as other textures. Sweaters remain both functional must-haves, as well as style staples.
Shoes play a big part in the way an outfit looks. You can change the look of the dress, simply by changing your
shoes
. I often opt to go with a solid shoe in the same color of the sweater or belt that I am wearing with the dress. However, if you're going for a bold style, there's no fashion rule that says you have to match all of your accent pieces and accessories. Shoe colors like black, or orange, maybe even blue would look lovely, standing out against the lovely green dress. The shoe style can also change the look of the ensemble. Peep toed pumps make this ensemble quite dressy. To easily change it to a more casual look, a simple pair of flat sandals would be perfect for your day to day activities.
One of my favorite ways to add a pop of bold color to any outfit, is a pretty handbag. I like having a lot of different colored handbags in my closet. Sometimes they really make an outfit what it is! Bold colors like orange, purple, yellow and blue are great statement pieces to add in with other bold colored apparel pieces. I do like patterned bags, for a little variety, but solids are a lot easier to mix and match.
The last element to a well put together outfit for any gal, is a great pair of earrings. To me, you can't go wrong with a lovely pair of pearl studs. They are classic, classy, and go with everything- from a dressy ensemble, to a casual little number!
I can't wait to build my spring and summer wardrobe with key apparel pieces from Dress Lily, because they're beautiful, stylish and affordable!
What are some of your favorite key pieces for spring and summer?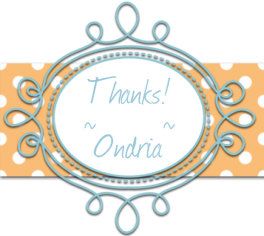 Disclosure: This is a sponsored post on behalf of Dress Lily, written by me. All thoughts and opinions are solely mine.