Hey there folks, and happy Friday to you! If you're like me, you're busy, busy- trying to squeeze in the last few things on your work 'to-do' list, before you get home and start making your weekend 'to-do' list, while tossing a load of landry into the washer and stirring whatever you've got going on the stovetop!
Some weekends, we spend a lot of time running around, but this weekend, I have a big to-do list, and cleaning happens to be on it!
I can tell that spring is coming, and baby, I've got spring fever! I see green blades of grass popping up in my yard, and violas turning their lovely purple and yellow faces up toward the sun, basking in the warmth of these mild NC afternoons we've been having. My big clean up project is going to be our back porch. We have so little storage space in our home that our back porch becomes a catch-all for everything! I hate clutter, and can't wait to get eveything re-organized, and cleaned up- and I'm going to have just the right little handy helper to make sure I don't miss anything!
I'm crazy excited to let you guys know that MBP is going to be working with
DupreeHouse, LLC
. These folks have created a truly ingenious product that you're all going to want to have on hand, and I can't wait to receive one of my own! You can tell from the photo above, that this product has a flashlight on it. It's really a
vacuum attachment
that connects to the hose of your vacuum, and shines light right where you need it.
No one really thinks about needing more light when they're vacuuming, but what about all of those hard to see places in the home or in the car? There are a lot of places in my house that the natural light just doesn't touch- i.e., behind the couch, under the bed, etc. This product is really going to change the way we clean our living spaces, and we're going to be healthier for it, I'm sure! As an allergy sufferer, along with my husband and son, we can't wait to get to vacuuming with this awesome product!
Though this isn't officially available yet, it will be soon- and you can play a big role in making it all come to fruition. DupreeHouse, LLC is launching their official
Kickstarter campaign
for this product on April 1st! You're invited to head on over to the campaign page and learn more about the product, and see all of the many ways that you can become involved with the project and help get this product off the ground... you can even help to give it an official name!
Don't worry- at MBP, we don't recommend products we wouldn't use personally. I'll be posting my official review, and video review of this product soon! For now, I am happy to help Mardi and the people behind this product spread the good news about it, and hope you'll do the same!
Connect with DupreeHouse, LLC
Check back soon for my review and be sure to follow MBP on Facebook and Twitter to stay up to date on what's happening with this project!
Now- get back to that 'to-do' list!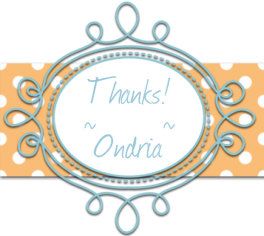 Disclosure: This is a sponsored post on behalf of DupreeHouse, LLC, written by me. All thought and opinions are solely my own.