When I began blogging a few years ago, I was completely new to the blogging world, and sort of overwhelmed. I never knew that connecting with other bloggers and being part of a strong blogger network could be so beneficial. I was really in it to make it as a blogger, all on my own, but the hard truth is that doing it on your own isn't easy, and sometimes gets you nowhere- fast.
When I learned that there was a fantastic new network for bloggers, I had to check it out for myself.
Markerly
is the best blogging network for sponsored content, hands down. If one of your goals for the new year as a blogger, is to monetize your blog/make some serious money from your blog, you'll love Markerly! No one in this business wants to spend countless hours composing posts just for the heck of it- at least, not after you've been at it for a while. Serious bloggers treat their blog and the work they put into as their business (I know I do), and deserve to be paid for their work, just like everyone else.
#1- Markerly is a full-service network with 24/7 support for bloggers. This means that bloggers aren't on their own, fishing around trying to find their own opportunities, and aren't left in the lurch if they have questions or encounter problems. The Markerly system/portal is easy to navigate, and everything is laid out for the blogger. The first time I used it myself, was easy breezy!
#2- Tailored Opps and Campaigns. Markerly works with some pretty awesome and well-known brands, like TruMoo, Levi's, Super Bowl, eMeals, etc, and they send campaign opportunities directly to the bloggers they believe will be a good fit for these campaigns. Bloggers don't have time to be checking for opps a million times a day, and Markerly understands that, which is why they send the opps directly to the bloggers.
#3- Awesome Product Review Opportunities. If you have a knack and passion for trying new products and sharing your experiences with your followers, you're going to love the product review opportunities that Markerly rolls out for their bloggers. Review and share about products like wine from Last Bottle Wine and Invino, and even earbuds from Jaybirds! Plus, when you do share, Markerly gives you a heat map to use, so you know exactly where your readers are clicking!
#4- Markerly is inclusive. Markerly is really focused on quality blog posts and bloggers, but their network is open to any blog that receives 10,000 views or more a month, or has on average three comments per blog post. Not every blog is a super huge blog with a super huge following, and sometimes bloggers get to a great place, and then encounter a tech disaster (I know- it's happened to me!), and have to build their numbers back up. Markerly is awesome for giving bloggers equal opportunities!
#5- Fast Payout. As a blogger, one of the things that can be frustrating is working with a network who has a 30-60 day payout! Bloggers often post with a super fast turnaround, sometimes within 24-48 hours, and Markerly definitely recognizes this. That's why Markerly pays their bloggers within 48 hours of their initial post going live! Oh yeah- that's what I'm talkin' about!


Are you ready to take the plunge and
join Markerly
? Trust me, you'll be glad you did! Markerly works hard to connect quality bloggers with amazing brands and awesome campaigns. I wouldn't have joined their network if they weren't worth joining! To
learn more about Markerly
, be sure to visit their website and take a look around. Just one look and you'll be hooked!
Had you previously heard about Markerly? Already signed up or ready to check it out?
We'd love to hear what you think!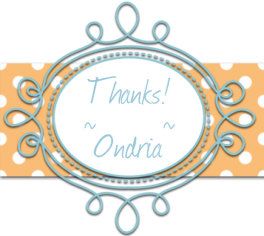 Disclosure: This is a sponsored post on behalf of Markerly, written by me. All thoughts and opinions expressed are my own. Your experience may differ.