This year, I am noticing more than ever, that folks are really wanting to get healthy. Long gone are the days of extreme dieting. These days, everyone is looking to get fit by being active every day. I recently joined a fitness campaign called 'Walk Across America,' in my hometown community. The challenge is for everyone to track their 'miles walked' each week, and submit them via e-mail. Our goal as a community, is to literally chart enough miles walked to walk across America. This year, our theme is walking through our national parks.
Come on- let's get moving!
Lucky for me, I don't necessarily have to walk or run a whole to participate in the challenge. An old knee injury from college keeps me from doing a whole lot of jogging or vigorous walking. I do, however, enjoy aerobic walking combinations, such as walking and then a few mnutes of kickboxing, jogging in place, etc. I've also recently really gotten into yoga, after having been a fan of pilates for about five years. Through out this challenge, I really am trying to make an effort to add in more easy going walking, just to bump up my cardio.
Having a great tracker, like FitBit is a huge help to me! I really love knowing that I can see my progress right in front of me, which helps to keep me accountable and it's rewarding for me to be able to see myself reach my own goals.
Best Buy
has a great selection of tracking devices for workouts, and I'm thinking of purchasing one for my hubby, so we can both keep an eye on our progress and encourage one another.
Yurbuds
Listening to music, whether I am practicing yoga or going for a walk, helps me focus more on what I'm doing, and makes my stress and my cares melt away. I love listening to the old (no lie) Pure Moods tracks when doing yoga and pilates! In fact, did you know that studies show that listening to music can increase the intensity and duration of a workout by 15%? That's music to my ears, but sadly, a lot of people miss out in this added benefit, because their earphones or earbuds hurt their ears, and they wind up taking them out or not bothering with them in the first place. I can't tell you how many times this very thing has happened to me, and I've just given up on enjoying music while working out!
In 2008, an Ironman Triathelet developed
Yurbuds
, a product that's designed for comfort and fit, as well as delivering quality audio and durability, as well. YurBuds has listened to and learned from athletes and from the community, because they believe in serving their customers and community memmbers, and providing solutions to their needs. Doing this has allowed YurBuds to encourage atheletes to break their personal barriers and never stop or give up.
I think
Yurbuds
look amazing, and am especially looking forward to trying the new Inspire Limited Edition Wireless Sport Earphones! They're Bluetooth capable and totally cordless! These innovative earphones lock into place so they'll never hurt, or fall off! Genius! The 15mm drivers provide the biggest sound available, providing the motivation you need to #neverstop. These sweat and water resistant earphones feature full track & call control with a wind-blocking microphone designed for call clarity. The athlete tested battery lasts up to 6 hours and provides visual and audible indicators when running low. This is sound with no strings attached.
Features of Yurbuds
With yurbuds TwistLock™ Technology and FlexSoft Comfort Fit, these Stereo-Bluetooth® earphones lock in place comfortably and are guaranteed never to hurt or fall out.
· Bigger Soundfor music and calls provided by 15mm drivers
· Smart Batterypowers a week's worth of workouts and provides visual and audible indicators when running low.
· Dedicated Pairing Button for simple 1-touch pairing.
· Compatible with all Bluetooth® devices.
·· Earphones that never hurt and never fall out.
· Bigger Sound provided by 15 mm drivers
Ready to Cut the Cord and Try Yurbuds?
Check out these sweet offers...
1. Enjoy 20% OFF ALL yubuds coupon valid both in stores and online, online coupon code is
yurbuds20off
.
Also enjoy a $5 Best Buy Gift Card when you purchase a qualifying Health and Fitness product at a Best Buy Mobile Specialty Store.
Want Them? Get Them!
Find Best Buy's large selection of yurubds
here
, and check out the great selection of gear for
Health & Fitness at Best Buy
. Don't forget to connect with
Best Buy on Facebook
and
Twitter
!
How are you planning to #GetMotivated this year and stay fit? Tell us in the comment section...
Never Give Up!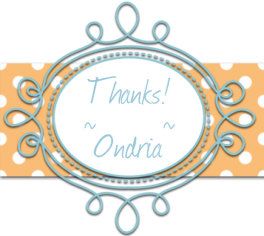 Disclosure: I was compensated in the form of a Best Buy Gift Card for sharing my thoughts. All opinions are my own. Your experience may differ.