My husband and I have never really celebrated Valentine's Day together. It's always been one of his least favorite holidays, even though I secrectly love Valentine's Day. I try my best to act like it's no big deal, and do agree with him that we should treat each other with the same kindness and love people show forth on Valentine's Day, everyday of our lives. So. we try to do little things for each other to show each other how much we care. It rocks my world when hubby tells me to go relax while he cleans up the kitchen after supper, and I try to surprise him by making his lunch in the mornings, matching his socks, and putting his laundry away, etc. Every now and then, however, I want to really have a little fun with him, and let him kow how much he truly means to me.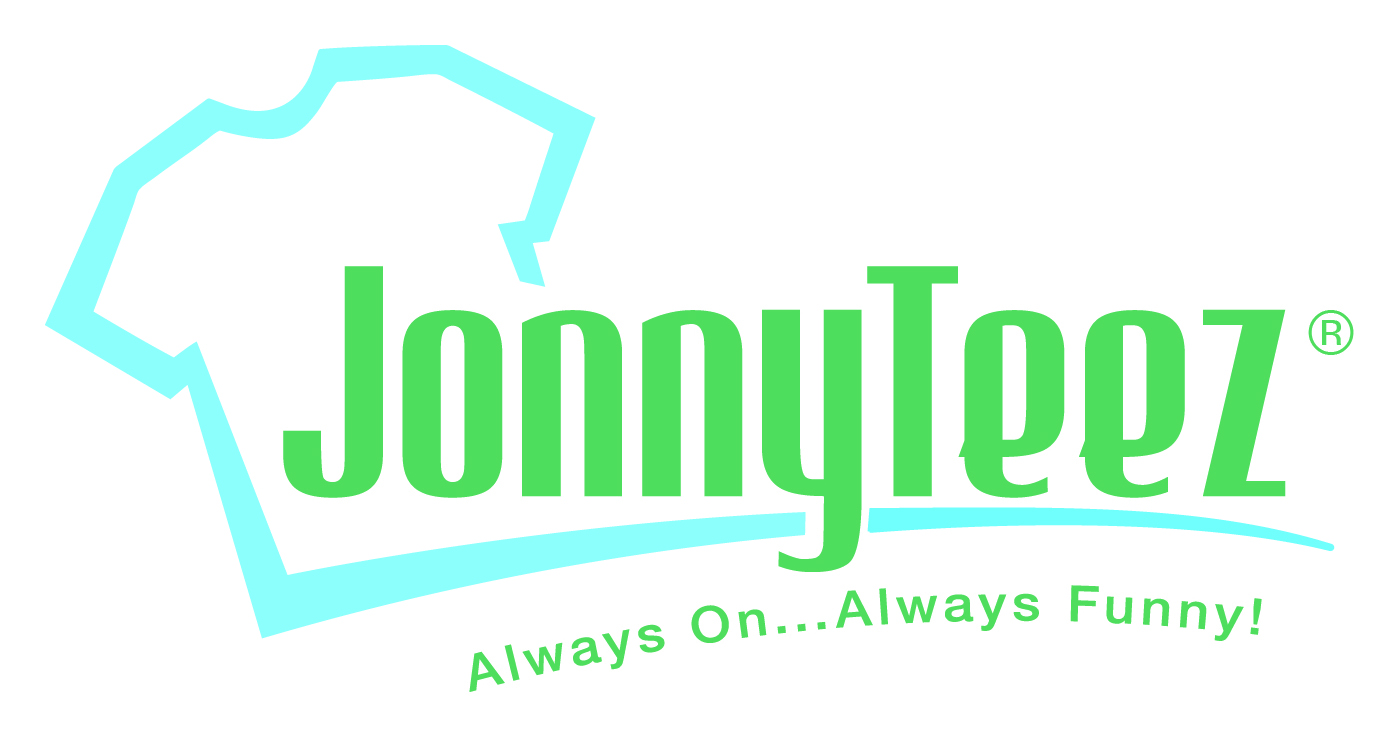 Earlier this month, I came across
Jonny Teez
, a family owned company who has worked in the t-shirt business for over ten years. Jonny and his team come up with some pretty awesome and funny t-shirts for the whole family! They use high quality materials, which creates clear images and lettering on their tees, and makes them resistant to cracking and fading after being well worn and laundered. The materials used on the shirts are 100% safe for the whole family to wear and enjoy.
As I took a look through Jonny's t-shirt designs, I was giggling and smiling. I loved some of the
love themed tees
, and thought they'd make for a wonderful Valentine's Day feature here on MBP. So, Jonny and I chatted a bit, and before I knew it, I had two of my very own Jonny Teez one their way to my doorstep!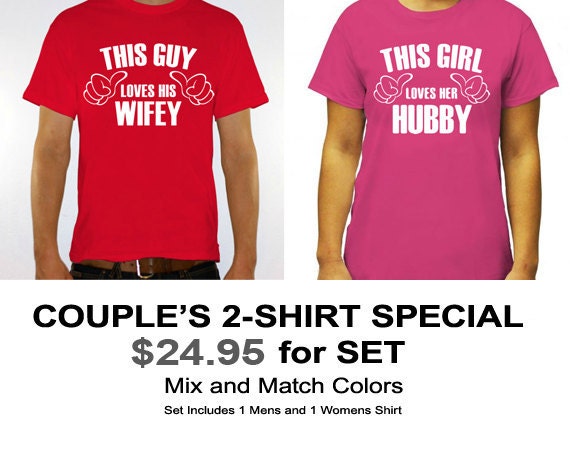 I was so excited to receive the
couple's two-shirt special
from Jonny Teez, which includes one women's shirt and one men's shirt. I loved the 'This Guy' and 'This Girl' sayings on the tees, and thought it would be a cute surprise for my husband. I asked for a size XL for Sacha, and then asked for a size S for myself. The t-shirts arrived individually packaged, neatly folded, with business cards on top.
When I saw the brightly colored shirts, I couldn't wait to try mine on, and to present the guy's shirt to my husband. I knew he'd get a big kick out of it! Sacha gave me a funny face when I presented him with the shirt, but the more he stared at it, the more it grew on him. I told him that I couldn't wait to see what it looked like on him, and asked him to model it for me.
Sach loves this shirt, and has enjoying having it to hang out in on the weekends!
...and this girl loves seeing her hubby in this fun shirt!
The men's shirt fits Sacha really well. It gives him all the room he needs in the shoulders, and is a comfy cotton, which washes and wears extremely well. The tee is a pre-shrunk cotton tee, with a seamless crew neck collar. The printing on the tee is silkscreen printed, and super durable... couldn't ask for a better quality than that. The men's tees are available in a variety of colors and sizes, starting with men's small, going up to size 2xl.
We've been married for six years, and best pals since 1998. Yeah- we love each other big time.
After Sacha modeled his shirt, I couldn't wait to model mine! Of course, I am happy to wear a t-shirt, but usually try to dress them up a bit. When I walked out the bedroom, dressed in my t-shirt from Jonny Teez, my husband just rolled his eyes at me and said, 'You would.'
Nothing wrong with styling this super cute t-shirt with boyfriend jeans, pointy flats, a puffy vest (hey- it's still winter, right?), and of course- my go to jewelry- my pearls.
Pink and girly, so fitting- and yes, this girl absolutely loves her hubby and wants everyone to know it!
I ditched the vest here, so you could see just the t-shirt on me...
...and of course, no apparel review on MBP is complete without these modeling shots!
The size small is a great fit for me. It's a little bit roomy, and has a little extra length, which is awesome. I love longer length shirts (because I have a short torso), and the room in the arms and the bust just gives me a little bit of room to move around in this shirt. It's perfect to style up like this- all cute and sassy for a fun night out at the movies, or an outing with the family. It's also a fantastic hang out shirt, for lounging in. It's so super comfy that I've already worn it three times, and haven't had it very long!
The women's t-shirt is also available in a variety of colors and sizes.
I love the cuteness factor of these t-shirts, and am so happy that we were able to review them as a set. When we see other couples wearing stuff like this, we usually joke or roll our eyes at them, but the truth is, it's really been fun for us to have these tees and wear them out together... and we haven't noticed anyone rolling their eyes at us, and if they do, we don't care!
Jonny Teez has so many fun t-shirt designs available for the whole family!
Check out a few of my favorites...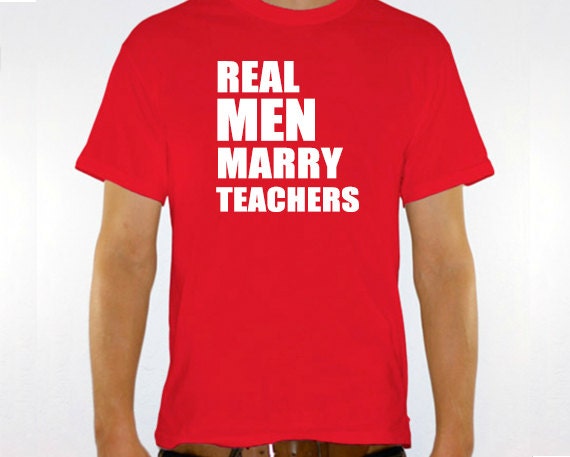 Real Men Marry Teachers Tee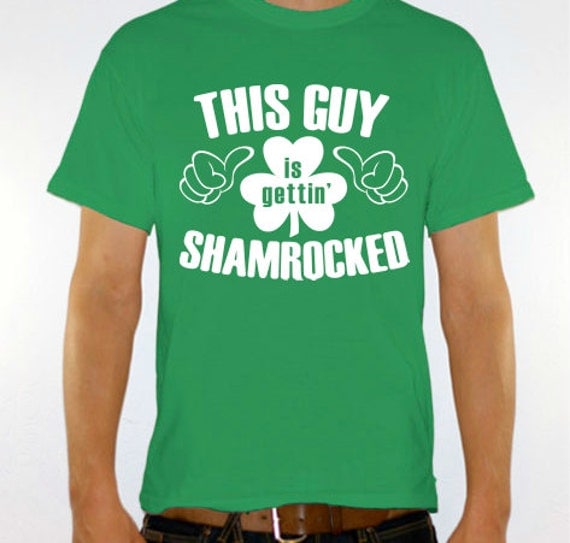 Perfect for the upcoming St. Patrick's Day holiday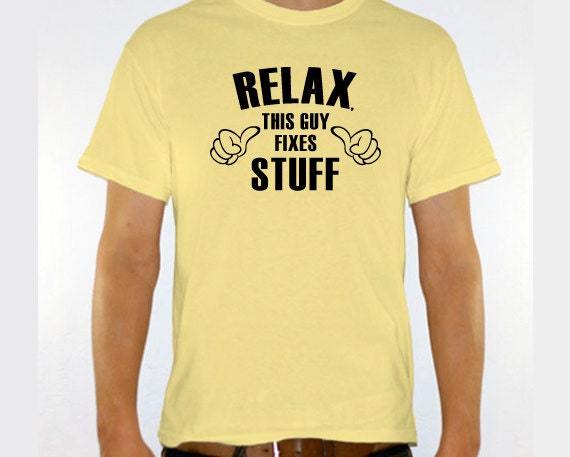 My hubby and his business partner need these- they have a home restoration business.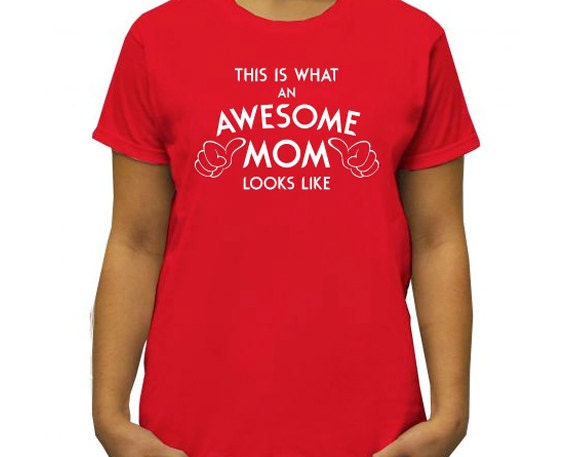 I may need this one, too!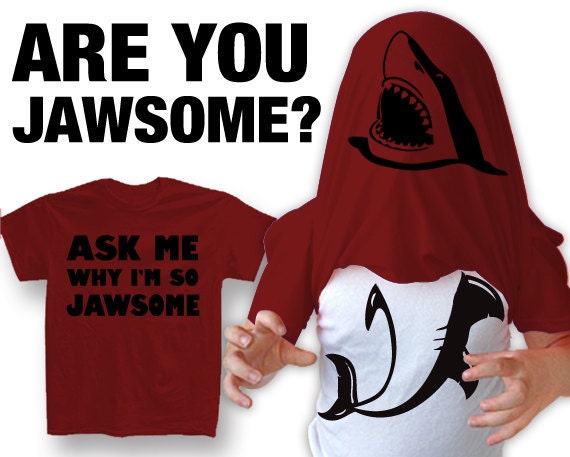 A must-have for boys this summer!
Not only does Jonny Teez have a wonderful selection of 'love' themed
shirts for Valentine's Day
, they'd also be wonderful for bachelor/bachelorette parties, showers, anniversaries, etc. I can't wait for hubby and I to wear these together on our next anniversary, and of course, we'll be wearing them on Valentine's Day, as well!

You can find all of these awesome t-shirts and many more over at
Jonny Teez
! If you can't find what you're looking for, Jonny and his team would love to hear your ideas, and work with you to create a custom listing! Jonny Teez is kindly offering MBP readers a 10% discount on all apparel. Just use the code
FEB10OFF
at checkout. You can also connect with
Jonny Teez on Etsy
,
Facebook
and
Twitter
. Don't miss out on the buy 3, get the 4th free offer!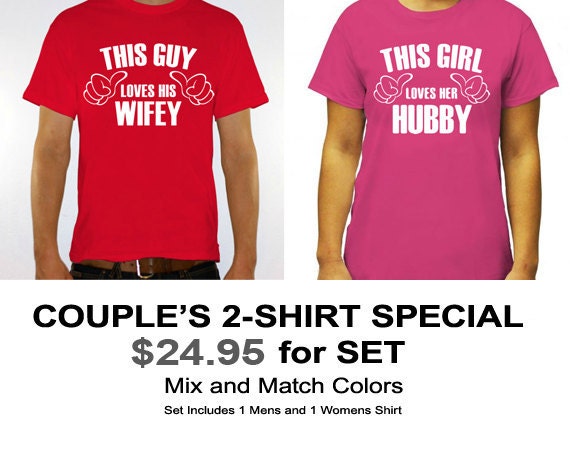 Just in time for Valentine's Day- one lucky MBP reader will win a couple's two shirt set, in their choice of colors. The set will be the same as the one we reviewed- 'This girl loves her hubby' and 'This guy loves his wifey.' Giveaway is open to US residents, 18 and older. Just use the Rafflecopter entry form below to enter for your chance to win!
Special thanks to Jonny over at Jonny Teez for allowing Sacha and I to review this fun couples t-shirt set, and for ofering one of the same to our readers for a special Valentine's Day giveaway!