If you're like me, you're probably looking to score some fantastic deals as you do your holiday shopping this season. I have made a dent in my shopping list for family and friends, thanks to Black Friday deals, but I have yet to purchase anything for my husband. He always wants new electronics, BluRays and the like for Christmas, and over the years, I have come to rely on Best Buy for presenting me with the best products and prices!
Best Buy
is truly the authority and top destination for all of your appliance and electronic product needs this holiday season, and always. They have such a wide assortment of the best brands at affordable prices, you'll love their selection!
Best Buy features more than 100 products that are sold only in Best Buy stores this holiday season.
Best Buy also offers a market-leading selection of the hottest labels, game consoles, smartphones, wearable tech, health and fitness gear, technology for the home, titles, and much more!
Ya know those guys and gals in the blue shirts in the Best Buy stores? The customer service team and Geek Squad agents are always standing by to assist Best Buy customers. Their knowledgable staff is well trained, helpful and impartial, so you can be sure they're providing you with good advice, so you can make an educated decision when it comes to your purchases. Plus, Best Buy gives their customers a low price guarantee, so customers are receiving the very best value.
Between the Best Buy store locations and their online store, there are tons of ways to play with, try out and experience the latest in technology. Being able to try something before you buy it gives you the ability to get a feel for the product. Best Buy's many options make it easier to keep up with ever-changing technology, too!
What will you find at Best Buy?
You'll be able to look at and play with a variety of mobile phone accessories, smartphones, tablets, computers, appliances, and so much more!
Ready To Shop? Check this Out!
Best Buy is sharing some very special coupon codes with MBP readers this season...
Best Buy carries a maket-leading selection of the hottest wearable technology, health and fitness gear and tech toys. To redeem coupon on bestbuy.com, enter code bloggers15off at check out.
Built to Rock. Designed to Roll. Bring powerful sound wherever life takes you with UE compact wireless speakers. To redeem coupon on bestbuy.com, enter code bloggers10off at check out.
Please note * these offers are valid 12/1/13 - 1/18/14.
Gifts for the Kids:
o Digital Barbie Makeover Kit
o Fisher Price Little People Apptivity Barnyard
· Gifts for Everyone:
o Misfit Shine
o Fitbit
o Jawbone Up
o Logitech Headphones & Speakers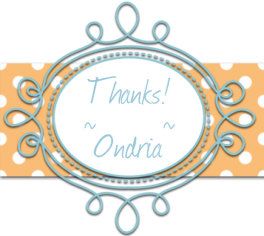 Disclosure: I have been compensated in the form of a Best Buy Gift Card for facilitating this post. All opinions are my own. Your experience may differ.