I love to make my home look beautiful, and for my personality and style to shine through. I don't have a large house, or a lot of room to do a lot of decorating, but I'd venture to say that if you took one look at the colors of our walls, and had a look at our furniture and accents, you'd say that our style was a mix of traditional and contemporary. As much as my husband and I have our own style for the way we outfit our home, our son has his own personality, as well- sweet, boyish and incredibly cheeky, with a little hint of adventure! When we re-dcorated his bedroom in a Dinsey CARS theme (his favorite movie of all time), he was thrilled, and little by little, I began looking for special CARS accents that would really add special touches to his room.

It was no surprise that B asked us for a Disney CARS themed birthday party, either. I had a lot of fun connecting with different people who are so skilled at crafting beautifully handmade themed items. One of those wonderful folks I was able to connect to and work with for B's birthday, was Teresa Nighelli. Teresa is a wife and mother, who has spent years working in education and social services- two career fields that truly allow one to help others. Teresa's husband encouraged her to share her craft creations with the world, so she decided to open up a shop on Etsy to do so. I'm glad she did, because that's where I found the most adorable photo frame I have ever seen!
Teresa and I connected, and I have got to tell you, she is the sweetest, most wonderful lady you'll ever meet! Chatting with Teresa, even by e-mail or an Etsy Convo, is like chatting with a friend. I told Teresa what we planned to do for B's birthday, and she loved the idea, and offered to create a special gift of a
personalized Disney CARS themed photo frame
, just for B. Teresa got to work in no time, and when her masterpiece was finished, she wrapped it up and shipped it off to our house.
Our package from Teresa at Forever After Finds- loved the tissue paper!
Underneath the layers of tissue paper, I found the frame, protected by bubble wrap, a handwritten note, and what looked like an additional envelope.
Teresa's sweet note thanked me for the opportunity to be featured on MBP, and let me kow that she included something extra special for the birthday boy- a special card! I don't usually get weepy when I open up a review package, but this kind act completely touched my heart! Such a sweet thing to do for a little boy she's never even met!
Balian's surprise birthday card from Teresa, which we let him open on his birthday.
An adorable dinosaur card...
...with CARS stickers inside!!
Balian was thrilled to see all of his favorite CARS characters on a sheet of stickers, just for him to enjoy! He chose to wear one on his birthday shirt that day, and told me that he wanted to share the others with his friends at his party, so we put them with the party supplies for the following day's festivities. Onto the frame that Teresa made for B... Teresa designed a large, personalized wooden frame just for Balian!
Ta-da... isn't it wonderful? Look at those bright, smiling faces!
The frame is a black background, with a white and black checkered detail on the left side (hand painted!). The frame was decorated with wooden painted letters to spell out B's name, and then adorned with lots of lovable CARS characters. The embellishments are heavy, almost like chipboard pieces, so they're not really stickers, and they are really bound to the frame, so you don't have to worry about any of them falling off... they're not going anywhere! The photo area fits a 5x7 photo.
The back of the frame- you can choose to stand the frame up, or hang it up on the wall!
I decided to put B's birthday party invitation in the frame. It's too perfect, the way it just melds right in with the theme of the photo frame, has the CARS characters on it, and of course, my sweet son's face, plastered on a pit crew dude! I had a lot of fun talking to friends and family at B's birthday party about the frame. We had it out on display at my parents house during the party, and my mom thought it was the most adorable thing she'd ever seen. I knew she wanted to keep it, but alas, Balian wanted it for his room!
The frame's permanent home, in B's bedroom, where it fits right in!
We put the frame on top of Balian's dresser, which definitely dresses it up. Usually, there are a whole bunch of CARS on the dresser with it. This day, it was being visited by a puzzle train and the tinker toys.
I know that Balian will be on a CARS and PLANES kick for quite a while, so I don't envision this frame going into hiding anytime soon. I love the details of this frame. It so fits B, and it's a joy to watch him walk over to his dresser before bedtime, when we're picking out his jammies, and to hear him say, 'Look mommy, I'm a racing boy, and those are my CARS!' Not only are we displaying a memory we've already made with this frame, we're actually making new memories each and every day, because of this special frame, and because of Teresa's kindness!
Forever After Finds has lots of adorable gift options for you this holiday season and beyond. Check out a few of my favorite things from Forever After Finds...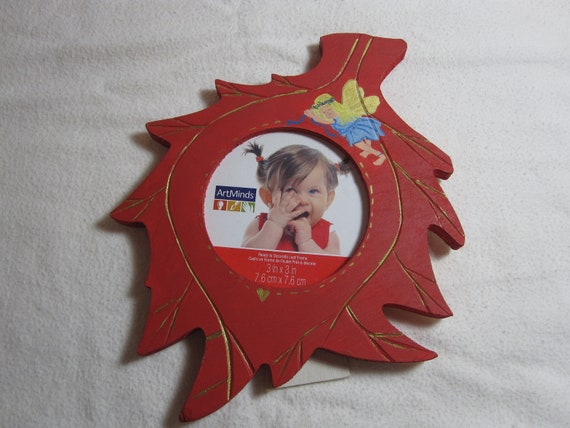 Sleeping Fairy Leaf Photo Frame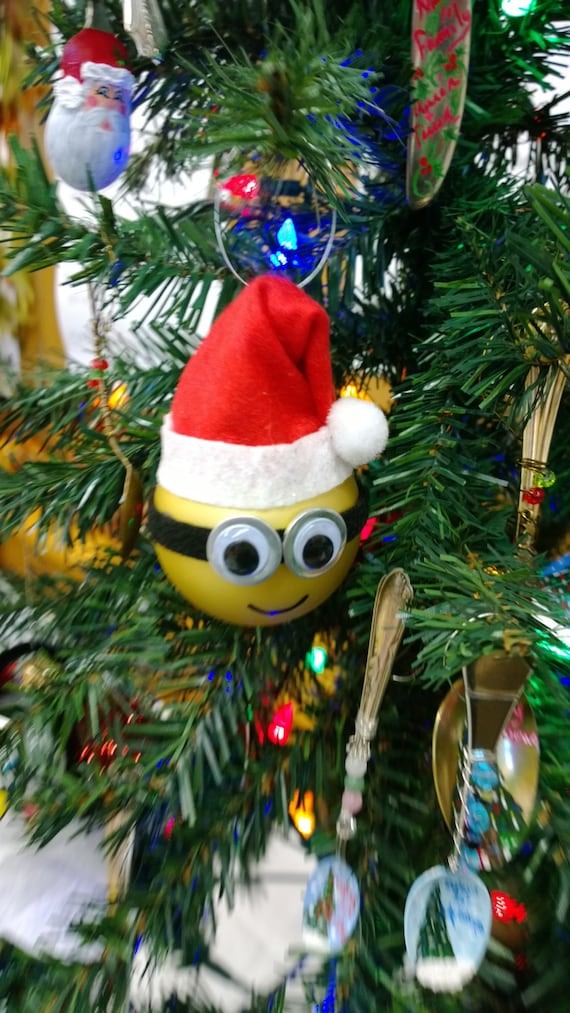 Santa Minion Ornament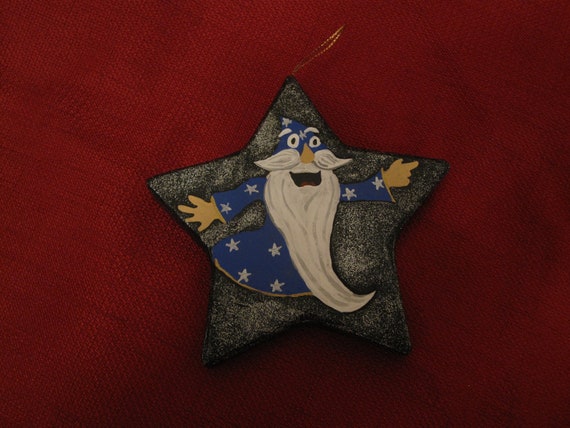 Blue Wizard Ornament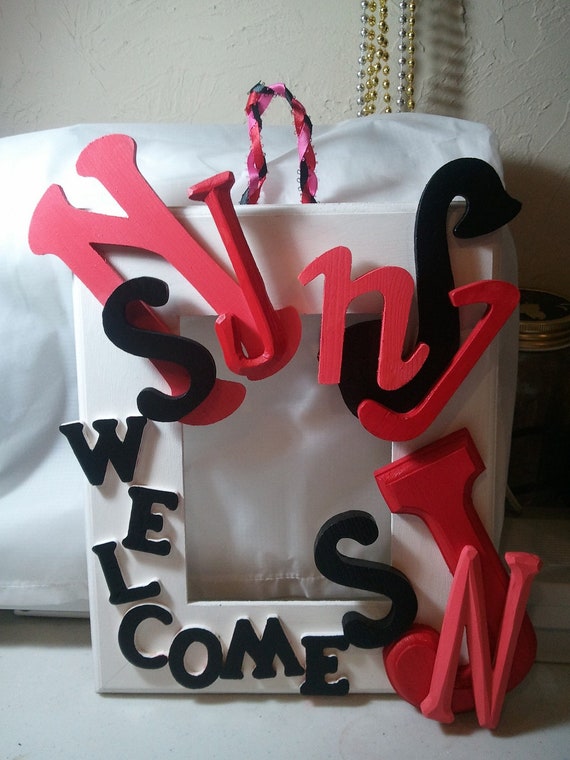 Personalized Family Initial Wreath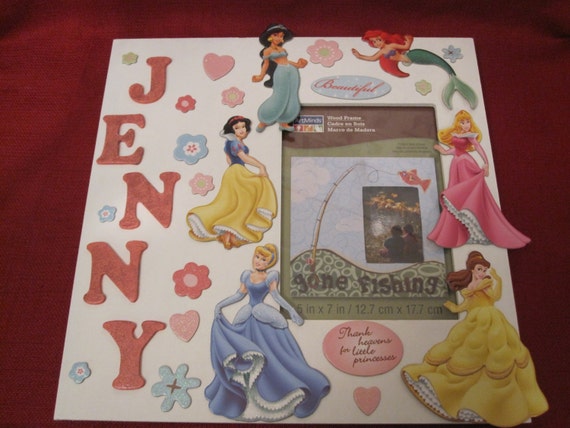 Custom Large Disney Princess Frame
We can't thank Teresa enough for taking the time to create such a special gift for Balian. The
personalized CARS picture frame
was a wonderful addition to his birthday party, and even more than that, it's a special gift that we'll treasure for years to come! It adds a special, personalized touch to Balian's room, and he loves to point it out to his visitors! If you're looking for a special gift for the holidays, do take a look through Forever After Finds, where you'll find beautiful handmade ornaments, frames and more that will become special treasures for your family, or whomever you choose to share them with!
Head on over to
Forever After Finds
to browse all of Teresa's wonderful creations! Questions for the artist? Feel free to leave Teresa a comment on this post, or reach out to her via an Etsy Convo.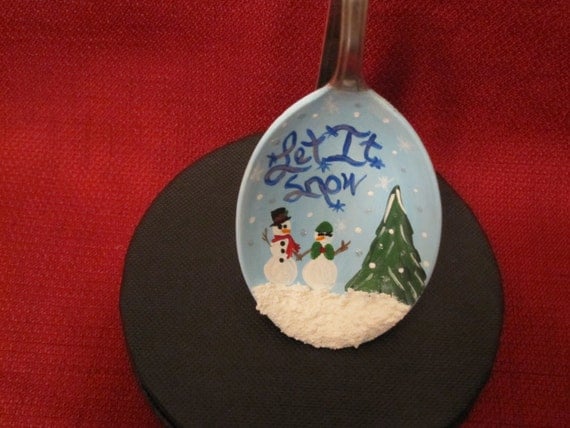 One lucky MBP reader will win a bent spoon ornament in an original Nativity, snowman or Santa design of the winners choice. Teresa will select the antique spoon which she will craft the ornament from. Just use the easy peasy Rafflecopter entry form below to enter for your chance to win! Giveaway is open to US residents, 18 and older.
Special thanks to Teresa of Forever After Finds for creating such a special gift for us to review and share about, and for offering this wonderful seasonal giveaway to our readers!