It's definitely getting cooler out there. I just spent the weekend in the mountains, and felt that chill in the air that signifies that fall is absolutely here to stay. I will definitely be taking advantage of this glorious weather with my son- walking, playing outside, etc, because the day will soon come where it will be too chilly to play outside, and we'll be enjoying our indoor surroundings for the rest of the fall and winter season.
I actually really enjoy spending time at home, especially during the cold months out of the year. My home has to be clean, organized, and really look like a space that I want to be in, in order for me to want to really settle in, though. Fortunately, one of the easiest ways to spruce up your living space, is to give a room a fresh coat of paint- whether it's to change the color and tone of the room, or to just freshen it up a nice, new coat of the same color. Changing the color of a room to suit your mood can really give your spirits a lift!
I love a freshly painted space, but to be honest- I don't like all of the work that's involved with painting a room. At first, a trip to the home improvement store seems exciting, but then there's moving all of your belongings, covering the floors, taping, the actual painting- priming, painting, and maybe needing to apply a second coat. I value my free time, because I get so little of it, and want to spend that time with my husband and son, doing things we enjoy. I don't want to spend that precious time cleaning, painting, and cleaning up the mess from painting!
Thankfully,
PaintZen
offers families the convenience of updating their home or apartment by having their talented team of professional painters come in and spruce up your space. PaintZen services Manhattan, The Bronx, Brooklyn, Queens, and sometimes Long Island, as well. Their low key, professional service allows busy individuals to book their painting appointment online. It's so easy! Just select the number of rooms or small rooms (like bathrooms, etc) that you'd like to have painted, select from additional options like paint the ceiling, paint the trim, and have PaintZen supply the paint. You'll immediately be given your price for the service, which tells you how long the job is expected to take, how many cans of paint will be needed, and includes labor, basic prep work, but does not include tax.
PaintZen is the perfect solution for families, busy parents, and those on a budget. In just one day, any room in your home, office or even commercial building, can be given a fresh, new look at a fresh price that won't break the bank!
When was the last time you painted a room in your home?
Is it time for a fresh new look?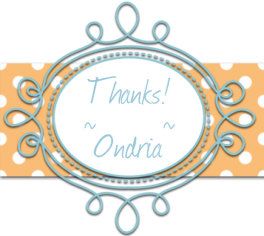 Disclosure: This is a sponsored post on behalf of Paintzen, written by me. All thoughts and opinions are my own. I have not personally reviewed this service.