One of my very favorite types of gifts to receive for a special occasion, or for no reason at all, is jewelry. I didn't really appreciate personalized jewelry until I became a mom. There's just something special about wearing a beautiful reminder of what makes life so meaningful. There is no person more precious to me than my son, and every piece of jewelry he has given me, or I have had crafted to remind me of his sweet personality and the day that he came into my life, is one that I treasure. I remember presenting my mom and my grandmother with personalized jewelry when I was a girl, and feeling so proud to see them wearing a pretty token of my affection.
Name Plate Depot proudly offers beautiful
personalized jewelry
gift options for your holiday gift giving needs this year! Each and every gift is made to order, and is handmade with great love and care by Name Plate Depot team. There are so many ways to fully customize a special piece of jewelry for someone you love this holiday season!
Our top three choices for gift giving this season from Name Plate Depot include...
Mothers Birthstone Necklace, $70.00
This gorgeous gift option features hand stamped, gold filled discs, with customization
options available, such as:
1. Personalization for hand stamped disc (front side only)e.g. Disc 1: Mary, Disc 2: John etc.
2. Month/color of birthstones by disc
3. Font Script (As shown) or Typewriter)
4. Font Letters darkened or not darkened (shown not darkened)
Initial Necklace with Pearl and Symbol Charms, $85.00
This classic and classy gift option allows both personalization and a bit of creativity.
Options include:
1. Your Initial on Disc e.g. Disc1-M, Disc2-G, etc.
2. Font Type - Allura (default), Monogram, Typewriter or Script
3. Choose Pearl (White-default, Pink or Cream) or Month/ Color of Gemstone (cost extra).
4. Charm Type - Anchor(default) (One Is Included in Price)
Family Circle Tree Mothers Hand Stamped Necklace, $95.00
A beautiful symbol of family togetherness, this gorgeous showpiece certainly makes a statement!
Options include:
1. Provide Names - anti clock wise - e.g. Roman, Gianna, Nicholas, Joseph (as in picture)
2. Provide symbol between the names e.g. dot, heart etc.
3. Select your metal for center tree charm -.925 Silver Tree Charm or Gold Over Silver
These gifts would be so special coming from children or grandchildren, or to a wife from her husband, showing appreciation and love for being a wonderful mom! Any mom would be proud to receive and wear any of the beautiful mothers jewelry selections from Name Plate Depot! One of my favorite things to do when giving a gift that is small in size, such as jewelry, is to wrap it, place it in a larger box, and wrap that one as well, and repeat this process two or three more times, to really throw the recipient off! Try it- it'll be really silly and fun!
Head on over to
Name Plate Depot
to browse all of their beautifull designed pieces of jewelry and to personalize a special gift for someone you cherish this holiday season! You can also connect with Name Plate Depot through their social media channels on
Facebook
,
Twitter
,
Pinterest
and
Google +
. Please note that the order deadline for Christmas delivery is December 1, 2013.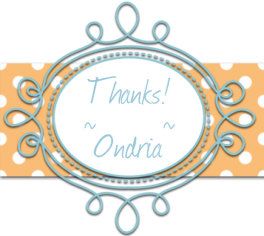 Disclosure: This is a sponsored post on behalf of Name Plate Depot, written by me. All thoughts and opinions expressed are my own.