With Halloween around the bend, we are making lots of preparations at our house! I have (tastefully) decked out the house with some of our spooky decorations, we have candy on the way, and B is freaking out with excitement, as we're seeing costumes and fun Halloween favors at every turn! And of course, Halloween is a great time to dress the kids up in cute tees, and outfits, sans costumes.

I was very happy to find an adorable collection of
personalized seasonal t-shirts for kids
and more at Spoiled Sweet Kids on Etsy. I connected with shop owner, Christen Parker, who is a multi-talented mom of four. Kudos to you, Christen- I have one kiddo and can barely keep up with him! Spoiled Sweet is a combined effort by Christen, her sister and their friend.
Spoiled Sweet
offers an array of children's apparel, bows, tutus, bow holders and much more! Christen feels truly blessed by God, recognizing her ability to craft, and we're excited that we had the chance to review her handiwork and creative notions!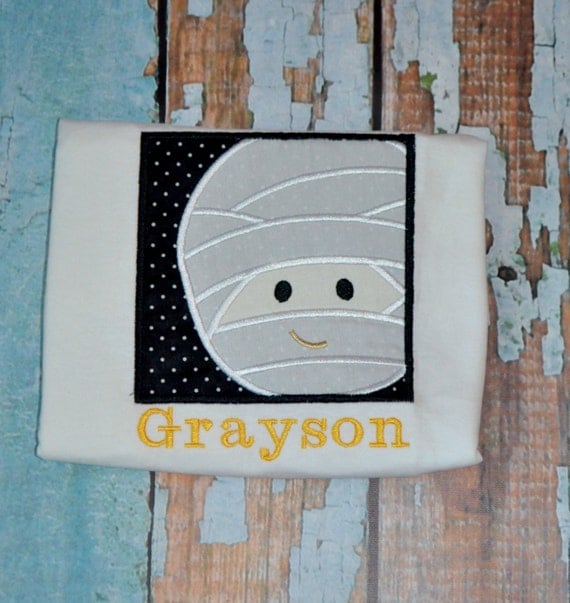 I fell in love with this cute design by Spoiled Sweet, and knew it would be a fantastic pick for Balian to sport during October. A lot of the t-shirts that I keep seeing in retail stores this season are sort of way too scary for my almost three-year-old to be wearing. He's growing up so fast that sometimes it's hard to remember that hey- he's only just two, and some of those spooky images are truly frightening for children. I love the Spoiled Sweet designs, because they're original and they're cute... nothing scary about them!
Look at our personalized Mummy Shirt for Boys!
I love seeing Balian's name on this super sweet t-shirt for boys! The t-shirt itself is a super soft, quality 100% cotton tee. We went with a short sleeved shirt, because it's still 85 degrees by late afternoon here in the Carolinas, and there's no telling how warm or cool it will be near Halloween. The great thing about short sleeved shirts, is that they can always be worn with a long sleeved shirt layered underneath.
Balian couldn't wait to wear this cute 'Mummy' t-shirt!
The t-shirt fits really well. Balian is tall, so we went with a 4T, which leaves a little room for him to grow into, room for layering, and will allow for any shrinking that may occur when it's washed and dried. The design features a tiny polkadot background, with a smiling mummy, and Balian's name embroidered underneath the applique.
'Hey mummy, I mean mommy, how do I look?'
Like any proud mommy, I think B looks totally adorable in this Halloween inspired appliqued tee. I can't wait for him to wear this out and about, now that it's officially October and all of our sweet treats can come out of their storage bins. When all of the other little ghouls and boys are runing around, about to sugar crash in their spooky masks and creepy t-shirts, we'll be keeping our cool in this cute, classy and comfy shirt from Spoiled Sweet!
Spoiled Sweet has so many super adorable designs! Check out my top favorites...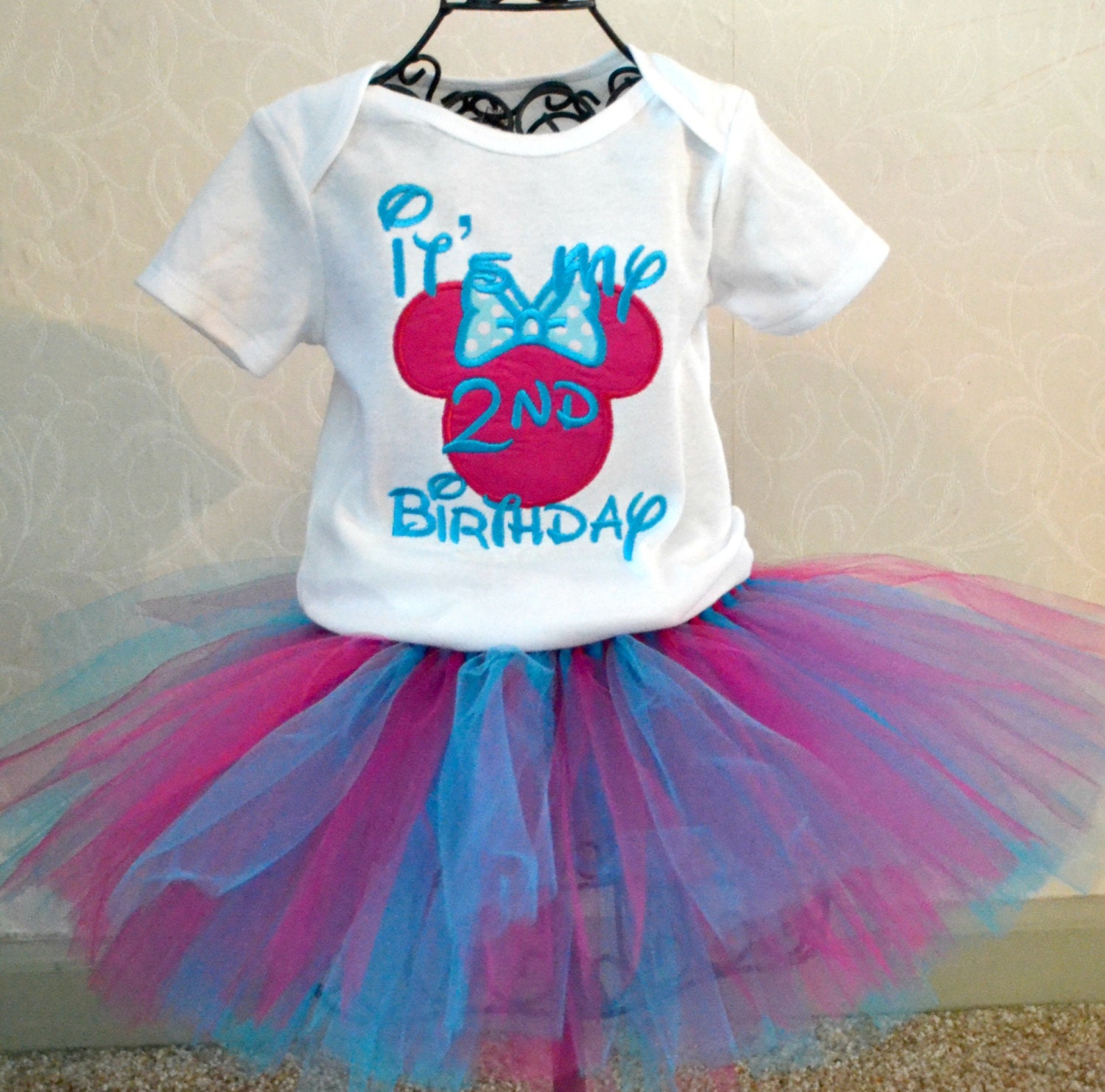 Mini Mouse Tutu Set
Big Brother Applique Shirt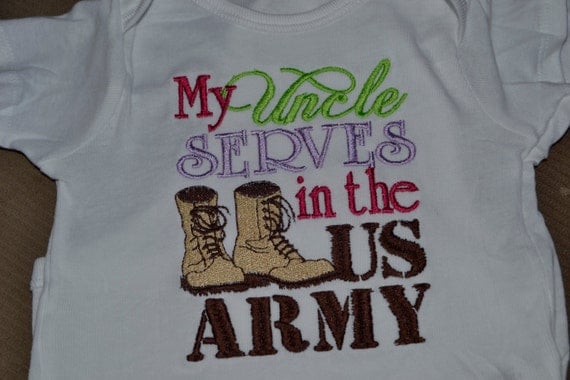 My Uncle Serves in the US Army Tee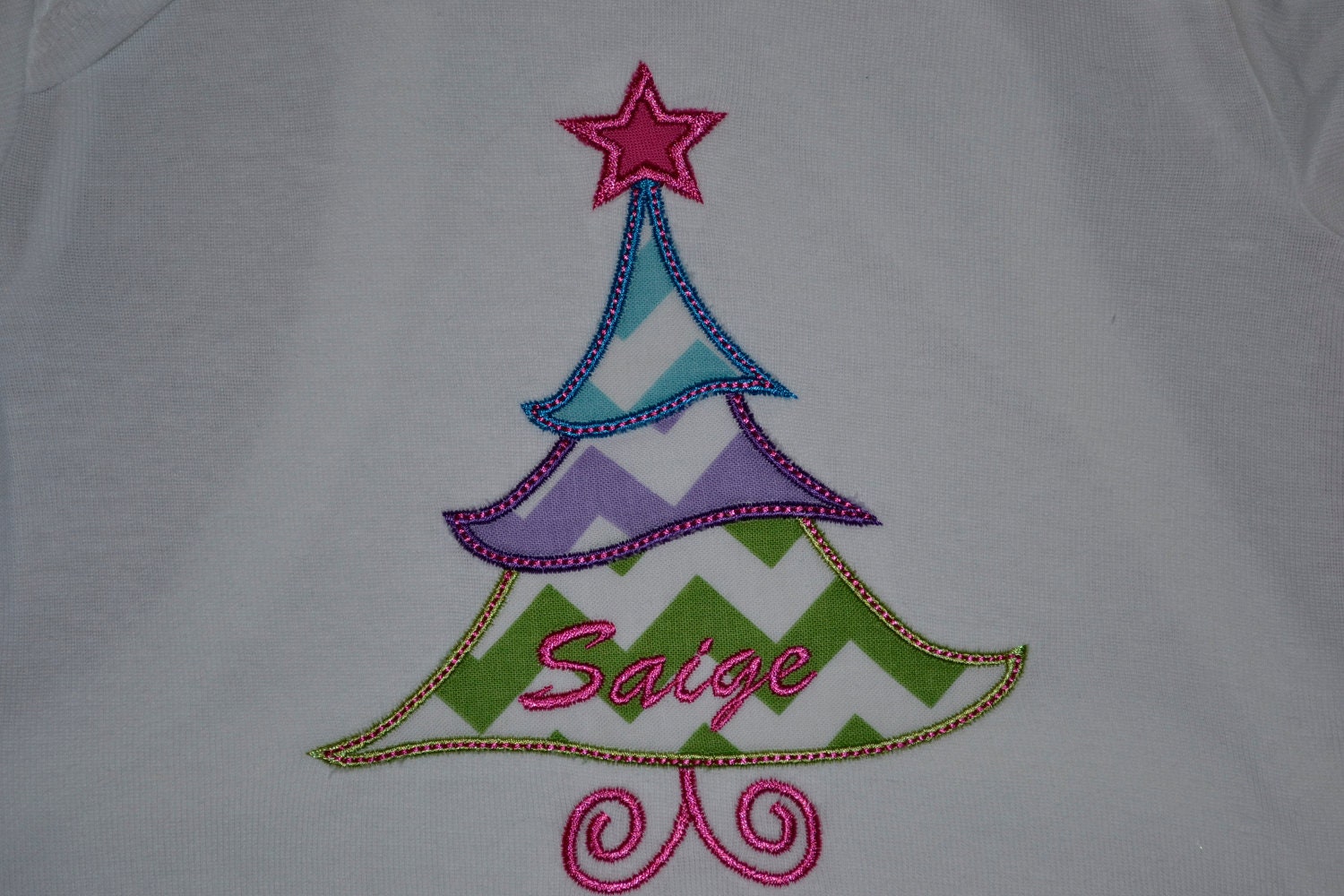 Chevron Christmas Tee
These t-shirts are durable, and wash and wear so well! I have a feeling that everyone is going to want a t-shirt just like the adorable
Mummy shirt
we received for Balian! Spoiled Sweet tees are lovely and sweet and perfect for special occasions, holidays or everyday wear! Surprise someone you love by presenting them with a personalized tee from Spoiled Sweet! Available sizes range from 3-6 mo up to a children's size 12. Long and short sleeves are available. You can customize the color of the name you'd like to personalize the shirt with, too!
Want It? Buy It!
Head on over to
Spoiled Sweet
to browse all of the designs available in the various categories listed in their Etsy shop. You can also connect with
Spoiled Sweet on Facebook
! Go ahead... spoil your child into sweetness!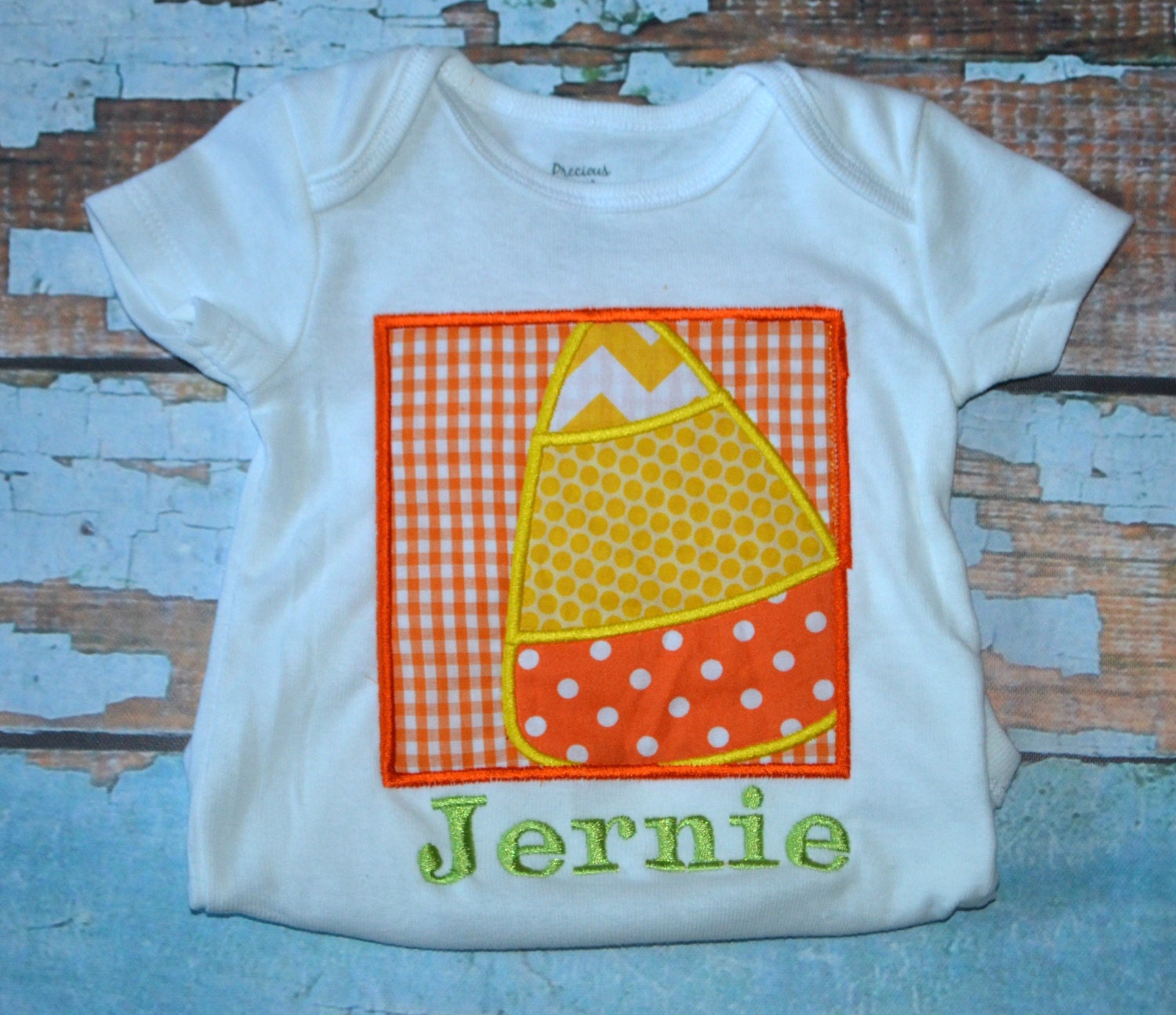 One lucky MBP reader will win their choice of Personalized T-Shirt from Spoiled Sweet! You can pick the perfect tee for that special little one in your life! Just use the simple Rafflecopter entry form below to enter to win! Giveaway is open to US residents, 18 and older.
Special thanks to Christen and the gals from Spoiled Sweet for sending along this super cute tee for Balian, and for offering this super sweet giveaway for our readers!