Being a new mom is tough, and even if you're a seasoned mom, having a new baby at home can definitely take a toll on the most awesome moms in the world. When I was a new mom, I remember hearing, 'What you'll want more than anything is to sleep! You'll give anything just to sleep for a few hours!' It's true, isn't it? New moms don't get much sleep, and when you add stress and worry to keeping up with having a new little one to love, you may wind up sleeping even less.
Pampers recently interviewed 9,000 moms about what they think is most important for a new baby. One of the most repeated replies was that there was an unmet need of having a diaper that provided superior dryness and protection overnight. So, Pampers incorporated this firsthand insight, as well as the brand's deep understanding of baby and baby's needs, to design a diaper that both mom and baby can count on for up to 12 hours of overnight protection. Imagine how much more sleep parents would get if they didn't have to change diapers in the middle of the night, mixed in between late night feedings, etc!
About Pampers
We already love and trust Pampers. It's the number one diaper used by hospitals, and it's what my own little man came home wearing from the hospital when he was a tiny baby. Pampers Swaddlers are super soft and absorbent, and they are now available through size 5! Perfect for growing babies, and for tired parents! The Pampers Cruisers are now even more absorbent than before, and offer the very best fit for babies who like to scoot around and play freely! We enjoyed many happy days at play with our baby in Pampers Cruisers!
Me, very excited to start jotting down ideas on how to give the gift of sleep to a deserving mom!
My Special Mission: To Give the Gift of Sleep
Thanks to Pampers, I was provided with a gift card, and two packages of Pampers diapers to go on a special mission and give back the gift of sleep to a deserving mom or family. I have to be honest, at first, I wasn't sure who I wanted to gift the gift of sleep to. There are a lot of outstanding moms in my community, but when I found out that a friend's sibling was expecting, and in need of a little extra help, I couldn't help but want to give them something special. I remember what it was like to be pregnant, and filled with anxiety. So, I hit the stores to pick up a few goodies to make up a little gift basket for these soon-to-be new parents.
I was able to make up a gift bag that included a swaddler, baby blanket, the Pampers Swaddlers, a baby food making set, a bottle drying rack set, some formula, and a Subway gift card. I chose subway, rather than a nice restaurant, because when my husband and I were new parents, we needed a quick meal, like yesterday!
Here are a few of the goodies I added to my gift pack for the sweet, soon-to-be mommy and daddy!
Our friends were hosting a baby shower for this young, expectant couple, which we were unable to attend, but we sent the gift for them to open at the shower. They were overwhelmed by our kindness, especially since they don't really even know us, but we felt that we didn't need to know them well to help out- we just wanted to brighten their day, and we definitely did that.
With the bit of money that was left from my mission gift card, I picked up some Pampers diaper packs and dropped them off at our local Pregnancy Support Center. I like to donate new items to them when I can, because I truly believe in offering help and support to moms who need a helping hand.
Want to Get to Know Pampers?
You can learn more about
Pampers
by visiting their website. You can also connect with Pampers through social media, by liking
Pampers on Facebook
and by following
Pampers on Twitter
.
Win a Pampers Prize Pack!
One lucky MBP reader will win a Pampers Prize Pack, which includes a Sleep Sheep Sound Machine, cozy blankets for Mom/Baby and a $50 gift card! What a wonderful prize! Just use the handy Rafflecopter entry form below to enter for your chance to win! Giveaway is open to US residents and ends at 11:59 pm on October 30, 2013.
Special thanks to Pampers and Double Duty Divas for allowing me to participate in this special mission and give the gift of sleep to some deserving moms in my community, as well as for offering this great giveaway for our readers!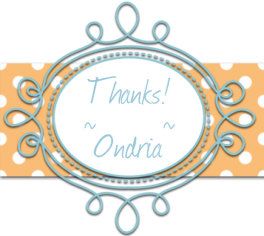 This review was made possible by
Double Duty Divas
and

Pampers

. I was provided the featured product free of charge to facilitate my review, but all opinions are 100% mine.