We are about to round out what I like to call 'birthday season' with my family. From July to mid October, we have a ton of family birthdays, all sort of piling on top of each other. I love birthdays, because I love celebrations and gift-giving. There isn't much greater joy for me, than to give a special gift to someone deserving. However, I sort of get tired of giving the same old gifts. A nice top or something for a grandmother, pretty retail store earrings for mom, gift cards to fashion stores for the teenage girls, and so on. To me, that gets old... and boring. I like to look for unique gifts, even perhaps with a story behind them.
In 1999, a group of people from around the world banded together and founded
NOVICA
, which aims to connect consumers with artisans from around the world and showcase their handmade products. Curating beautifully made pieces which include home decor, apparel, jewelry and more, NOVICA allows consumers from around the world to get to know the face and hands behind the products featured in the NOVICA collections. This way, folks know where the product they are about to purchase comes from. This allows people to wise up, stand up and say no to unfair labor conditions around the world.
This gorgeous scarf would add a pop of color to any ensemble!
NOVICA has just revamped their beautiful website, and they're put a big focus on happiness in doing so. Happy artists, happy customers, and NOVICA has proudly sent $46 million dollars to skilled artisans all over the world! NOVICA would love to be known as the global happiness company, and I am pleased to help them earn that title by sharing about them and their mission #handmade4life!
I couldn't wait to begin browsing some of the gorgeous items that are available through NOVICA.
NOVICA showcases some truly
unique gifts
, like photo frames,
jewelry for women
and men, gorgeous scarves, hand carved figures, wooden bowls and so much more! With the holidays coming upon us even more quickly than I am ready for, I am already keeping my eye out for the perfect Christmas gifts to give to my loved ones!
Gorgeous for fall and winter!
Beautiful side table fromThe Andes!
Melodious Music Painting from India
I have already found gifts that I could gift to every member of my family through NOVICA! Ilove knowing that each and every one of these items were made by hardworking, skilled hands from around the world, and that by making a NOVICA purchase, I am not only spreading fair labor and trade awareness, but am supporting these artists, and helping the global happiness company help even more men and women around the world.
To browse all of the beautiful handmade products that are showcased on the NOVICA website, head on over and click through the different categories. You can view similar items, and you can even Pin your favorites and save them for later or curate your very own collection for others to view. Go ahead and make a holiday wish list, or start your holiday shopping! To find out more about NOVICA, and connect with them even further, look for NOVICA on Facebook, Twitter and Pinterest! Help us spread the word about NOVICA, and together, we can help spread a little happiness around the world!
One lucky reader will win a $25.00 gift code to NOVICA! Just use the handy Rafflecopter entry form below to enter for your chance to win! Giveaway is open worldwide to those 18 and older. Giveaway ends October 20, 2013 at 11:59 pm, eastern time.
Special thanks to our friends at NOVICA for allowing us to spread the word about their wonderful mission, and for offering this wonderful giveaway to our readers!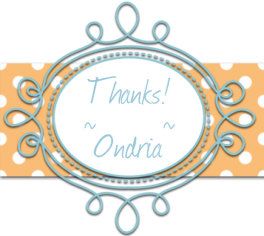 Disclosure: I have not personally reviewed any products from the NOVICA website. I was compensated with a NOVICA gift card for facilitating this post. All thoughts and opinions shared are my own.