When I was little, I loved to go out Trick-or-Treating with my sister, Britt. We would get all dressed up in our costumes (always handmade by our mom), and would grab our special pumpkin pails and head out into the neighborhood with our flashlights, and our parents right behind us. We couldn't wait to see what types of goodies we would wind up with when we got home from our Halloween night adventures, and dumped our treasures out onto the floor! I still love Halloween, and almost feel like I get to relive those special moments again, by celebrating Halloween with my own little one!
Balian, my almost three-year-old son, grows more and more excited for Halloween each year. He loved going out into our neighborhood last year and participating in the annual Halloween Parade, followed by Trick-or-Treating! This year, it'll be even more fun, because we have a new Halloween treat bag, thanks to our friend Becky Freeman, owner of
Be Free Designs
! Becky is a full-time wife, mom and working gal, but she loves to sew and create special products! Becky's hobby started back when she couldn't find a Christmas stocking that she liked for her firstborn, so she decided to create her own. The rest is history, and now the whole world can delight in Becky's creations!
I was very excited to connect with Becky, who was equally excited to connect with MBP! Becky offered to send us two of her adorable, handmade
Halloween Treat Bags
- one to review, and one to giveway! When the treat bags arrived, I was eager to show them to Balian and let him choose which one he wanted to use this year for Halloween. He quickly selected the black bag, which is crafted to look like a cute, spooky spider!
Our too cute spider Halloween Treat Bag from Be Free Designs...
The cute spider bag is made from felt, interfacing and ribbon- simple, yet clever! It has a square bottom, so it can easily stand on its own. The spider has two felt eyes (orange and yellow), a stitched mouth, and purple legs!
Me, holding the treat bag by the handle...
The Spider Treat Bag measures six inches tall, and the square bottom measures about eight inches wide. This bag is easy and comfortable to carry, and you'd better belive that there's a whole lot of room in it to tote treats around on All Hallows Eve! Balian has been having a blast grabbing this adorable bag and 'grocery shopping' with it, getting in a bit of practice time before Halloween rolls around! How cute is that?
Super cute decor, when not in use!
We have the Spider Treat Bag hanging on our pantry doorknob, as a sort of
decoration for Halloween
. I don't have my other Halloween goodies out yet, but this is definitely making me want to drag it all out and start putting it all up around the house. I love Halloween so much! It's just a lot of fun, and even more fun now that I have a little one.
Becky also very generously sent us a treat bag to give away... this adorable Ghost Treat Bag, also handmade by Becky! Just like the spider, it's made from felt, ribbon and interfacing. I love the white and black polka dot ribbon used for the handle!
Cutest little ghost face on the treat bag!
Here's a closer look at the Ghost Treat Bag, puffed out and hanging on my dresser knob!
Be Free Designs offers an entire collection of these cute Halloween Treat Bags for $13.50, each! Check out the other cute designs in this collection, plus other available items...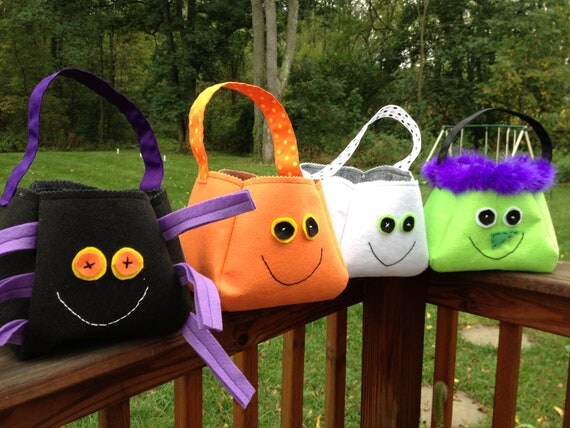 Spider, Pumpkin, Ghost or Witch- all cute as can be!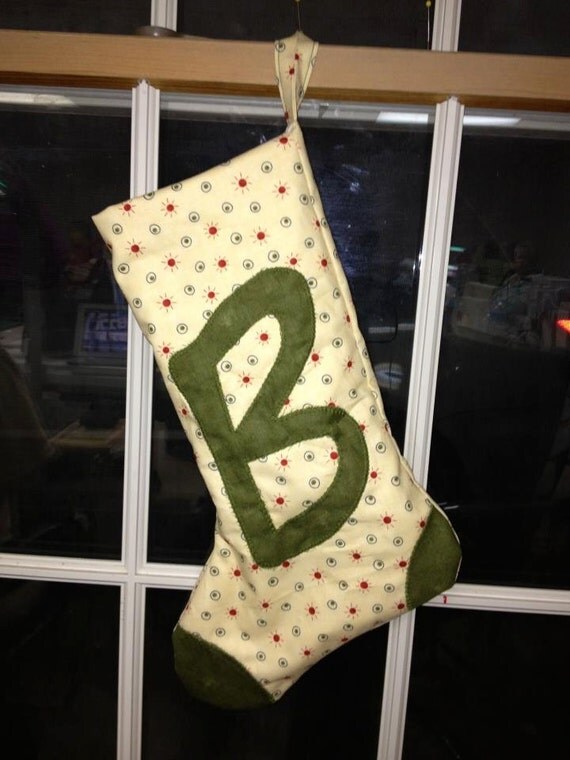 Monogramed Stocking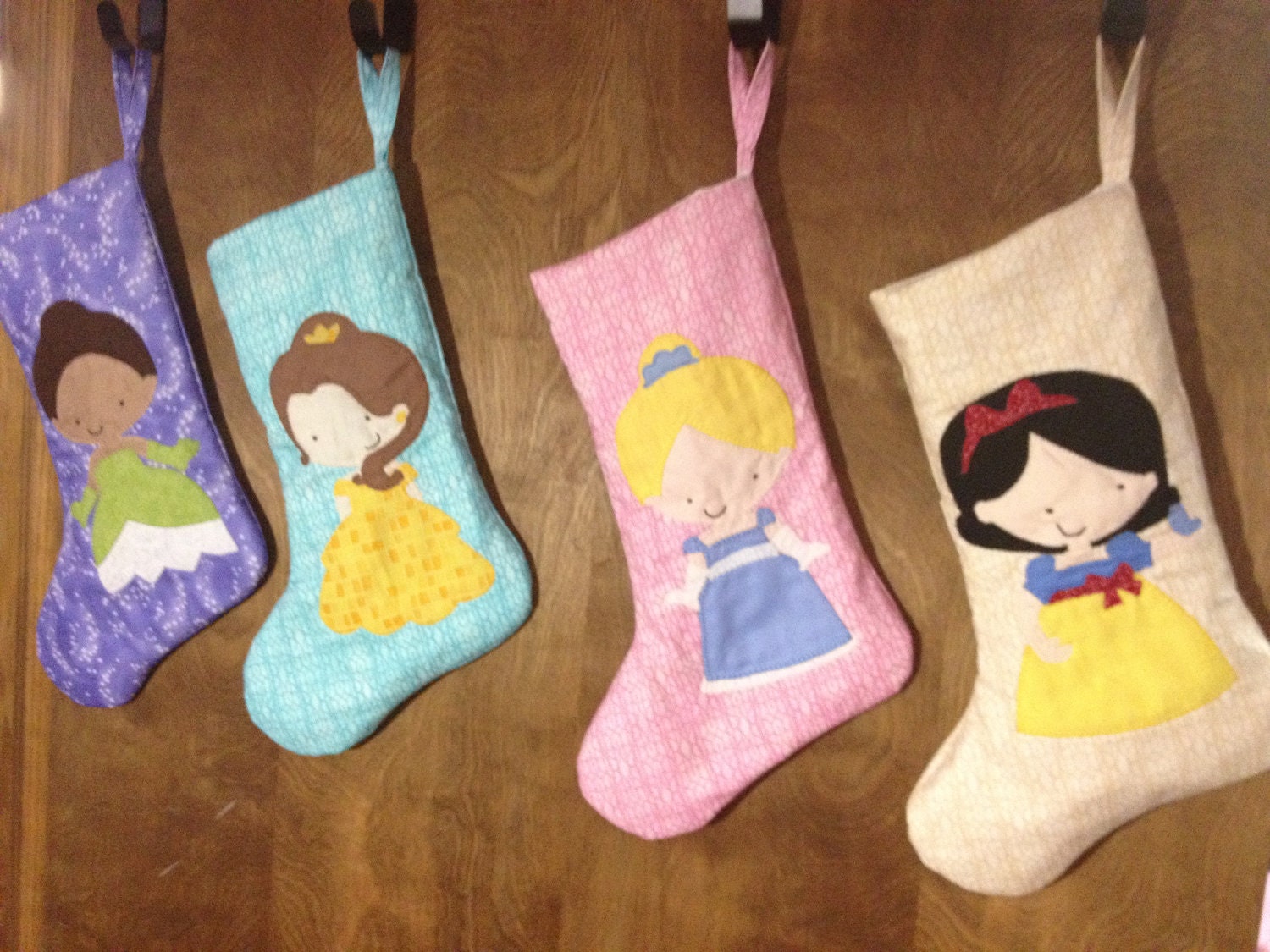 Disney Inspired Christmas Stocking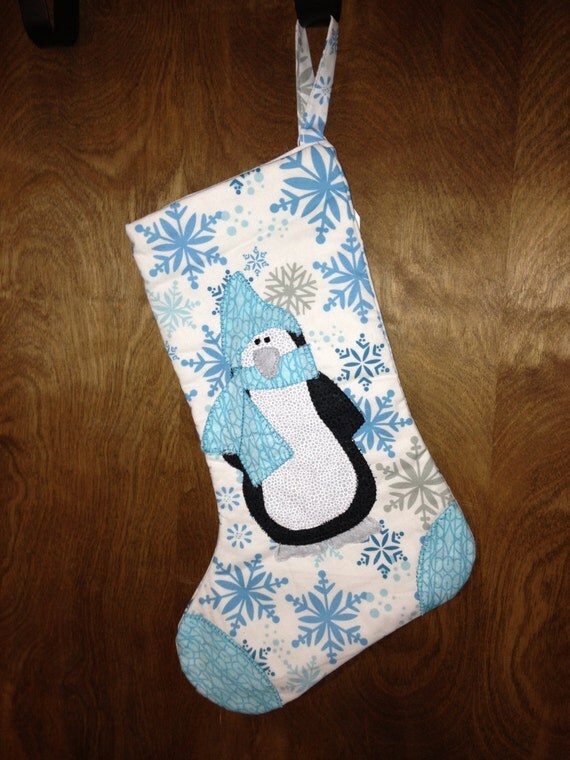 Penguin and Snowflake Stocking
Handmade items like these can be special keepsakes that are cherished and passed down to future generations! Becky's handiwork is impecable, and her designs are just adorable- a true must-see! If you're looking for a way to make your little one's Halloween special or for a unique treat holder for their Trick-or-Treating adventure this year, be sure to swing by Be Free Designs!
Head on over to
Be Free Designs
to browse all of the adorable Christmas stockings, aprons, treat bags and more! These fun handmade gifts will definitely put a smile on your face! Be Free Designs is also on
Facebook
,
Twitter
and
Pinterest
, and Becky would love to connect with you through any/all of those sites!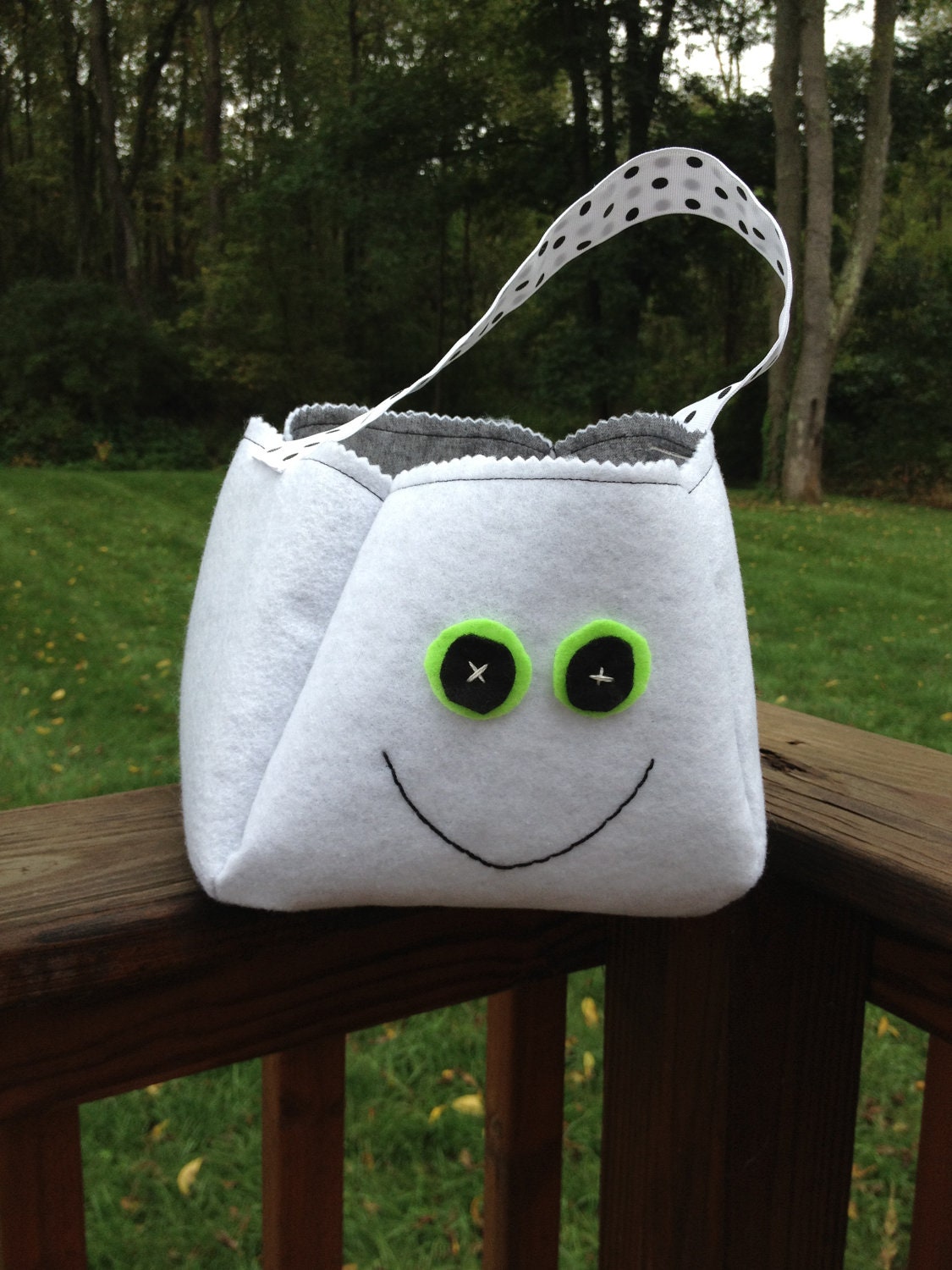 One lucky MBP reader will win their very own Ghost Treat Bag from Becky at Be Free Designs! Just use the Rafflecopter entry form below to enter for your chance to win! Giveaway is open to US residents, 18 and older!
Special thanks to Becky at Be Free Designs for allowing us to review her cute handmade designs this Halloween season, and for sponsoring this fun giveaway for our readers!