With the summer break here and lots of rain, we have been heading out to play every chance we've gotten (which haven't been many!). It's been a long wet summer in NC, but on those sun-shiny days, we're ready to hit the park for a little fun in the sun. One of Balian's favorite things to do at the park, is to swing in the little kids bucket swings. He used to hate swinging, but once he got used to the feeling, he loved it! I love watching him swing and have fun, but what I don't love, is the potential danger that lurks on the swing seat!
We were recently introduced to
Baby-BeeHaven
, a company which aims to make life easier for moms and dads, by offering them helpful products for everyday life. Baby-BeeHaven was founded by Queen Bee, Heather Prattas, who was a new mom at the time, and was in search of the best handy helping products on the market. As she searched high and low for products that would make her life easier, she was left feeling dissatisfied with the selection, and sought to design her own products that she could use, and share with her friends. Heather designed the initial See 'n Store with Media Holder product, and launched the Baby-BeeHaven product line. Today, the line includes five amazing products that are making parents everywhere breathe a little easier as they go about their daily routine.
The Baby-BeeHaven Swingin' Smart Cover
We were blessed to be able to work with the awesome folks at BabyBee-Haven, and sent their wonderful Swingin' Smart Cover for review. The Swingin' Smart Cover comes in an adorable carry pouch, which you can actually swing over your shoulder to carry with you while you're on your way to the playground! Moms and dads need hands free as much as possible, when toting their little ones around!
The
Swingin' Seat Cover
works just like a portable seat cover for a haighchair or shopping cart. It has easy to secure Velcro sides for closure, and an adorable reversable pattern! I love the cute little flowers and bees! To use the swing cover, simply take it out of the pouch, and slide it into the bucket swing seat. Adjust it to fit, and secure the sides with the Velcro, around the swing chains. Once the cover is completely secure, you can sit your little one into the seat.
Adorable pattern with buzzy bees...
As your child swings, you'll notice that there are no exposed areas of the actual seat touching your child. I was so pleased that Balian's clothing wasn't rubbing against the seat (sometimes the rubber leaves black marks on clothing, which are nearly impossible to get out!). The seat was not only covered on the inside, but the outside of the seat near the top, was also covered. So, as your baby or toddler reaches to touch the seat, they will only be able to touch the cover. The front of the swing cover also includes a toy attachment feature, which makes it easy to add your child's favorite toy to the swing for playtime!
Check out this video to see how easy the Swingin' Seat Cover is to use and how quickly it can be set up for use!
Perhaps my favorite feature of the Swingin' Seat Cover, is that it provides coverage for the swing chains. As much as I worry about germs from the playground equipment, I worry about little fingers becoming stuck or pinched in the chains of the swing! I hate to see my child (or any children, for that matter) incurr little ouchies while they play, so this protective measure helps me to relax when Balian reaches up to hold onto the chains.
The Swingin' Seat Cover- easy to put on, in less than two minutes...
Cushy and cozy, offers padding and protection between the swing seat and little ones.
The
swing cover
is wonderful to protect my child from germs, piches, and it also serves as a buffer between his skin or clothing and a hot or cold seat. We have to be extra careful during the hot summer months when we use playground equipment that traps heat. I can put the swing cover over the hot rubber seat, and not worry about my son's skin being burned.
The Swingin' Seat Cover keeps B's skin from being burned, keeps him comfortable, and keeps his little hands free from touching the actual swing.
It may sound extreme, but I toss our Swingin' Seat Cover into the washing machine after each use. It washes well, and though I could also tumble dry the cover on low, I usually hang it upside down in my laundry room, to let it dry. After it's been cleaned, it's ready to go back into the pouch and back to the playground for another round of fun!
I love being the smart mom on the playground, and have been raving about the Baby-BeeHaven Swingin' Seat Cover to my mommy friends. They've all been rather impressed by this clever, multi-functional protective cover, and it's easy to see why! Don't take another trip to the playground without arming yourself with the must-have Swingin' Seat Cover!
Check out some of Baby-BeeHaven's other wonderful products for smart moms and dads!
See'n Store Stroller Organizer
Cush'n Go Seat Cover
Dream Feeder
We can't wait to see what our friends at Baby-BeeHaven come up with next! Their innovative products are giving us peace of mind, as we watch our son enjoy playtime, and as we go about our daily activities. We're proud to give the Baby-BeeHaven's Swingin' Seat Cover the MBP Mommy Seal of Approval! This is definitely a wonderful gift idea for new moms, and one that they'll thank you for, again and again!
Want It? Buy It!
You can find all of the above mentioned products and more at the
BabyBee-Haven
website! 'Bee' sure to take a look around at all of the neat ideas that have come from the creative minds at BBH, and don't forget to check back often!
Baby-BeeHaven is social and would love to connect with you on...
Facebook
Pinterest
YouTube
Special thanks to our friends at Baby-BeeHaven for allowing us to review and share about their wonderful product!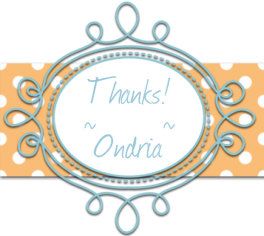 *Disclaimer- This post was originally intended to be published several months ago. As many of you know, we had a crazy year, losing my uncle quite suddenly, and most recently, my dad being hospitalized for several days in the begining of July. Needless to say, this review was lost in the shuffle of my many projects, unintentionally. I sincerely apologize to the wonderful team at Baby-BeeHaven for my oversight. The content of this post has been updated so that the information and photos are current. We love this company and have enjoyed our experience with their product.