How many times have you held your baby or a friend or loved one's baby in your arms and just burst out into uncontrollable laughter? Never? You're kidding! Okay, truth be told, neither have I, unless the baby has done something silly like break baby wind. Oh, come on- you know you'd laugh at that!
I think that babies are all kinds of sweet and adorable, as they are meant to be, but every now and then, new moms and dads and their loved ones could use a really good laugh in between midnight feedings and running on thirty minutes of uninterrupted sleep. If you've ever needed a good chuckle, this is for you...
We were recently introduced to Mustachifier, the Original Mustache Pacifier. Yes, you read that correctly- a pacifier and hilariously adorable baby mustache in one! The
Mustachifier
was created by FCTRY, a small, family-owned product design company in Brooklyn, NY. It took a few years for the idea for Mustachifier to come to fruition, but in 2012, the first Mustachifier hit the market, and these folks have fulfilled their dream of putting mustaches on babies and making people everywhere smile, and even 'LOL.'
We were sent The Gentleman from Mustachifier...
Even though my 'baby' is a two-year-old big boy, and way beyond needing a pacifier, he did use one for a very long time, and the Mustachifier would have been a welcome product among all of the new baby stuff we had after B arrived. I couldn't wait to see the Mustachifier in person, and to see what it looked like when 'worn.'
Out of the package, The Gentleman
Sanitary cap and cover...
The Gentleman by Mustachifier was very nicely packaged, and I was pleased to see that it also included a sanitation cap/cover, which clicked right onto the pacifier. I can't tell you how many times Balian's pacifiers wound up gross and nasty, because they fell out of the diaper bag, onto the floor while we were out somewhere. I usually just tossed them, because even the sanitizer at home wasn't going to get them clean enough to let me allow my baby to have that thing back!
Okay, so remember- Balain isn't a baby anymore, but he was a good sport (always willing to be mommy's special helper), and said he would model The Gentleman for me. Drum roll, please...
Ta-da! So very silly!
I love the idea behind this
unique baby gift
! I cannot wait to *clean this* and then put it away. We plan to have another baby within the next year and a half or so, and if we have a little boy, he'll definitely be sporting The Gentleman! I cannot wait to surprise friends who have new baby boys with this silly gift that will make them smile!
Mustachifier is also available in the following styles...
The Cowboy
The Ladies Man
You can head on over to
Mustachifier
to see more hilarious photos of folks loving their babies wearing these mustaches, and to get your hands on some Mustachifiers of your own! Mustachifier is social and would love to connect with you through their social network profiles:
Special thanks to Mustachifer for allowing us to review one of their hilarious creations!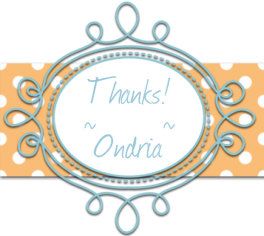 Disclosure: MBP received a product to review, as well as compensation for sharing about this product. All thoughts and opinions are my own.