I have a mommy confession for you guys. I used to love doing the dishes, but now that I have a family to care for, the dishes sometimes get the shaft- i.e. get left in the sink overnight, letting all of that gooey, sticky, crusty leftover goodness from our meals sit there and harden. I never used to let dishes sit in the sink like that, but after I became a mom, my husband urged me to let some of my neurotic cleanliness clutches go, and babe, the dishes were among the first chores to suffer.
Sometimes, when it's a good day, I get the dishes right into the dishwasher. I'm not a big fan of having to rinse a bunch of dishes before they go into the dishwasher. I might as well wash them by hand! I've gone back to washing a lot of things by hand, though, because my dishes just haven't been coming out of the dishwasher clean. You know what I'm talking about- junk stuck inside the glass cups and tumblers, food still stuck in between the prongs on the forks, sauce still caked on baking dishes, etc.
For example, my son's lunch plate...
...and our pizza cutter, caked with sauce and cheese!
I was recently given the opportunity to try the new
Cascade Platinum
Dishwasher Packs. I was sent a pack of 14 packs, and was pretty skeptical as to whether or not they would really get my dishes clean. We stopped using the little packs a long time ago, because they left colored residues on our plates, which was hard to get off. We switched to powdered detergent, which I've also been unhappy with. It never gets the dishes truly clean- leaving a film, stuck on food, and sometimes, an unpleasant odor! I was fed up with having to re-run the dishwasher or re-wash dishes by hand, so I was definitely willing to give the new Cascade Platinum packs a try!
My bag was filled with these colorful beauties...
Tiny, yet powerful packs of dishwasher detergent and Dawn!
I'm ready to drop this baby into the dishwasher and let her work her magic on my dishes!
About Cascade Platinum Packs...
The Cascade Platinum Packs deliver a whole new level dishwashing power! These little packs combine a triple action recipe, designed to leave dishes and flatware sparkling clean! This new, powerful cleaning combo removes grease and 24 hour stuck on or dried food, and eliminates the need to soak, rinse or pre-wash dishes before putting them into the dishwasher. The cleansing formula is so powerful, that it not only gets the dishes clean, it works double time to get your dishwasher clean, too!
After my load ran through and the dishes cooled off, I was actually looking forward to checking out my clean dishes. Let's see how Cascade Platinum Packs worked on my dishes...
Just after a was cycle- plates, pans and gadgets look pretty clean, and so does my dishwasher!
Yay! Not a single spot or spec of anything gross on my dishes! Look how this plate shines!
I thought that getting the glasses and plates super clean was pretty impressive, and it only got better as I put more dishes away! I had loaded a pan into the dishwasher that had sticky honey ham sauce still in it, as well as a glass baker that had brownie bits dried to the sides and bottom, and a pot which had cheesy rice film all over the inside. Get ready to be amazed...
The brownie pan came out completely spotless! Not a single piece of crusty brownie left here!
The rice pot- it was so clean that I could see my reflection in it. No film or residue!
I can't tell you how much I love the Cascade Platinum Packs! I don't think I could ever go back to using the brand of dishwasher detergent I was using before (especially since it performed so poorly). Cascade Platinum Packs have wildly exceeded my expectations!
Cascade Platinum recently partnered with well known Top Chef judge Gail Simmons, who knows that now more than ever, folks eat with their eyes, and presentation really matters.

Check out this little video clip with Gail...


•
Gail recommends impressing with a Platinum Presentation:
"The easiest recipes pop with unexpected, gourmet presentations. Drizzle bright sauces on sparkling white plates or layer desserts in crystal-clean glassware. Keep your presentation sparkling with Cascade Platinum, which keeps dishes perfect for anytime entertaining and impromptu guests."
I couldn't agree more, Gail! Having clean, sparkling, fresh-smelling dishes is really important to me. I want to serve my family, friends and guests on clean plates, and in clean glasses that don't have a yucky old dishwater smell to them. The fresh lemon scent that is left behind after the washing occurs is so lovely! I also take a lot of photos of my food prep and finished meals for my blog posts, so having clean dishes that really shine, definitely make the food look even better!

Cascade My Platinum Contest

Cascade wants to spread the sparkle around, so they're offering the Cascade My Platinum Contest!

The Cascade "My Platinum" contest is a four-week Instagram contest encouraging fans to upload photos related to the weekly contest themes. Show off how sparkly Cascade makes all your pots, pan and plates!

•

Visit the contest page

for information on how to enter and submit images:

•

Each week, two contestants will be selected to receive a brand new Whirlpool dishwasher. Additionally, one lucky grand prize winner will receive a Platinum kitchen makeover!

To win, you must both register and upload a photo with the #MyPlatinum hashtag and tag @MyCascade. Participants that have not registered will be disqualified from winning.

Each week will have a 6-day entry period where Instagram users can enter the contest with their #MyPlatinum Photo. Cascade will choose two weekly winners and one final grand prize winner after the entry period has ended. Please be sure to include both the #MyPlatinum hashtag and tag @MyCascade in your entries to the contest!

•

Week 1: My Platinum Plate (Entry Period: 6/3-6/9) Show us your best dish styled from the sparkling plate up! •

Week 2: My Platinum Bite (Entry Period: 6/10-6/16) Show us your best bite and most creative use of sparkling silverware! •

Week 3: My Platinum Clink (Entry: 6/17-6/23) Show us how you serve up creative concoctions in sparkling glasses. Cheers! •

Week 4: My Platinum Table (Entry Period: 6/24-6/30) Show us your sparkling tablescape for your most special celebrations! •

Grand Prize Winner (Entry: 6/3-6/30)

Don't forget to check Cascade out on

Facebook

&

Instagram

!




We're cheering you on (with sparkling clean champagne flutes in hand!)

Good luck!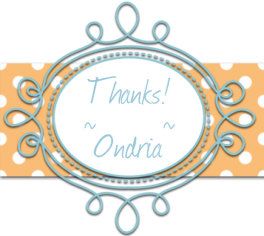 Disclosure: I participated in a campaign on behalf of Mom Central Consulting for Cascade. I received a product sample to facilitate my review and a promotional item as a thank you for participating.