One of our favorite nights of the week when my sister and I were growing up, was family game night. We loved gathering around the dining room table with our parents to play a board game, a round of cards, to to just be silly and invent our own games! I married a man who enjoys playing games, and so does his entire family, which can be both fun and intimidating. Family game nights got put on the back burner after the birth of our son, though, because he couldn't participate, being so small. Now that he's 2 1/2, however, Balian is at the right age to start introducing age-appropriate games.
We have enjoyed working with
ThinkFun
, the world's leader in games that sharpen people's skills and challenge their minds. ThinkFun games are truly addictive, and a lot of fun, but also build reasoning and creatve thinking skills through play. ThinkFun has a noble mission, which is to turn the craziest ides from engineers, mathematicians, etc into fun and simple games that everyone can enjoy. ThinkFun has games for toddlers, children, adults, and individuals with special needs, as well.
Our Hello Sunshine Game by ThinkFun has arrived!
We were able to review ThinkFun's Roll and Play game last year, which was really Balian's very first game, as a toddler. ThinkFun has just come out with a brand new game for wee ones, called Hello Sunshine, which is a hide and seek
learning game
.
Adorable plush sunshine- this would brighten any grumpy gus' day!
The Hello Sunshine game by ThinkFun is designed for ages 18 mo +.
The plush sunshine is bright and cheery, and the perfect size for little hands. Kids will have tons of fun following directions from the game cards, and placing the sunshine around the house.
How to play:
Pick a card
Hide Sunshine
Then, have fun finding sunshine together!
Brightly packaged, with clear directions on the back of the box.
As with any new activity, it took a while for Balian to grasp the hide and seek concept of the sunshine game, but once he got the hang of it, we were hiding and finding sunshine for what seemed like hours on end. Balian's favorite place to hide sunshine is on his own head. This game has really helped Balian start to understand following directions, and recognize the object being 'on top of,' 'next to,' 'underneath,' 'inside of,' etc.
Balian found Sunshine sitting in the chair, next to his pal 'Tigie.'
Here, Balian found Sunshine on top of the stove, and proceeded to show her how to microwave an ear of corn.
We have also 'found' sunshine hiding in Balian's bedroom fort, in Balian's favorite chair, in one of the toy cubbies, in the pantry, etc. Sunshine is so huggable- Balian loves to give her a squeeze and explore the house with her. I have even found Balian snuggling with Sunshine during his naps. Sunshine also sort of doubles as a teaching/learning tool for me, as I try my very best to explain the world around us to my son. He's very inquisitive, you know!
Told ya! There's Sunshine, brightening up Balian's fort! The sign says 'no girls allowed,' but Balian occasionally allows me to enter, and loves to find Sunshine in there!
Learning Skills Associated with Hello Sunshine include:
Language and vocabulary
Spatial skills
Gross motor skills
We love having this game in our house. It'll be a lot of fun to take it with us when we head off on our next family vacation. The directional cards store quickly and easily in a little pocket on the back side of the plush Sunshine, and has a Velcro closure. This way, the cards are always with Sunshine, and they don't get lost! As I begin to volunteer more and more at my church, working with little ones, who are around my own child's age, I am glad to have both Hello Sunshine and Roll & Play, which can add learning fun to activity time!
Along with these fun games that we've reviewed from ThinkFun, they also have lots of other wonderful games that I would encourage you to check out!
Zig-Zag Knot *Adults
Swish Junior * Ages 5+
Yackety Smack *Ages 6+
Chocolate Fix Mobile App
ThinkFun games are wonderful to stock up on! If you're anything like me and my family, we have a collection of games that are fun to play. We also love to give games as birthday presents and holiday gifts, and ThinkFun has a bunch of cool games that make people think, and that won't be found on the mass retailer's shelves. We give ThinkFun two thumbs up, and look forward to watching our ThinkFun games collection grow!
Want It? Buy It!
If you're ready to expand your collection of
games
and add a few from ThinkFun, head to their website and use the store locator to find a store near you that carries ThinkFun games. Be sure to browse all of the ThinkFun site, as there's a lot of info and special sections for parents, and teachers, too!
ThinkFun is incredibly social and would love to connect with you through
Facebook
,
Twitter
,
Pinterest
and
YouTube
!
Want It? Win It!
One lucky MBP reader will win their very own Hello Sunshine game from ThinkFun! Just use the Rafflecopter entry form below to enter to win! Giveaway is open to US residents, only.
Special thanks to our friends at ThinkFun for allowing us to experience this exciting new learning game and for offering this giveaway for our readers!
Good luck!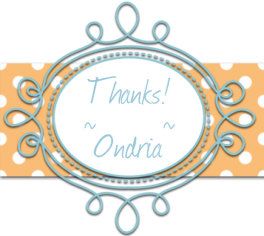 Disclosure: Other than the above mentioned products, which I received directly from this sponsor for review purposes, I was not compensated for facilitating this review. All opinions expressed are my own. Your experience may differ. Mommy's Block Party and its team members are not responsible for prize fulfillment or shipment- this is the understood responsibility of the giveaway sponsor.