Smart moms start thinking ahead to what on earth their kids are going to be wearing during the upcoming months. For me, as soon as we have just a few weeks to go before the season changes, I am tearing through my two-year-old's wardrobe, weeding out the pieces that no longer fit, and making lists of the things he will need for the new season. As I did my last winter closet sweep, I quickly realized that my toddler had little in his closet of drawers for warmer weather months. So, I started my search for well-made children's clothing to outfit my child with.
I recently came to know about Klever Kids, a wonderful line of
toddler and kids clothing
that both parents and children love. Emine Sandi, the brains behind Klever Kids, wanted to start kids clothing line, because she found great joy in shopping for and dressing her own little one. Emine cleverly came up with this adorable kids clothing line, with a 'big kid' look and feel, offering fun and unique pieces. Klever Kids brings fun and exciting twists to traditional, basic pieces, like pajamas, t-shirts and bottoms. At Klever Kids, fun meets functionality through these 100% Peruvian prima cotton pieces, which kids love to wear and parents love to purchase.
Balian, opening up his Klever Kids clothing package...
I was blessed to be able to work with the folks at Klever Kids for the very first time. I fell in love with the cute toddler designs as I browsed their clothing collections, and knew that the 100% Peruvian cotton would be a huge hit with my son. So, I selected a couple of styles for Balian, and within just a few days, he had his very own special package from Klever Kids!
Balian's cool new Klever Kids outfit- cotton tee, and cotton shorts...
I chose to review a couple of pieces from the
Klever Kids boys Surf Club Collection
. These pieces are all mix and match, with like colors and styles. I liked all of the shirts in the collection, but loved the elaborate, fun design on the boys short sleeved 'Paradise' t-shirt. It looked so good online, and I knew it would look even better in person.
The Boys Surf Club Collection 'Paradise' T-Shirt, in a 3T...
An up-close look at the cool design on Balian's new t-shirt from Klever Kids...
As I laid the Klever Kids t-shirt out on the table to snap a picture of it, I couldn't help but notice how creamy soft the fabric was. We're used to cotton- both my husband and son have to wear 100% cotton clothing, or they break out in a rash. Every piece of clothing that Balian owns is cotton, but this is no ordinary cotton shirt. The Peruvian cotton is a dream compared to the standard cotton we're used to. It almost feels silky against the skin, and seems even more absorbent and breathable that most of Balian's shirts. The apple green color is bright and handsome, and the screen printed design is a lot of fun to look at, with different graphics and images. Balian's favorite is the surfer dude in the wave- he can't wait to go 'surfing' at the beach this summer.
Boys Cotton Cargo Shorts...
To go along with the t-shirt, I chose a pair of cotton shorts for Balian. The cargo design is well-loved by my husband, so naturally, Balian loves cargo pockets, too, as they're the perfect place to hide things from mommy. The cargo shorts are deep, and have a Velcro closure, which is perfect for Balian, who still has trouble with actual buttons. The cargo shorts are as soft and creamy as the Klever Kids t-shirt! They feel all buttery, and I'd love to have a grown up pair of shorts that feel as nice as these toddler shorts do! The shorts also feature a drawstring, so we can adjust the fit, if and when we need to. I really liked the cobalt blue color, and decided to go with it, because Balian has a lot of green, khaki and navy bottoms. This color is very different from anything else in his dresser, and I thought it would be a bright, fun choice for summer.
Balian, modeling his new Klever Kids outfit...
Of course, as much as I loved these pieces for my son, I knew the true test would be to have him wear them. So, as soon as we had a blast of warmth come through in North Carolina, I handed him his new Klever Kids outfit, and he was excited to wear it. The pieces went onto my child without objection (which almost never happens), and after the pieces were situated on his body, Balian looked down at the design on the shirt, and then looked at me, and then patted his chest with both hands, which is what he does when he approves of something and wants you to be excited about it, too.
Here's what the outfit looks like from the back.
I love the longer length in the shorts for my long-legged boy!
Balian kept his Klever
Kids t-shirt
and shorts on all day, and didn't once ask to take them off. Balian played comfortably in his new outfit in the house, and we spent almost the entire day playing outside the day he first wore this outfit, and it really kept him comfortable through our mealtime, playing with sidewalk chalk, kicking balls around in the yard, playing in the sandbox, etc.
Indoor play in Balian's room...
On the move with a bucket full of sidewalk chalk...
Special outdoor lunch with mommy...
Special treat...
Balian's Klever Kids outfit had a very busy first day on the job, but it really held up well through the creating, eating, excavating, and rolling around in the grass. I can't wait for our vacation, because this will be an adorable, and comfortable outfit for Balian to wear while we're at the beach in late May.
Klever Kids has lots of beautifully designed pieces for boys and girls, 2-8. They even offer both boys and girls wardrobe builders, which are clothing sets with mix and match pieces, already put into a collection for you!
Check out a few of these other pieces that have caught my eye...
Boys Long Sleeved Cardigan (I love the shark!)
Boys Wardrobe Builder Set
Girls Short Sleeved T-Shirt
Girls Racer Tank Dress
Boys Lounge Set
Both my husband and I are thrilled to have found Klever Kids, and so happy to have had this experience. Balian loves these clothing pieces, and we love that he's happy and comfortable in them, not to mention the coolest dude on the block! These pieces are so well made and comfortable that we'd love to see some t-shirts made for Klever parents, too! We don't have to worry about the sizes being too snug- they're well-fitting, and we know these will last us through the entire summer season, and even the warm NC fall, as well!
Klever parents shop
Klever Kids
for boys and girls outfits, and so can you! Just head over to the Klever Kids website to take a look at their gorgeous collections of comfy kids clothing. Your kids will thank you for choosing soft comfy pieces from Klever Kids for them to wear when it's all hot and sticky out there this summer! Klever Kids is social, and would love to connect with you! Look for them, and like, follow, etc on
Facebook
,
Twitter
and
Pinterest
!
Special thanks to the folks at Klever Kids for allowing us to experience one of their truly comfy and unique outfits, and share about it with our readers. We can't wait to work with you all again!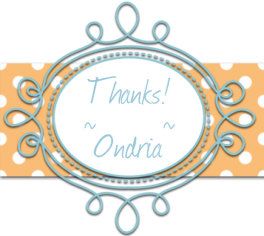 Disclosure: Other than the above mentioned products, which I received directly from this sponsor for review purposes, I was not compensated for facilitating this review. All opinions expressed are my own. Your experience may differ.