Sometimes I walk into my favorite home furnishing store and fall head over heels in love with their closet displays. Oh, how I wish we had large closets in our house! We live in an old Craftsman style bungalow, which we love, but it seriously lacks storage. For our family, which accumulates quite a lot of stuff, we need all of the storage solutions we can find.
I had the chance to work with
ClosetMaid
right before the holidays, and fell in love with the products they sent for me to review. Check out my last
ClosetMaid review
, here. I am so happy that I have had another opportunity to work with ClosetMaid, as they have just launched a new line of
ClosetMaid Closet Solution products
, available at Target! Our closets are small, and have zero built-in storage, so I was very excited to hear that ClosetMaid would be sending three of their new products, plus storage bins for our family to try out!
All of our pieces were boxed in heavy cardboard and well protected.
Fed Ex kindly dropped off three very large boxes from ClosetMaid, plus a smaller box, which contained our fabric storage bins to use with these new products. We received the new Shoe Organizer, Shelf Organizer and Floor Organizer in white.
Lots of pieces, but with easy to follow instructions...
My husband wanted to put all of the organizers together right away. He thought they'd be a great storage solution for his own closet, where everything was piled on the floor. So, piece by piece, he began putting the new storage units together. He's super handy, and reads directions very well, so it took very little time for him to put these together. When I reviewed the ClosetMaid storage bench before Christmas, I put that together by myself. If I can put their pieces together without help, anyone can do it!
Here's the floor organizer, starting to take shape...
Floor Organizer, all put together, and ready to store some stuff!

Features of the Floor Organizer

Fits in existing closets (3ft +)
Provides storage and organization for bulky items
Includes adjustable feet
Available for $49.99
Shelf Organizer, ready to go...

Features of the Shelf Organizer

Fits in existing closets (3ft +)
Provides add-on storage in existing closets
Works with wood or wire shelving
Available for $29.99
Little did my poor hubby know, I had different plans for these Closet Solutions pieces from ClosetMaid. I had been after my husband for months to please, please, please install some shelving in our son's closet, which is actually more of a built-in wardrobe than a closet. The wardrobe isn't big, but it has a lot of vertical storage space that we weren't taking advantage of. I was determined to get these new pieces into Balian's closet, so while Sacha finished putting the storage pieces together, I went into Balian's room and pulled everything out of his closet.
Here's what the inside of the wardrobe/closet in Balian's room looked like before...
My husband finally agreed that these new pieces would best work in B's closet, and give me additional storage and organization for his clothing, and other items that just didn't need to be shoved in drawers, under the bed, etc. So, we decided to use the Floor Organizer and the Shelf Organizer, stacked on top of each other to maximize the storage potential. ClosetMaid made it easy for us, by pre-drilling holes for this sort of stacking, and providing all of the pieces we needed to fasten these pieces together, making them secure, so the top piece can't fall off. After we got the pieces, which were ocmbined to make one until, into the wardrobe, I was ready to get B's room put back together!
Sacha, installing these new pieces in B's closet...
Here's what the full unit looks like...
The Floor Organizer is wonderful! It has two wide spaces for storage, and then three smaller spaces above it. We stacked the Shelf Organizer on top, which gave us two larger spaces on the bottom, and four small cubbies on the top. This was going to be perfect for storing all sorts of things!
Fabric Storage Bins from ClosetMaid
ClosetMaid also sent us a nice little collection of their fabric storage bins, which fold up, pop open, and slide right out of the shelves, just like drawers. They make great holders for smaller objects that can't necessarily be stacked. Some of the bins are clear front bins, so I can see directly into them. The others are fabric front bins, which keep things concealed and out of sight. Each bin has a little plastic holder with a tiny card, so I can write on them or label them if I need or want to. This feature is helpful to us, because we have grandparents who come to babysit and don't always know where to find the things they're looking for.
Smart way to store clothing when transitioning through sizes or different seasons...
Clear front bins are great for items like socks...
Starting to take shape with lots of storage space!
Once we put the Floor Organizer and the Shelf Organizer together, we realized that thanks to ClosetMaid, we were sort of able to create a custom storage unit that suited our needs. This was the perfect size for this space, and more than enough storage. We've been filling the bins with socks, big boy underpants, hats & gloves, and summer hats and sunglasses, and bathing suits. We've found a great way to organize Balian's shoes, store heavy sweaters and puffy vests for cooler days, and in the bottom bins, we've been storing clothing that is becoming too small on one side, and clothing that's just a bit too big, on the other. Finally, I feel like I know where everything is, and Balian can even go into his closet by himself and get his own shoes, socks, etc! Gotta love a great product that helps little ones learn to be independent! Since there's a top to the unit, it creates even more storage- a great place for me to store a few extra blankies, pillows, and our big craft bag!
Ah, organization... how I've missed you!
We also received the Shoe Organizer, which believe me, I need. However, our closets are so small that we couldn't get the ClosetMaid Shoe Organizer into my closet or my husband's closet without it hitting our clothes if we stood it up vertically, and there wasn't enough room to use it horizontally. I wasn't going to give up on it, though, because we truly need the storage! So, I found a great spot for it in our laundry room, which also doubles as my personal powder room. I stood it up vertically, and decided to use it to store extra beauty supplies, and even some extra linens, since we don't have a traditional linen closet in our house.
ClosetMaid Shoe Organizer, turned vertically and used as additional storage in our bathroom.
Ideally, I'd love to use this for shoes, and maybe after we clear a few things out of the laundry room, I can turn this piece horizontally, and store off-season shoes in it. I'd love to have a place to store my sandals when it's too cold to wear them, or a space for my workout shoes and gear! Really, this eight-square storage piece can hold just about anything that you can get into the spaces, and then there's also extra space on top.

Features of the ClosetMaid Shoe Organizer

Fits in existing closets (3ft +)
Neatly organizes 8-16 pairs of shoes
Includes adjustable feet
Available for $39.99
All of these pieces are currently available in white and retail for between $29.99 and $49.99 at Target stores, and online. An Espresso finish is available for these pieces, only at Target.com. The fabric bins are available in a variety of sizes, and come in colors like Mocha and Brown. The bins retail from $6.99 to $9.99.
We love our new
Closet Soultions
pieces from ClosetMaid. Now I know where everything is, and the things in Balian's closet are well organized, and in view (or out of sight, if I want them to be). Having this system in place in B's closet makes picking his outfits for the week ahead out a breeze, as well as putting his laundry away. I actually enjoy going into his closet now, because I know that I won't be attacked by an avalanche of falling 'stuff.' These pieces are strong, durable, and handsome, and if I needed to move them by myself, I could. My favorite feature is that these pieces are stackable, and can be used together, or separately!
Want It? Buy It!
If you're needing a few good Closet Solutions, check out these great products by
ClosetMai
d (and their other fabulous products, too!) at Target stores, and at
Target.com
. To learn more about ClosetMaid, visit their website. ClosetMaid is social and would love to connect with you, so be sure to like and follow on
Facebook
and
Twitter
!
Want It? Win It!
Thanks to the generosity of our friends at ClosetMaid, one very lucky MBP reader is going to win the mother of all closet storage giveaways! ClosetMaid is offering one winner their very own Closet Solutions Prize Pack, which includes: the ClosetMaid Shoe Organizer, Floor Organizer, Shelf Organizer (all pieces in white finish), and two of each type of new fabric bin: Small Fabric Bin, Fabric Bin with Window, and Deep Fabric Bin. Just use the Rafflecopter entry form below to enter for your chance to win. Giveaway open to US residents, only.
Special thanks to the folks at ClosetMaid for allowing us to experience the ease and functionality of these wonderful new Closet Solutions, and for offering them as a giveaway to our awesome readers!
Good luck!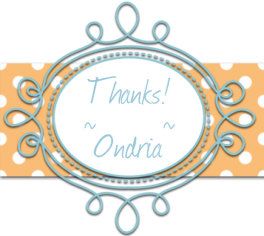 Disclosure: Other than the above mentioned products, which I received directly from this sponsor for review purposes, I was not compensated for facilitating this review. All opinions expressed are my own. Your experience may differ. Mommy's Block Party and its team members are not responsible for prize fulfillment or shipment- this is the understood responsibility of the giveaway sponsor.