When it comes to whipping up a fabulous dinner, I'm no magician. In fact, this task has only become more difficult since I got married and became a mother. Growing up, I was quite keen on casseroles. I loved casseroles as a main dish, or as a favorite side dish to compliment an entree. My mother prepared delicious casseroles to serve for breakfast, sometimes for lunch, and for dinner, as well. Casseroles sort of seemed like comfort food, and I have been missing them for the past five years that I have been married.
My husband isn't into casseroles as much as I am, and doesn't really like leftovers, either. Like many moms, I feel that casseroles are a great way to use up leftovers, and get a bit creative. Clever mommas know that serving up casseroles can save a lot of time and a lot of money. Think- make ahead meals and cutting down on wasted leftovers! I have recently grown tired of serving the same eight to ten meals that my husband primarily enjoys, and have been making casseroles more and more, asking him to please just try them.
Breakfast Casserole by Country Crock
The results have been wonderful! I have taken some of my husband's favorite foods, and turned them into delicious casseroles for us to enjoy whenever we please. One of our very favorite casseroles, especially during the summer months, when we have an abundance of fresh garden-grown zucchini or squash, is squash casserole. To put a little spin on the casserole, I switched out the butter with Country Crock. The casserole tasted just as wonderful, if not better than it always does!
Want to try it? Here's my recipe...
2 lbs of yellow squash, thinly sliced
1 medium yellow onion, chopped
2/3 cup mayonaise
1 Egg
2 Tbsp Country Crock, just melted
1 Tbsp sugar
1 1/2 Cups shredded cheddar cheese
Directions:
Heat up a bit of olive oil in a sautee pan over medium heat. Add the onions and squash, and sautee until tender.
In a mixing bowl, combine the mayonaise, egg, Country Crock, sugar and 1 cup of cheese. Put aside. One the veggies are tender, spoon them into a round baking dish, or casserole dish. Pour the wet ingredient mixture over the veggies, and mix until veggies are covered thoroughly. Add the remaining cheese to the top of the mixture. *A variation is to sprinkle breadcrumbs over the veggies. You can add as much extra cheese as you like.
Bake for 25 minutes in a 350 degree oven, or until cheese is melted and the casserole is bubbling.
We've had great luck with other casseroles, too- like...
Best Ever Brunch Bake Casserole
Potato Casserole
Chicken, Broccoli and Rice Casserole
Chicken Mac Casserole
Spaghetti Casserole
Sweet Pea Autumn Casserole by Country Crock
Calling All Country Crock Stars!
Right now, Country Crock has a fantastic
Country Crock Stars contest
going on! You can enter to win some fabulous prizes by sharing a photo of you with your favorite casserole, and sharing 100 words or less about how you demonstrate creativity and resourcefulness in the kitchen! Just head to their Facebook page, and enter away! You just might win some awesome cookware (who couldn't use that?) or $5,000 and a trip for two to New York City!
I'm heading over to enter the contest today, and hope that you'll do the same! Just one thing- don't enter with my squash casserole recie- that one's taken! Can't wait to hear about how you all get creative with your casseroles. Come on nifty, thrifty guys and gals... let's get cookin'!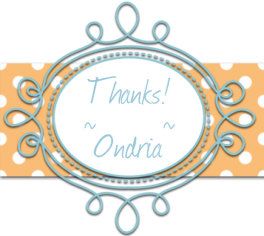 I was selected for this opportunity as a member of Clever Girls Collective, and the content and opinions expressed here are all my own.