One of my favorite 'me' items in my kitchen, is my Keurig brewer. Since I'm the only coffee drinker in my house, I have a mini brewer, and that works for me. I have a cute little 'beverage bar' in my kitchen, where I keep the Keurig, K-Cups, exta mugs, coffee and tea accessories, etc. I love my beverage bar, but it doesn't offer a lot of storage space, and unfortunately, K-Cups have to be stored in something! For a long time, I've been keeping them K-Cups in their coxes, in my pantry, or in glass canisters on my kitchen hutch, but they're never near the Keurig when I need them, and that's just sort of a pain.
A few weeks ago, I started to look for a
K-Cup holder
for my kitchen. Everything I came across looked bulky, or wasn't a sleek enough design for me. Eventually, I found YouCopia, a company that believes that our homes should work so that we can play when we're at home. Finally! YouCopia creates 'AH-HA!' products for the home, which are sleek in design, fully functional, can be easily stored and concealed, or left out in the open. The company was founded by father-daughter duo Mark and Lauren Greenwood in 2006. Mark has 30+ years experience as an inventor in various industries, and sought to change the trational 'spice rack.' Thus, their very first product, the Spice Stack, was born, and the team looked ahead to the future of great kitchen products!
I was given a choice of which
YouCopia
product I most wanted to try out in my kitchen, and though the Spice Stack sounded so appealing, I had a need to K-Cup storage solutions, so I requested the popular CoffeeStack.
Yay! My CoffeeStack from YouTopia has arrived!
The
CoffeeStack
is ingenious! I know that there are a lot of different K-Cup and coffee pod storage options, but truthfully, I haven't liked any of them that I've seen elsewhere. I have small storage spaces, and really need to try to take advantage of vertical space in my home. A round storage carousel would take up too much space, and would be oh, so tempting for my toddler to play with. K-Cups are too expensive to be wasted, so secure storage is important!
Can't wait to organize and store my K-Cups!
The CoffeeStack is specifically desiged to hold and organize 40 K-Cups! Wow- that's a lot of coffee! The CoffeeStack is less than six inches wide, so it's a great size to store in your cabinet! It features four holder drawers, which each have ten holes for holding the K-Cups. The drawers pull out, and fold down, so you can actually see your K-Cups, and select the flavor you want with great ease!
I loaded my CoffeeStack with two boxes of brand new K-Cups, and was surprised by how quickly I was able to just pop those right into their holes, lift the holder up, and slide it into the CoffeeStack for storage!
Here are my K-Cups, all settled in their spots, drawer down for selection.
Here, I'm gently lifting the drawer up...
...and now I'm sliding the drawer in, and my K-Cups are all ready to be stored until I need one!
I actually really like the way that my CoffeeStack looks sitting out, right there on top of my beverage bar for all to see! I enjoy having my K-Cups accessible for my guests. This way, if they'd like a cup of coffee, I can direct them to the CoffeeStack, and they can just select whichever flavor they'd like, and it's super easy! Plus, I sort of like showing off really neat products, and this one is definitely unique!
Here's what the CoffeeStack looks like on my beverage bar. Pretty nice, huh?
The sleek black and silver coloring of the CoffeeStack, compliments the black and silver appliances we have in our kitchen, and looks nice with our green accents. One of the best things about being able to leave the CoffeeStack out, is that even though my toddler can reach it, he doesn't quite understand that the drawers have to be pulled out (and I'm not going to show him how it works, either!), so (for now, at least) I know my K-Cups are safe from harm!
Features of the YouCopia CoffeStack
Organizes 40 K-Cups®*
Fits standard cabinets, measures 5.3 W x 9.3 H x 10.9 L inches
Black and silver colors complement any kitchen decor
Non-skid feet hold unit securely in place
No assembly required, units are stackable
YouCopia also has a similar product for coffee pods and cafe' cups! Plus, they offer a
SpiceStack
(in different sizes), a MedicineStack and a BakeStack! Take a look...
MiniStack for Medicines
BakeStack (I think this is so cool!)
SpiceStack
I love to be organized, and having products like these help me to feel much less stressed, and they make it easy for my husband to put things back where he found them. I've got to hand it to Mark and Lauren- they really nailed it with these products! Aside from being a great addition to any home, these would also make really neat gifts for newlyweds, new parents, new homeowners, college students, etc. If there's a coffee lover in your family with a brewing system, get them a CoffeeStack (or a similar stack for pods, etc)- they'll thank you for it!
Opening the cabinet with no surprises.
Your husband finding the oregano without your help.
Showing off a perfectly alphabetized spice collection.
Viewing your coffee, not rummaging through it.
Reaching the back of your cabinet without a stool.
Head to the
YouCopia
website to learn more about all of their wonderful products!
Click here
for a list of retailers who carry Youcopia products. Connect with YouCopia! Find them on
Facebook
,
Twitter
and
YouTube
! If you try a YouCopia product and like it, don't forget to share the love!
One lucky MBP reader will win their very own YouCopia CoffeeStack! Get ready to get those Cups organized, with ease! Just use the Rafflecopter entry form below to enter for your chance to win! Open to US Residents, only- 18 & older.
Special thanks to our friends at YouCopia for allowing me to get my K-Cups oragnized and stored with their awesome CoffeeStack and for offering a fantastic giveaway for our readers, too!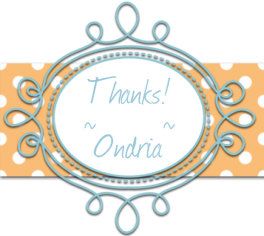 a Rafflecopter giveaway
Disclosure: Other than the above mentioned products, which I received directly from this sponsor for review purposes, I was not compensated for facilitating this review. All opinions expressed are my own. Your experience may differ. Mommy's Block Party and its team members are not responsible for prize fulfillment or shipment- this is the understood responsibility of the giveaway sponsor.