There's only one thing equal to my love of coffee, and that would be my love of chocolate. Don't worry, I love God, my family, and other things more than coffee and chocolate- but these are my sweet indulgences, and I don't want to know what life is like without them. Now, when I say that I love chocolate, that doesn't mean that I love ALL chocolate. I am picky when it comes to the chocolate that goes into my mouth, because I know that only certain chocolates can make my taste buds dance.
What would you say if I told you that you can have delicious, fair trade,
artisan chocolate
delivered to your door once a month? In the famous words of my Uncle Chris, 'Get out!' Well, it's true! In fact, I've just experienced it for myself! I stumbled upon Standard Cocoa when I was researching a few monthly subscription boxes, and knew that I had to find out more about them, and thought that you all would love to know more about them, too!
Standard Cocoa has a simple mission- to connect people who love craft chocolate with the people who love to make chocolate. So, every month,
Standard Cocoa
selects a craft chocolate maker to be featured through their monthly chocolate box. Standard Cocoa selects three unique flavors of chocolate, and then they send them out to their subscribers. Yeah- it's pretty sweet!
Our very first chocolate box from Standard Cocoa!
I was sent a complimentary box from Standard Cocoa, and couldn't wait to see what delicious flavors of chocolate my husband and I would be experiencing together! Our box contained information from Standard Cocoa about the source of the cacao in our chocolate, info about the chocolate artist, etc.
We received three individually wrapped chocolate bars...
Each chocolate bar was wrapped, and then wrapped again in brown paper, tied with a piece of string, and hand stamped with the Standard Cocoa stamp. I couldn't wait to unwrap each one of them to find out what flavors we got!
Our three bars of American-Crafted Chocolate
I discovered that our box featured chocolate crafter
Patric
in Missouri, and featured cacao from Madagascar. These packages almost looked too pretty to open and devour, but it had to be done, for the sake of taste-testing.
I knew my husband was going to be head over heels in love with the PBJ OMG Chocolate Bar, because he is a huge lover of peanut butter. He was absolutely giddy when he saw the chocolate bar, and asked if he could take it to work with him the next day to 'snack on.' I said, 'sure,' and when he came home, he told me that he'd eaten the entire thing! I never got to taste the PBJ OMG chocolate, but Sacha said that it was the best peanut butter chocolate combo he had ever tasted (and he's picky!), so I knew it had to be true!
Don't even think about getting between me and my chocolate from Standard Cocoa!
I was eager to taste the Madagascar 75% Dark Chocolate Bar, because I love dark chocolate. Forget milk chocolate- that stuff is for kids. Serious chocolate lovers love to go dark, and if you've never experienced it, so are seriously missing out! With this chocolate bar, it was love at first bite! I immediately tasted an almost fruity flavor, which I know seems silly, but that's exactly what I noticed right off. I could only take two bites, which I let melt in my mouth (come on, you don't chew through craft chocolate- you have truly experience it!), before I'd had enough. It was quite possibly the most incredible tasting dark chocolate I have ever tasted!
Just look at these yummy cocoa nibs!
We also received the In-NIB-itable Bar of dark chocolate with crunchy cocoa nibs. I was going nuts to try this one, too! Again, a dark chocolate bar, with an added bonus of cocoa nibs, which I love! The nibs were both on the chocolate bar, and loose from it. It took a bite from the corner of the bar, and marveled in the perfection of this chocolate. It wasn't nearly as dark as the Madagascar bar, but that's okay, because I appreciate all levels of dark chocolate, and this one was deliciously creamy and smooth, like a bold cup of coffee! The nibs were crunchy and cute, an added little treat and a bit of texture to the creamy bar.
I still have a little bit of both of those chocolate bars left. I keep my
stash of dark chocolate
hidden and reserved for times where I am feeling stressed out, in need of chocolate during my time of the month, and so on. Hey- a girl just needs her chocolate, what can I say?
It's easy to
subscribe to Standard Cocoa
, and there are a few different options to choose from. A monthly box will run you $27.50 per month. A 3-Month subscription works out to $25.00/month, and then the best value is a 6-month subscription at $22.50/mo. Shipping is always free to Standard Cocoa subscribers, and though the pricing may seem steep, it's really not. Think about how much you might already spend on candy or chocolate at a local store. This is hand-crafted chocolate that we're taking about, which is made from the finest cocoa beans on earth, and that you won't be able to find just anywhere! It's well worth the money, especially if you really love fine chocolate!
You can subscribe to Standard Cocoa and start receiving delicious craft chocolate at home! Just visit the
Standard Cocoa
website to sign up! You can learn more about Standard Cocoa, some of their featured chocolate crafters and monthly boxes, and more about creators Bernard and Joanna over at Standard Cocoa, here. Standard Cocoa is social and would love to connect with you, so check them out on
Facebook
,
Twitter
,
Pinterest
, and check out their blog, as well!
Special thanks to Standard Cocoa for allowing our family to experience truly exceptional chocolate and share about it with the MBP community!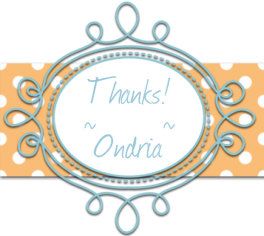 Disclosure: Other than the above mentioned products, which I received directly from this sponsor for review purposes, I was not compensated for facilitating this review. All opinions expressed are my own. Your experience may differ.