Our family is slowly crawling up the technology ladder, catching up to our friends who own lots of neat devices. Everyone in our family has an e-reader, my hubby has a tablet, I can't be torn away from my laptop, and even our two-year-old has his very own 'Nook.' If we're on the go, our devices are usually with us, and they're a must-bring along when we're traveling. I was blessed with the opportunity to work with Lisa Taylor, and Independent Consultant with Clever Container this month, and she hooked me up with this summer's must-have travel item!
Presented by Lisa Taylor, Independent Consultant
Clever Container has been around since 2006, when Karen (a professional organizer) and Jennifer (at stay-at-home-mom) put their heads together to bring organizing tools and techniques to everyone! Clever Container offers a multitude of storage and organization ideas and products that everyone can benefit from. Clever Container joined the DSA, and then began offering in-home parties, where consultants could demonstrate and show the products, as well as share their passion for organization.
Clever Container reminds us that we've got CHOICES...
I love
organizational products
. I cannot thrive in a cluttered environment, so it's only natural that I love anything and everything that Clever Container puts their stamp on. Lisa and I have had the pleasure of working together before, so she already knew that I'm a busy mom to a sweet little boy. This month, Lisa sent me the ultimate product for protecting your devices!
Lisa kindly sent me the
Weather or Not water-resistant pouch
. This clever product can hold an e-reader up to 8 inches, and protects it from water, and other weather-related elements. When I first opened my package from Lisa, I saw the product, and immediately became excited for a couple of reasons. I knew that we would soon be on our way to Great Wolf Lodge for a weekend of fun at their indoor waterpark, and we planned on taking my husband's Nook with us. The last thing I wanted to have to worry about was that thing getting wet, but still wanted to be able to bring it along so Balian could chill out and watch a movie- either while enjoying the waterpark, or in our suite. Also, my hubby's Nook HD is pretty snazzy, and the last thing he wants are our toddler's grimey, sticky hands all over the screen!
Weather or Not Pouch
The Weather or Not pouch is fantastic! It's really easy to use (although, I had a hard time 'unlocking' the zip seals the first time I used it. You simply break the seal by pulling the pouch apart, and slide your e-reader or other devices into the pouch. Seal the inner and outer zip seals by pressing them firmly, and that's it! You're ready to go, and your e-reader is fully protected against water, sticky fingers, etc!
Nacho cheese is no match for the Weather or Not Pouch from Clever Container!
Can you still use the device when it's in the pouch? You bet! We had no trouble at all, as far as that was concerned. My husband kept his Nook in the pouch while we were at the water park and read for a while, and Balian could still play Angry Birds on it, with no problems.
Weather or Not Pouch and Removable Strap
Our Nook HD inside of the Weather or Not Pouch...
The Weather or Not pouch also comes with a removable strap, so you can wear it around your neck, or over your shoulder for easy carrying. I love this added feature! Since the pouch was doing such a great job of keeping the Nook safe from water splashes at the water park, I also stuck my smartphone and my smart camera in the pouch when I wasn't using them, and we hid the pouch among our belongings. This way, I knew where everything was, and didn't have to worry about any of my pricey gadgets getting ruined!
Super easy to attach the strap, and take this with you when you're on the go!
I can't wait to take the test one step further with this clever pouch this summer when we're at the beach! My dad loves to read on the beach, so I'm going to let him borrow this while we're on vacation. It will help to
protect the e-reader
from the surf and the sand!
Lisa was also kind enough to send me the new Clever Container catalog, and let me tell you, I have a wishlist a mile long! There are so many great products that I could use to help me better organize my home! Check out some of my favorites...
Cargo Tote
(I keep telling my husband that we need this for the trunk of the car!)
Project Tote
(Seven pockets for seven days or seven people!)
Large TuffTotes
(I have a child- need I say more?)
Handle It
(The laundry bag of my dreams!)
I can't show you all of my favorite products, because we'd be here all night, if I did. What I can do, is tell you that if you haven't checked out Clever Container, you're really missing out. Sometimes even the smallest addition of an organizational product to an area of your home or office can make a huge difference! When we de-clutter and get organized, our stress levels tend to fall, and we relax a bit more (or at least, that's true for me).
Clever Container products are great for everyday use in the home, the office, in your classroom (if you're a teacher), in the garage, a college dorm room, etc. Plus, these products make great gifts. Why not make up a clever package for those newlyweds, or give a clever gift of storage bins to a new mom & dad? Believe me, they'll be thanking you for it!
Vanity Spinner
If you'd like to learn more about Clever Container, or take a look of all of the amazing Clever Container products that are available for purchase, just head on over to
Lisa's personal Clever Container website
! Lisa would love to answer any questions you may have about the Clever Container products, business opportunity, or hostess plan! Remember- you can earn FREE hostess credits when you host a party! Lisa also has a
Facebook page
, which I encourage you to like- she shares great photos, tips, info and more on a regular basis.
Special thanks to Lisa Taylor with Clever Container for sending us this wonderfully clever product to try out this month, and for being one of our fabulous Spotlight Sponsors! Be on the lookout for another feature with Lisa in May!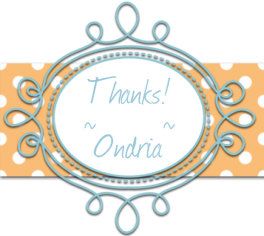 Disclosure: Other than the above mentioned products, which I received directly from this sponsor for review purposes, I was not compensated for facilitating this review. All opinions expressed are my own. Your experience may differ.