By this time of the year, most of us have already falled off the Resolution wagon. The number one New Year's Resolution is weight loss, but after a few weeks (or for some, maybe even a few days) into the new year, we're done. We're tired of it... we simply quit! I don't make resolutions, because I don't like to wind up disappointing myself or anyone else. I do, however, usually tell myself that I'll make some changes to my diet or be a bit more active.
I decided to join in Mussleman's Applesauce's Replacement Resolution challenge this spring.
Mussleman's
has been bringing the masses fresh, delicious applesauce since 1907. Applesauce is a staple in our home, and something we always make sure we have an extra jar of on the pantry shelf. Mussleman's challenged me to replace one regular side dish, with a cup of their applesauce at meal time for a couple of weeks. They sent me three packs of their 6-cup applesauce snacks in three flavors: Original Applesauce, Cinnamon Applesauce and Natural Applesauce. These cups went right into the pantry, and we couldn't wait to give them a taste-test!
Our Applesauce packs from Musselman's...
One of my biggest diet-wreckers is my two year old. I know this is something that happens to a lot of parents, especially of young children. We have picky eaters, and you wind up making ten million different things at meal times, just to try to get them to eat something. My husband and I often wind up eating some of the things we prepared for our son, because we don't want it to be wasted. Huge mistake- something my hips aren't thanking me for!
A yummy snack-size cup of Musselman's Cinnamon Appleauce goes great with lunch!
Applesauce has sort of become my go to food with my son. I know that if all else fails, I can give him some
applesauce
, and that way, he's eating something healthy, and getting his tummy filled. I always keep apples or applesauce on hand.
As for me, replacing one side with a cup of applesauce has been an easy switch. I said goodbye to a heaping helping of mashed potatoes in exchange for my
cinnamon applesauce
one night, and felt light, yet satusfied after dinner. I'm trading lots of extra carbs for some good-for-me fruit. There's a huge difference between the taste of Mussleman's fresh, delicious applesauce, and the applesauce we sometimes buy at one of those mass market stores. I don't know if I'll be able to ever go back to the other applesauce brands, now that I know what good applesauce ought to taste like!
We also received a super cool yoga ball with our package from Musselman's, which bears the Mussleman's logo. I love using it while I'm exercising. I'm a big fan of Pilates, mixed with a little Yoga (hey- it's how I plan to get my bod in shape before we hit the beach this summer), and adding the exercise ball in sort of changes up my usual routine. Plus, Balian thinks it's a lot of fun! We've taken it out in the yard a couple of time and played kick ball with it, and we've chased it around.
If you and your family love applesauce, and you haven't tried Mussleman's yet, you should definitely give it a try! They have lots of great flavors, certified organic options, and fun fruit cups, too! They even have their own apple juice! Try replacing something in your daily meal plan with just one cup of Mussleman's Applesauce, and you'll see the difference it makes in the way you feel, and your waistline! Want to take it one step further? Cook with applesauce! I bake with it- cookies, cakes, pork chops, etc. There are some great
tips and recipes
on the Mussleman's website that I can't wait to try!
Want It? Buy It!
Look for Mussleman's Applesauce and other products wherever you do your grocery shopping. You can also check out the
Mussleman's
website for info, tips, recipes, ideas, and more! Mussleman's is social, so be sure to look for them on
Facebook
and
YouTube
!
Want It? Win It!
One lucky reader will win their very own Mussleman's Applesauce Prize Pack, just like the one I received. It will include 3 flavors of the Applesauce Snack Cups, and a Mussleman's Yoga Ball! Everything you need to jumpstart your Replacement Resolution! Just use the Rafflecopter entry form below to enter to win!
Special thanks to Mussleman's for sponsoring this challange, and for offering this wonderful giveaway for our readers!
Good luck!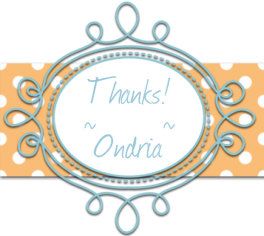 a Rafflecopter giveaway
Disclosure: Other than the above mentioned products, which I received directly from this sponsor for review purposes, I was not compensated for facilitating this review. All opinions expressed are my own. Your experience may differ. Mommy's Block Party and its team members are not responsible for prize fulfillment or shipment- this is the understood responsibility of the giveaway sponsor.