Harlem Globetrotters
Time Warner Cable Arena - Saturday, March 23 at 1:00 p.m.
I know I shared my excitement with you all last week about the Harlem Globetrotters coming to the Time Warner Cable Arena in Charlotte on March 23rd, and as the date draws closer, the excitement in our house is growing, growing, growing!
Not only are we in for a spectacular afternoon of tricks, stunts and special treats, but the audience has a special opportunity to get into the game! Check it out!
Your family's smiles will begin before you even get to the show as the Harlem Globetrotters 2013 "You Write the Rules" World Tour takes kid participation to a whole new level. For the first time ever, fans will decide the rules for the game that could affect the final outcome. Vote for your favorite, craziest rule now at
www.harlemglobetrotters.com
, then see the winning rules implemented live into Globetrotter basketball.
Vote for the following Rules...
TWO Ball Basketball. Yeah, you read that right. Globetrotter basketball played with TWO balls at the same time? Craziest idea ever? How will THAT work?!
Double Points. Do the math. Who wouldn't love scoring double points for every basket?
4 Point Shot. THIRTY-FIVE feet from the basket, WAY beyond the NBA 3 point line. Our fans' #1 favorite shot, so tough that you'll ONLY see it in Globetrotter basketball. Want MORE 4 Point shots?
Penalty Box. New last year, The Penalty Box was where the ref sent Globetrotters to cool their heels. This year, both teams could end up there for ALL fouls, ALL the time. Want to see that?
6 on 5. FIVE Globetrotters will play SIX opponents??? How will The Globetrotters get out of THAT jam?
Want to Go? Get Your Tickets!
Want to Go? Win Some Tickets!
We are excited to bring you a special giveaway for a Family 4 Pack of Tickets to the Harlem Globetrotters show at Time Warner Cable Arena on March 23rd! Be sure to check back each week between now and March 23rd for a new Globetrotters post. Each week, the Rafflecopter will unlock a new entry task for you to complete! This week's new task is to vote for the new rule you'd like to see used in the game!
Just use the Rafflecopter entry form below to enter for your chance to win!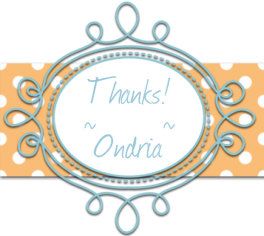 Disclosure: Promotional information and giveaway made possible by Time Warner Cable Arena.