Okay coffee lovers, hold onto your mugs and get ready to be introduced to some fanciful flavors! I can't give you ballpark number for how many years I have been drinking coffee. I know I started drinking it in high school, and through college, and when I entered the working world, drinking coffee became neccessary for starting my mornings off on the right foot. Today, being a work at home mom, I cannot function without coffee. It's the very first thing I go for each morning, and I am generally unpleasant before that first sip, but after I have had a few minutes alone with my coffee, I am go to go and ready to face whatever the day ahead might hold.
I received a Keurig Mini Brewer as a gift a couple of months after the birth of my son. I love my Keurig, and use it often. I love that I can use K-Cups, or just brew ground coffee through the special coffee basket, which can be purchased seperately. To save money, after I exhausted my supply of K-Cups, I just used the basket and enjoyed ground coffee. Lately, however, I've really been wanting to go back to using K-Cups for the sake of convenience. They are so easy to use, and mess-free! I connected with Green Mountain Coffee, and was delighted when they offered to send me a couple of flavors of K-Cups to try out!
Green Mountain Coffee Roasters started out as a little cafe in Vermont back in the 1980's. GMCR went public as a company, and became an early investor in Keurig in 1993. Then, in 2006, GMCR acquired the remainder of Keurig, and now this combined company is truly changing the way we brew and drink coffee at home, or at our places of business.
Green Mountain Coffee
is among a few brands that fall under the GMCR umbrella.
My Green Mountain Coffee K-Cups are here, with a catalog, too!
I had a hard time deciding which coffee flavors I might like to try from Green Mountain Coffee. There were so many flavors to choose from, and they all sounded incredible! I narrowed my selections down to a few flavors and then waited to see what I would be sent. I was thrilled when I received two large boxes of K-Cups, one box for each flavor, and each box containing 24 individual
Green Mountain Coffee K-Cups
.
My pantry shelves couldn't wait for me to restock them with these new K-Cups!
I received Southern Pecan and Mocha Nut Fudge coffee flavors... two delicious sounding flavors, indeed! These arrived on a chilly, rainy day, so I didn't waste any time in choosing a box to rip open and get a K-Cup into my Keurig! I decided to try the
Southern Pecan
flavor first, and kew I wouldn't be disappointed. I love pecan flavored anything! This light roast offers the same buttery pecan flavor of our favorite southern prailines! My first attempt with this flavor in the Keurig, however, was a miss. The coffee smelled delicious, but 8 oz of water was way too much water for this, making it watery and faint in flavor. So, I rebrewed with 6 oz of water instead, and finally got it right. I added the slightest bit of milk, and a tiny bit of sugar. The coffee isn't sweetened by Green Mountain Coffee, but it was surprisingly, naturally sweet. Once I adjusted the water level, and added in my milk, I had a yummy cup of coffee that I couldn't wait to share with my parents, who are also both big coffee drinkers.
**This flavor received a 4-Star Rating on the GMCR website**
Mocha Nut Fudge Coffee with my breakfast...
Next, I went for the
Mocha Nut Fudge Coffee
the following morning. I love mocha. It's probably my most-purchased coffee flavor at coffee shops, so I was excited to have a mocha blend to brew at home! Like the Southern Pecan flavor, this one is also a light roast. I knew that with it being a light roast, I would probably need to keep the water at 6 oz for the brewer, so I rolled with it, and it worked really well. My kitchen smelled like a coffee house as my Mocha Nut Fudge Coffee came through the spout of my Keurig. I added a splash of milk, and again, a tiny bit of sugar, and sipped my little heart out. I loved the chocolate flavor, mixd with notes of caramel, nuts and fudge! This is probably my all time favorite coffee that I have tried with my Keurig. My dad is also a big fan of this flavor. He has to watch his caffeine intake, and my mom has to be careful with coffees that are too bold or dark, because they give her indigestion. This light roast is great to have on hand for when my parents are at my house!
**This flavor received a 4-Star Rating on the GMCR website**
I can't wait to try more flavors from Green Mountain Coffee!
These sound especially good to me...
Dark Magic K-Cup
Half-Caff (to have on hand for my dad)
Wild Mountain Blueberry K-Cups
I am going to make sure that my pantry shelves are stocked with Green Mountain Coffee K-Cups from now on. K-Cups are perfect for a quick cup of coffee, to offer a variety of coffee flavors to guests, etc. One of the neat things about visiting the
Green Mountain Coffee
website, is that you get to read about the story of the coffee beans, including where they're grown and harvested. You can also learn more about GMCR's efforts to protect the environment, how they're building demand for sustainable products, how they support local communities, and more!
If you're ready to try some incredible flavors of coffee- be they in your home brewer, a traditional coffee maker, or if you'd like to buy whole beans and ground them yourself, check out all of the flavors that
Green Mountain Coffee
offers through their website. Of course, you can find all of the GMCR family of brands there, as well. You can purchase your favorite flavors directly through their website. Don't forget to browse their gift selection, too! Mother's Day and Father's Day are great occasions for showing your love and appreciation with coffee gifts!
Green Mountain Coffee is social and would love to connect with you...
Special thanks to Green Mountain Coffee for allowing me to try these delicious flavors of K-Cups and share about them with the MBP community! Can't wait to try more!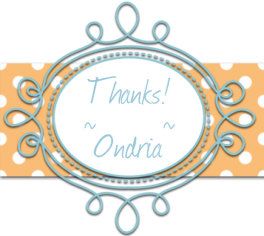 Disclosure: Other than the above mentioned products, which I received directly from this sponsor for review purposes, I was not compensated for facilitating this review. All opinions expressed are my own. Your experience may differ.