Sometimes, plastic zip bags can be your best friends, or your worst nightmare. I have a love/hate relationship with these time-savers. Yes, they make our lives a little easier, because we can find them, use them, and dispose of them quickly. These bags can create a lot of waste, though, and when we use them and then throw them away, we're also kissing a lot of our hard-earned money goodbye!
I'm ready to say goodbye to wastefulness, which is why I was pretty excited when I came across Lunchskins
Reusable Snack and Sandwich Bags
. LunchSkins came about in 2008, when the gals behind 3greenmoms caught wind of a staggering statistic- every day, more than 20 million plastic baggies used for school lunches, go into US landfills. Is that not unreal? The concept of a food-safe, reusable bag for lunches has been around for a while, but what makes LunchSkins stand out, is the material the reusable bags are made from! They went straight to the industry to find the very best food-safe material available, and in the end, wound up with an outstanding collection of reusable bags that can even be cleaned by the dishwasher!
We were lucky enough to put our green-living skills to the test, by trying out these fabulous products from
LunchSkins
! We were sent a sandwich bag, and a snack bag, and couldn't wait to give them a try!
Our sandwich and snack bags from LunchSkins
Balian was particularly excited to check out these new snack bags. We're not packing lunches yet, but that time will come much sooner than I'll be ready for, I know! We do have a bad habit of taking lots of baggies along with us when we leave the house, though. Sadly, sometimes the bag and its contents get tossed without it ever even being touched by our little one's hands! We tend to forget when we packed the snack in the diaper bag, or how long a bag has been in my purse! Sad, but often true.
LunchSkins Snack Bag- we love the bright orange, and the dots!
LunchSkins Sandwich Bag- how cute are those pears?
There are multiple reasons why we've been loving having these handy reusable snack and sandwich bags around. Since these bags are brightly colored, I don't lose track of them. They're easy to spot, and I know that they belong to us. There's a place on the outside of the bag for us to write Balian's name, or to stick a waterproof label onto, so others will know that it's his bag, too. Even the smaller snack bag holds a lot pieces. We like to pack cheese crackers or animal crackers into it, and just sort of put it within Balian's reach, if we plan to be in the car for a long drive. These close with Velcro, so Balian can easily open and close these bags by himself, which is not the case with the plastic zip bags. I don't even feel comfortable allowing Balian to handle a plastic zip bag, because plastic can be so dangerous! The LunchSkins bags keep the food fresh, and when we're finished using it, instead of tossing it away, it goes into the sink, so I can wash it by hand, or onto the top rack in the dishwasher!
These awesome bags can go anywhere! We used ours at an indoor water park, and it kept our snacks fresh!
Features of LunchSkins Bags
LunchSkins are...
certified food-safe, quick-drying, lightweight cotton fabric
dishwasher-safe & hand sewn in the USA
closed with fold over flap and hook & loop closure
lead-free, bpa-free and phthalate-free
an eco friendy alternative to hundreds of plastic baggies
LunchSkins Bags
come in a variety of colors, prints and sizes. You can buy these individually, or buy combo packs! When I start packing lunches, I think I'll be buying a couple of the combo packs... that way, everything that needs to get sent (that would normally be in a plastic baggie), can travel in a LunchSkin! I'd definitely recommend having a few of these on hand, whether or not you're packing lunches now. This a great way to pack snacks for anywhere!
Check out some of these other fun prints from LunchSkins...
Berry Flower
Navy Shark
Red Mosaic
6 Bag Combo Pack
LunchSkins are a great idea! They're environmentally-friendly, great for kids, perfect for busy moms and dads, and even teens and college students! These would make a great gift, too! These mommy-must have's have been featured in Oprah Magazine, and they've received a PTPA Award, as well!
Want It? Buy It!
You can get your hands on some
LunchSkins Reusable Bags
by ordering your top picks directly through the LunchSkins website! Right now, the combo packs are on sale, so take advantage of those special deals while you still can! LunchSkins is social, so connect with them through
Facebook
and
Twitter
, so you never miss a special deal or product update!
Special thanks to the ladies at LunchSkins for allowing our family to experience these wonderful, green snack and sandwich bags! We love them!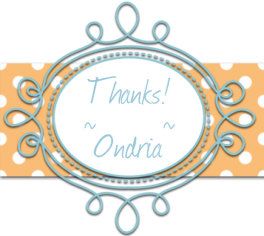 Disclosure: Other than the above mentioned products, which I received directly from this sponsor for review purposes, I was not compensated for facilitating this review. All opinions expressed are my own. Your experience may differ.