I know that you've been seeing quite a few posts related to food, and sweet treats here on MBP lately. Hopefully, you know that we do enjoy promoting exercise and healthy living for the whole family, and one of the ways that my family tries to stay healthy, is by making smart food choices. It's really very easy for one of us to walk into the pantry, grab a bag of chips, sit down with it to watch a show, and then twenty minutes later, half the bag is gone! That's not what you want when you're snacking! It's just plain not good for you, and it's not something we want our children to think is okay for them to do, either!
When I was offered the chance to work with
Funny Face Dried Cranberries
, I said yes pretty quickly. Here's why... I love cranberries, and hardly ever buy them (because my husband dislikes them), and I also want my son to be exposed to healthy snacks, instead of junk!
Funny Face Dried Cranberries are just plain fun for everyone! These yummy snackable berries come from
Decas
, a company that has been growing, harvesting and processing delicious cranberries for over 70 years! Wow- that's a lot of cranberry handling!
Here's a peek at all of the goodies we received from Funny Face Cranberries!
We were sent a really neat kid's review pack from Funny Face Cranberries. Our package included two packs on Funny Face Dried Cranberries, a reusable tote bag, a youth t-shirt, an inflatable beach ball, stickers, balloons, a pencil and a recipe card! We sort of felt like we hit the cranberry jackpot! Balian didn't know what he wanted to play with first, so I threw the t-shirt on over his clothes and let him go 'shopping' for cranberries with the tote bag, while I hid the balloons and pencil from him (we'll give those to cousin Connor), and then inflated the beach ball. He had a blast playing with his new swag!
We received two flavors of dried cranberries from Funny Face: Choo Choo Cherry and Rootin' Tootin' Raspberry.
Not only do I love
dried cranberries
, I love raspberries and cherries, so to be able to have cherry and raspberry flavored cranberries in my pantry- just sitting there, for me to grab anytime, sort of blew my mind! Balian is a big fan of fruit snacks, and I really have to be careful about giving those to him. A lot of them are loaded with sugar and lots of other stuff that he really doesn't need to be having a lot of on a regular basis. So, getting him to try the natural cranberry fruit snacks has been a bit of a challenge, but well worth it! I've been adding the cranberries to homemade cookies, to our own blends of trail mix, and just setting little bowls of them out for snacks or alongside Balian's lunch plate, just to see what happens. He likes the taste of the fruit, but doesn't like the skin (and I'm not surprised, because he reacts the same way to raisins).
I, however, love these dried cranberries! I'd much rather grab a tiny snack bowl with some cranberries and nuts, than sit down with a bag of chips! The regular old dried cranberries are still fantastic, in my book, but these new flavors bring dried cranberries to a whole new level! The cherry is a true blast of cherry flavor (I should share these with my dad- he loves cherry!), and the raspberry is mouth-puckeringly sweet, with that little zing of tartness that robbery lovers enjoy!
About the Choo Choo Cherry Cranberries...
ALL ABOARD the Choo Choo Cherry cranberry train! Cranberries have a caboose full of antioxidants that help boost your immune system and fight off illness. So when you feel a bit "bogged" down and need a boost – grab a handful of my cranberries to keep you chug chug chugging along!
About the Rootin' Toootin' Rasperry Cranberries...
Howdy partner! My cranberry swagger helps me keep my heart healthy while I'm ridin' my horse in the wild, wild west! Cranberries are straight shootin fruit and give me the energy I need to get through a long day. Yee HAW!
Here's a closer look at some of the other goodies in our kid's pack from Funny Face.
Balian was drawn the the stickers, immediately. Though the T-Shirt is a bit big, we're hanging onto it for the summer months, so B can sleep in it. That kid loves to sleep in big t-shirts!
Shopping tote...
We can never have too many shopping totes. We've gotten into the habit of just leaving a few in the car, so that when we go shopping, we can just use our own bags. This definitely helps us to reduce waste, especially since plastic bags are harder to recycle than most other recyclable items.
The Funny Face characters are so silly! What kid wouldn't want to dive into a bag of dried cranberries with these funny pals on the bags? Other fun flavors of these cranberries are Goofy Grape, and Freckle Face Strawberry! This is the only group of silly fruits that I know who have their own music video!
We love Funny Face Dried Cranberries, and think they're a great addition to any pantry or cabinet. Keep them on hand for
healthy, simple snacking
, add them in with your salads, bake with them, etc. Check out the
Funny Face Activity
link for recipes, activities, coloring pages and more!
Want It? Buy It!
You can purchase Funny Face Dried Cranberries directly through the
Funny Face
website! Choose from four yummy flavors! Funny Face is social, so connect with them on
Facebook
,
Twitter
and
YouTube
!
Want It? Win It!
Funny Face Dried Cranberries wants to share the sweetness, so they're giving MBP readers the chance to win a prize pack! One lucky MBP reader will receive their very own Funny Face Cranberries Kids Pack, just like the one I received. This prize pack will include: 2 5 oz packages of Funny Face Dried Cranberries, a kids t-shirt, a beach ball, a pencil, a chip clip, stickers and balloons. Just use the Rafflecopter entry form below to enter to win! Open to US residents, only.
Special thanks to Funny Face Dried Cranberries for re-connecting our family with this naturally sweet treat, and for offering our readers the chance to win a fun prize pack!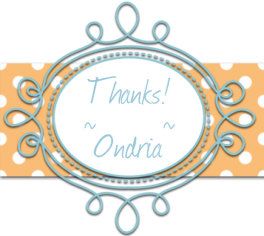 a Rafflecopter giveaway
Disclosure: Other than the above mentioned products, which I received directly from this sponsor for review purposes, I was not compensated for facilitating this review. All opinions expressed are my own. Your experience may differ. Mommy's Block Party and its team members are not responsible for prize fulfillment or shipment- this is the understood responsibility of the giveaway sponsor.