I tell ya, this has been one cold, long winter! I have been ready for winter to be over since I got back from our cruise in January (those warm temperatures and sunny days spoiled me), but have found nothing but cold, rainy, windy, and just plain yucky days! Days like these make me want to hibernate at home, curl up with a warm blanket and a hot beverage! I'm a coffee drinker, and have been one for a long, long time, but I am trying very hard to cut back on my coffee consumption. I still crave warm beverages on cold afternoons, though, and don't dare to drink a cool beverage before noon!
My mother-in-law is a lover of tea, and when I go to her house, that's what we drink. She doesn't own a coffee maker, which, to me, is a sin, but in an effort to 'suck it up and get over it,' I've grown accustomed to drinking tea.
Bigelow Tea
is a favorite brand of teas among our family members.
Bigelow Tea is a family owned company, which began over 60 years ago, when Ruth Campbell Bigelow thought to bring tea drinkers more zestfully flavored teas. Ruth recreated a popular tea, using orange peel and spices. After much trial and error in her kitchen, Ruth came upon what she considered the best tasting tea, and began to share it with family and friends. This quickly brought on the name 'Constant Comment,' because everyone was talking about and commenting on the delightful tasting tea! Mr. David Bigelow and his wife and daughters, have continued expanding upon Ruth's idea, and have come to find many new flavors in teas, herbal tea, green tea and iced tea. Ruth never imagined that her little family tea company would eventually sell over a billion cups of tea (last year, alone!).
Check out all of these great-looking teas from Bigelow!
I've been working with some fabulous gals at Biglow Tea, and they blessed our family by sending us an incredible tea sampler pack. When I opened up the big box from Bigelow, I was so surprised! I thought I was getting just two or three flavors to sample, but they sent me eight boxes of tea and two kinds of Half Tea & Half Lemonade! I was in tea-drinker's heaven!
Which, oh which flavor to try first?
I received Pomegranate Black Tea, Sweet Dreams Herb Tea, Lemon Ginger Tea, Pomegranate Pizzazz Tea, Green Tea with Peach, Constant Comment Tea, Vanilla Chai Tea, Caramel Chai Tea, and Half Tea and Half Lemonade, as well as Pomegranate Half Tea and Half Lemonade. Wow! I was so excited that I received different types of teas. Many of these teas have wonderful benefits in their ingredients, and blends, so I couldn't wait to try them for wellness, energy boosts, relaxation, good 'ol flavor, and southern summertime must-haves!
My new favorite herbal tea- Sweet Dreams
The sampler pack of tea from Bigelow came to us at a particularly trying time. Everyone in our house has been sick for weeks! It's been incredibly stressful for me, as my son has had tummy bugs, two terrible colds, my husband has been sick, and has had a stomach bug, as well. Our schedules have been crazy, and I haven't had time to rest! My first experience with these new (to me) flavors from Bigelow Tea, was with the
Sweet Dreams Herb Tea
. I poured hot water over the tea bag, in my favorite tea cup, added a touch of honey, and enjoyed a cup of this soothing tea around 8:30 pm on a night where I felt like I was starting to get a touch of the cold that my boys had. The tea helped me relax, tasted great, warmed my tummy and helped prepare my body to sleep and rest.
The
Lemon Ginger Tea
is also a favorite of mine. I'm a singer, and lead worship on Sunday mornings, so I have to have my voice in tip-top shape at all times, and be ready to sing with little time to warm up. The Lemon Ginger Tea is a wonderful soothing tea for my throat! I love the flavor combination, and love that my throat and tummy are both soothed from this one tea! I now bring a thermal mug of this hot tea to church with me, and sip on it as our band is warming up... it definitely helps to banish the croaks and squeaks!
Green means go! Bigelow's Green Tea with Peach gets two thumbs up from me!
The
Constant Comment Tea
is lovely for anytime. I've enjoyed this blend with brunch, in the afternoon, and like being able to offer it to my guests. I'm not a huge lover of Green Tea, but I have to say that I was impressed by the light peach flavor of
Bigelow's Green Tea with Peach
. I love peach tea, so this gives me the benefits of green tea, with a flavor that I already love!
Pomegranate lovers, these teas are for you!
I also loved both types of the pomegranate flavored teas- the
Pomegranate Black Tea
is a strong flavor, but so fruity and good! I like this one in the late mornings or afternoons, and then enjoy drinking the
Pomegranate Pizzazz
in the evenings before bedtime.
I spy with my little eye- mommy's mug, filled with Chai!
Until recently, I have never understood the hoopla over
Chai Tea
, which is a truly unique blend of spices. I hear everyone at the coffee shops ordering chai tea lattes, and one of our ministers at church can barely function without her chai. Since I'm a coffee drinker, I had never really had a reason to explore Chai Teas before. I have so been missing out! First of all, chai is amazing, and Bigelow's Chai Teas are out of this world wonderful! I started my chai experience with the Bigelow Vanilla Chai Tea. I followed the brewing instructions on the box- using warm milk, and a little water (since we only had whole milk in the fridge), and sweetened it with a teaspoon of sugar. This was a warm delight, from the very first sip! I loved the sort of spicy taste, and really loved that I could make this right at home! I felt like I was treating myself to a specialty coffeehouse drink, but without the hassle, and without tons of calories!
Bigelow's Caramel Chai Tea
The Caramel Chai Tea is also delightful, though I was surprised by how much stronger this flavor is than the Vanilla Chai. Doesn't matter, though- I love both of these Chai Tea flavors from Bigelow, and plan to make sure that I always have Chai on hand from now on!
Last, but certainly not least (because this is another new staple for my house), we come to the
Bigelow Half Tea & Half Lemonade
. I love iced tea (sweet and unsweet), and I love lemonade. In the south, homemade sweet tea is a spring and summertime must-have in your refrigerator at ALL times. My husband is a huge fan of lemonade, and it's one of the only beverages (other than water) that can really quench his thirst on a hot day. We grew to enjoy Arnold Palmers on our cruise, by mixing the sweet tea and lemonade at mealtimes. What a flavor combo! Now, Bigelow makes it easy to have your half tea and half lemonade without having to make two pitchers of beverages! These quart-sized tea bags are already blended with the tea and lemonade, and they're slightly sweetened, too!
Each pouch (there are 2) in each box, contains 3 Quart Sized Tea Bags...
I used two tea bags to make two quarts of tea/lemonade. The tea bags steeped in boiling water, and then I added this to cold water in the pitcher.
I added a bit of extra sugar, because I know my boys like their tea and lemonade sa-weet!
It was so easy to make this awesome blend that's great for anytime, yet begs the sun to stay out, and for summer days to call us out to play! We loved this original blend, and I certainly love the Pomegranate blend, too! I want to be sure that I always have some of this prepared, and cold in the refrigerator during the summer months!
Caffeine Meter (One for each type of tea, and comparison to coffee)...
Brewing instructions for hot or iced tea...
Bigelow Tea has more flavors of tea that you can count on your fingers and toes, so you can bet that there's a perfect blend out there for everyone! Even die-hard coffee drinkers like me, are turning into tea lovers, thanks to Bigelow! I appreciate that each and every bag of Bigelow Tea is individually packaged and sealed for freshness! I can host a tea party and display an assortment of teas for guests to choose from, and they can each select their own individual bag. Each box of Bigelow Tea comes with 20 individually packaged tea bags, a caffeine meter on the box, as well as brewing instructions. Even beginners can't screw up serving up these delicious teas at home!
Bigelow has definitely turned me into a big tea-drinker! Now I know what I can serve to my dad when he stops by for an afternoon chat (since he has to have little to no caffeine), and I know what types of teas to turn to when I am unwell, stressed, tired, or just want a special treat! My husband's all-time favorite tea is the Bigelow Mint Tea, and it's the only tea he'll drink to calm an upset tummy!
Bigelow's 'I Love Mom' Tin of Tea
Want It? Buy It!
Look for Bigelow Tea products wherever you purchase your teas and beverage mixes (check your local grocery store), or order directly through the Bigelow Tea website! While you're there, take some time to check out the history of Bigelow Tea,
browse recipes
, and take a look at their incredible selection of
gifts
! With Mother's Day coming up, you may want to take a peak! Bigelow Tea is social, and you can find them on
Facebook
,
Twitter
,
Pinterest
and
YouTube
!
Special thanks to Bigelow Tea for introducing our family to all of these wonderful tea blends and flavors and for offering this thoughtful giveaway to our readers!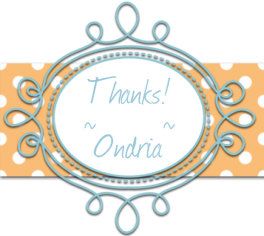 Disclosure: Other than the above mentioned products, which I received directly from this sponsor for review purposes, I was not compensated for facilitating this review. All opinions expressed are my own. Your experience may differ. Mommy's Block Party and its team members are not responsible for prize fulfillment or shipment- this is the understood responsibility of the giveaway sponsor.