I love to snack. I come from a long line of grazers, who like to pick at food and eat little bites of things through out the day, rather than sit and eat a large portion of something all at once. One of my favorite times to snack, is when I have a cup of coffee in hand. I'm not sure what it is about a hot beverage that makes snacking sound like such a good idea. It's sort of dangerous, though, because coffee makes me want things like cookies, brownies, cinnamon rolls, and all of that yummy stuff that will wreck my diet faster than I can get a work out in!
Not long ago, I was offered the chance to sample some delicious low salt, low calorie almond cookies. I am always on the lookout for
low sodium foods
, because my father has been on a low sodium diet for almost ten years.
Almondia biscuits
, are all natural, thin, crisp and completely yummy! Almondina cookies come from the family recipe of the grandmother of Yuval Zaliouk, an internationally known symphony conductor and gourmet chef. He grew up enjoying these delicious cookies, whose recipe remained a family secret until the death of his Grandma Dina. With her blessing, the recipe was shared, and Mr. Zaliouk recognized the characteristics of this delicious and nutritious cookie.
"It is with her blessing and with pride that the Zaliouk family shares these delicious, healthful wonders with your family."
Our big 'ol box of ALMONDINA Biscuits has arrived!
We were sent a variety pack of delicious Almondina cookies to try (for the very first time). I'd never heard of Almondina before, but was instantly intrigued by them after reading about the Zaliouk family. As I opened up the box, I couldn't believe my eyes at the number of packages of these cookies that we were sent!
Seven packages of ALMONDINA Biscuits to try!
I thought that there was no way that our family would be able to comsume so many
biscuits
, but I was definitely mistaken. Unsure of which flavor to start with, I let my son decide. He went for the Chocolate Cherry package of biscuits first, so I opened them up, and gave a piece of one to Balian. He wasted no time in gobbling the thin cookie right up, and I knew they had to be pretty good for him to eat the entire thing without complaining.
Balian, two years old, enjoying an Almondina Biscuit...
Almondina biscuits taste amazing on their own, or dipped in your cup of coffee!
I made myself a cup of coffee, and sat down with a couple of the Almondina biscuits to try. They are pretty thin, but they pack a lot of flavor, and they are light and crisp, but sweet and almond-y. For me, it was love at first bite with these crisp cookies. I enjoyed the two
Chocolate Cherry biscuits
so much, that I went back into the kitchen and grabbed a couple more of them!
One of the varieties we received: Gingerspice!
I have been loving the Almodina Biscuits so much, that I sort of felt it was unfair not to share these with the rest of our family. I sent a package home with my parents after they had been visiting us. My dad called me to tell me that he and my mom loved the
Gingerspice Almondina Biscuits
! I was so glad to hear that, because I know it's hard for my dad to find heart-healthy snacks that still taste good! He asked me where on earth he could get more of these crisp, delicious cookies!
Check out the almond and raisin slices in these Almondina Biscuits!
I don't blame everyone else for falling in love with Almondina Biscuits! They're so delicious, that I've been having 3-4 of them for breakfast off and on... and that sure beats skipping breakfast and then grabbing a chocolate chip cookie at 10 am!
ALMONDINA Cookies Are...
Crunchy, addictive, healthful
Free of cholesterol, coloring and preservatives
Made with no added fat or salt
Low in calories – only 30 per slice
Proudly made in America
Kosher and Pareve (non dairy)
I love that there are only 132 calories in 4 Almondina Cookies! They are a
healthy snack
that anyone can enjoy- adults and kids, alike! Balian enjoys having a couple of these cookies with his afternoon sippy cup of milk. I enjoy these for breakfast, or for an afternoon snack. I know that when I look at the ingredient list on a package of ALMONDINA Biscuits, I'm going to recognize each and every ingredient in the cookies, which is something that I wish I could say was true of some of the other cookies we've purchased in the past.
The Chocolate Cherry flavored ALMONDINA Biscuits are my favorite, but really, all of the flavors that we have tried have been super tasty! We also liked the Choconut, Sesame, Cinnaroma, and The Original biscuits. I can't wait to try some of the other varieties of Almondina Biscuits... the chocolate dipped biscuits sound amazing!
I would definitely reccommeng giving Almondina Biscuits a try! You'll really love the fact that you're getting a sweet treat, while being kind to your body, and not being left with that 'full & weighed down' feeling afterward!
Want It? Buy It!
Check out the entire line of Almondina Biscuits over on the
Almondina
website. There are a lot of neat stories, wrapping around the history of Almondina, so I encourage you to read all about it as you browse. You can purchase Almondina Biscuits directly through the Almondina website, or you can look for Almondina Biscuits at stores like Fairway, Publix, Hy Vee, Giant Eagle, Brookshire, Mollie Stone's, Hannaford, Jewel, Whole Foods, The Fresh Market, Walmart, Trader Joe's, Cost Plus World Market, TJ Maxx, Marshalls and many others. You can see their complete distribution at
www.almondina.com store finder
.
Almondina would love to connect with you on...
Facebook
Twitter
The Almondina Blog
Want It? Win It!
Almondina is kindly offering one lucky MBP reader an Almondina Sampler Pack, just like the one I received! Pretty sweet, huh? Just use the Rafflecopter entry form below to enter for your chance to win! This giveaway is open to US residents, only!
Special thanks to the folks at Almondina for allowing our family to try these amazingly delicious biscuits (we're officially hooked!), and for offering a sampler pack as a giveaway for our readers, as well!
Good luck!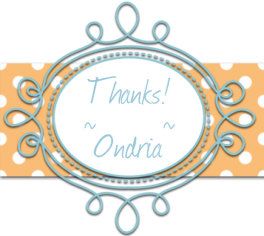 Disclosure: Other than the above mentioned products, which I received directly from this sponsor for review purposes, I was not compensated for facilitating this review. All opinions expressed are my own. Your experience may differ. Mommy's Block Party and its team members are not responsible for prize fulfillment or shipment- this is the understood responsibility of the giveaway sponsor.