Are you a monthly subscription box fanatic? I am slowly, but surely becoming one, and it's because there are so many wonderful subscription services, offering top notch products for unbelieveably reasonable prices. I have discovered yet another fabulous monthly box that I'm sure you're going to love, as much as I do!
Wantable
is a monthly service that offers two fantastic options of must-have items for women! Option one is a
Premium Makeup Box
, and Option two, is a Fashion Jewelry Box. Every Wantable Box contains items to suit your personal style. I received the opportunity to review one of the Wantable Premium Makeup Boxes. I love makeup, and I rarely ever spend money on cosmetics for myself (my husband thinks spending a ton of money on makeup is silly), so I couldn't wait to head to the Wantable website and create my style profile!
Getting started with Wantable was easy. I let Wantable know my eye color, hair color, and skin tone, and then went on to select the types of products that I'd like to recive in my box: eye liner, mascara, highlighter, nail polish, etc. I was then asked a series of questions, which allowed me to select options for the types of products I wished to receive- like, cream or matte eyeshadow, glittery or solid nail polish color, and so on.
With so many fantastic choices, I couldn't wait to see what my
Wantable Box
would contain! Within days, I had a personalized Premium Makeup Box at my door.
My goodies were inside of this great package from Wantable...
My Wantable Box also included a list of everything that I recieved, and I loved that because I connected to Wantable through Facebook, my profile photo was on my order sheet!
I was so excited to see the makeup that was hand selected for me by the team at Wantable! When I removed the tissue paper from my box, I couldn't believe how many products I'd received! I was sent six full sized products and three fragrance samples! With so many great goodies in this box, I didn't know what to start playing with!
A makeup lover's treasure chest- all from Wantable!
Nail polish, Eye liner, highlighter, eye shadow, mascara, lipgloss, fragrance and more!
I couldn't wait to dive right into my Wantable Box! I couldn't believe just how many products were sent to me. All of these products were based off of the preferences that I set up with Wantable before my box was shipped out.
This nail polish color rocks- a great shade for winter and the season of Lent!
The purple nail polish is a great choice for winter, and is long lasting. I decided to use it on my toes, and it's been on them for about 2 weeks, chip-free! The eyeshadow is a pretty blue, and glides on smoothly. I have been using it on top of a gold colored eyeshadow that I already owned, to soften the color. The mascara is specially formulated for sensitive eyes, which is actually sort of perfect for me, because I have recently developed some pretty bad eye allergies. The eyeliner is jet black, and glides on smoothly. It wears off quickly, though- that was a bit disappointing. The highlighter is a light, shimmery sheer powder that makes the skin glow. I have used it on my eyes, cheeks, and given my face an all-over sweep with it, as well. The lip gloss might be my favorite product out of the entire box. The color is nude- which is perfect, as I asked for light pinks and neutrals. It gives the lips a little tingle, a slight plump-up and lots of beautiful color and shine! The fragrance samples that I received are light and airy- very romantic.
Feeling beautiful, thanks to great beauty products from Wantable!
My husband commented how nice my skin looked after applying the highlighter, and how natural my eye lashes looked after applying the mascara from my Wantable Box. I wouldn't mind receiving this as a gift every month! Hint, hint-
Valentine's Day Gift
!
I would definitely recommend giving Wantable a try. Rememeber- they also have a monthly jewelry box, so try one- or both! Out of all of the beauty boxes I have tried, this one goes to the top of the 'must try' list. You're receiving an incredible value, with quality products for a fraction of the cost!
Head on over to
Wantable.co
and sign up to try a monthly make up or jewelry box! Purchase a box for yourself, or gift a box to someone you love! Purchase a Single Wantable box for $40, or subscribe for $36. Subscriptions are monthly and can be paused or canceled at anytime. No strings attached. Be sure to connect with Wantable on
Facebook
,
Pinterest
and
Twitter
to stay up to date on the latest and greatest from Wantable!
Special thanks to the PR dept. at Wantable for allowing me to review one of their fabulous boxes!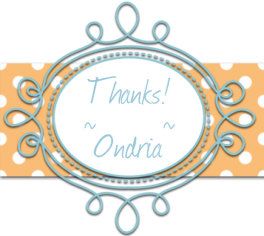 Disclosure: Other than the above mentioned products, which I received directly from this sponsor for review purposes, I was not compensated for facilitating this review. All opinions expressed are my own. Your experience may differ.