Part of Our Valentine's Day Gift Guide
Hey girls- have you ever passed a jewelry store and started drooling over something beautiful? I do this pretty often- looking at pearls or diamonds, emeralds and sapphires, and thinking they'd look so lovely around my neck, decorating my ear lobes, or sitting upon my finger. I do have some lovely jewelry, even some precious jewelry that only sees the light on a special occasion, but I know that there are some jewels I'm just not meant to have, because they're far out of my price range.
Not long ago, my spirits were lifted, and hope renewed when I stumbled across
Shadora
, a jewelry company offering top quality jewelry at ridiculously low prices. Shadora makes it possible to look like a million bucks, without spending anything close to it!
I was given the opportunity to review a gorgeous piece of jewelry from Shadora for Valentine's Day. I spent a lot of time broswing all of the pretty pieces available from Shadora, and sent them my top three choices (within the price limit they provided me with). I wasn't sure which piece they were going to send me, so when my package arrived from Shadora, I couldn't wait to see what was inside!
My
Valentine's Day jewelry
arrived in a complimentary Shadora gift box (as all of their orders do), bearing the Shadora logo. Tucked inside of my gift box, resting on a little cloud of white fluffy stuff, was a beautiful necklace. Now, I'm not usually into heart shaped jewelry, but I found the design of this necklace, along with contrast of black and white against silver, simply stunning.
The
Diamond Accent Black and White Two-Tone Heart Pendant in Sterling Silver
is a beautiful piece of jewelry, and I knew that I was going to love wearing it. The breathtaking contrast of this two tone sterling silver heart pendant paired with the dazzling diamond accent is both classic and beautiful. It's the perfect way to say "I love you." My husband was kind of surprised that I would choose something like this, but once he saw it around my neck, complimenting my outfit, he agreed that it was a great choice!
Up close, the chain is so delicate, it's almost feather light! The heart is pretty, and simple in silver, but dazzles with tiny black and white diamond accents.
I love the way this necklace looks with a casual top, and the way it adds a little pizazz to a dressy ensemble!
The Diamond Accent Heart pendant from Shadora has a list price of $199.99, but Shadora offers this beautiful necklace for $14.99! That's a 93% savings ($185.00!)! Is that not incredible? Where else can you find beautiful selections of quality jewelry at truly affordable prices?
Shadora doesn't just have great jewelry for the gals- they have jewelry for men, and even the little loves in your life, as well! Here are a few more favorite picks of mine available from Shadora...
Mestige Crystal Necklace and Earrings Set- Just $27.99!
Men's Silver Plated Cuff Links- a steal at $1.99!
Sapphire Ring- Just $7.99!
Princess Tiara Necklace- Just $7.99
If you're looking for a special gift for someone you love this Valentine's Day,
Shadora
has beautiful pieces waiting just for you. From engagement rings and men's bracelets to necklace and earring sets, Shadora has the quality jewelry you deserve at a prices you'll love! I've got a few things picked out for gifts for my hubby, and other loved ones for gifts through out the whole year!
You can find these beautiful featured products and many more over at Shadora. Just between us- be sure to 'like'
Shadora on Facebook
, because they are known for doing random giveaways through their page!
One lucky MBP reader will win their very own Diamond Accent Black and White Two-Tone Heart Pendant in Sterling Silver from Shadora! Just use the Rafflecopter entry form below to enter for your chance to win! First two fields on the Rafflecopter are mandatory and the rest are optional- just remember, the more you do, the greater your chances of winning are!
Special thanks to Shadora for allowing us to share the love with these gorgeous jewelry selections and for offering a special giveaway for our readers, as well.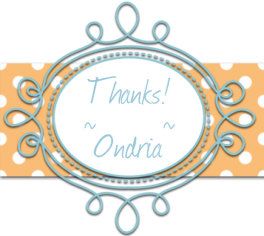 Disclosure: Other than the above mentioned products, which I received directly from this sponsor for review purposes, I was not compensated for facilitating this review. All opinions expressed are my own. Your experience may differ. Mommy's Block Party and its team members are not responsible for prize fulfillment or shipment- this is the understood responsibility of the giveaway sponsor.