I was lucky enough to receive a special invitation to attend an advanced screening of the highly anticipated film, Safe Haven, earlier this week. Not having read the book, by acclaimed author, Nicholas Sparks, I wasn't sure if I was going to like the movie. However, the story takes place in beautiful Southport, NC, a coastal community our family visits often, so I was excited to see it on the big screen.
Synopsis:
An affirming and suspenseful story about a young woman's struggle to love again, Safe Haven is based on the novel from Nicholas Sparks, the best-selling author behind the hit films The Notebook and Dear John. When a mysterious young woman arrives in a small North Carolina town, her reluctance to join the tight knit community raises questions about her past. Slowly, she begins putting down roots, and gains the courage to start a relationship with Alex, a widowed store owner with two young children. But dark secrets intrude on her new life with such terror that she is forced to rediscover the meaning of sacrifice and rely on the power of love in this deeply moving romantic thriller.


My take on the film...
From the very first moments of the movie, I was kept in suspense. The plot took many twists and turns, which were quite unexpected. I enjoyed the tone of the story, at times, scary, uncertain, but at other times, care-free and lovely. I was definitely unsure of Julianne Hough playing the lead in this film, but honestly, she did a fantastic job! Hough and Josh Duhamel had wonderful chemistry in the movie (hey, I'd watch Josh in anything!), and the rest of the cast was outstanding, too! I loved both of the children, who were guarded, charming, silly, and eventually let 'Katie' into their lives. I loved seeing Cobie Smulders in this movie, as well. We know her best as Robin, on How I Met Your Mother, and it was nice to see her in a different role.
My husband sort of felt like he was being dragged to see this film, but in the end, even he loved it, and said he would see it again. The movie is packed with action and suspense, heartache, tenderness, and love- from the start, to the very last scene. The scenery in the film is gorgeous, and I appreciate that this movie, much like other movies based on books by Nicholas Sparks, was filmed where the story actually takes place on paper. Of course, I enjoy it even more, because I am a North Carolinian, where most of these stories take place.
Are you gonna cry?
I held myself together through the entire movie- until the very end. When it was revealed that Andy's wife left a letter for the woman who would next come into his life, an instant lump rose in my throat. Of course, when you realize that 'Jo,' Katie's neighbor and friend in the story was just sort of a presence to Katie, but was actually Andy's late wife, that's when the tears are going to flow. What made it almost personal, is the fact that I'm a mom, and I know that tomorrow is never guaranteed. We all want our spouses to be happy, and our children to be loved and protected, even in our absence. 'Jo' does a beautiful thing for her family, something I can only hope I would do, as well- for the love of my own family.
My husband and I both admitted that we hadn't been this torn up by a movie since The Notebook, also by Nicholas Sparks. Figures, right? We'll absolutely be adding this movie to our home collection. Nicholas Sparks is a wonderful writer, one whose stories we always enjoy. Seeing this film has prompted me to read the book, and of course, I can't wait for our next visit to Southport, NC.
Safe Haven is now playing in theaters, nation-wide.
Hashtag: #SafeHavenMovie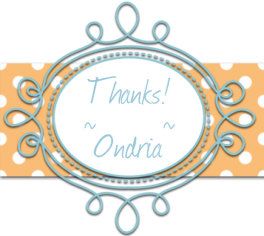 Disclosure: I was invited to attend a screening of this film, and given the option to review it on Mommy's Block Party. All images are shared with permission from Relativity Media. All thoughts and opinions are my own. Your experience may differ.